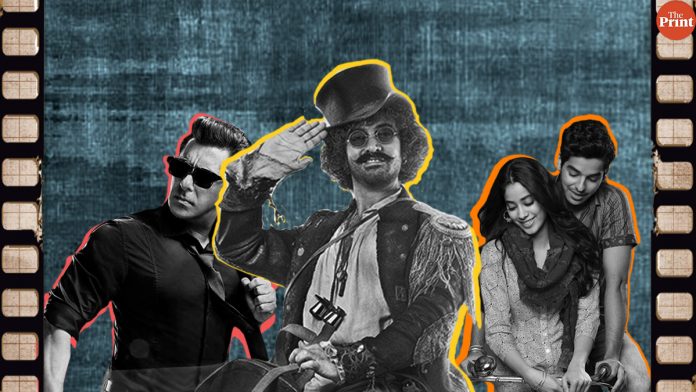 Text Size:
While 2018 was a good year for many deserving actors in Bollywood – like Vicky Kaushal, Rajkummar Rao, Tapsee Pannu and Ayushmann Khurrana – there were many performances that failed to create any magic onscreen.
ThePrint asks: Which Bollywood actor delivered the worst performance in 2018?
---
I nominate every actor in Race 3 for the worst performance by an ensemble cast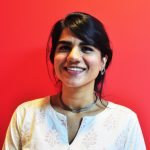 Nandita Singh
Journalist, ThePrint
Every actor in Race 3 – for the worst performance by an ensemble cast in 2018. When Salman Khan stands out for his range of emotional expression, you know something went horribly wrong from the point of casting. Remo D' Souza believes that if you distract audiences with slow-motion fight sequences, loud explosions and women in thigh-high slit dresses, then they might not notice that the movie is stitched together by an atrocious script and mediocre acting. We noticed.
Jacqueline Fernandez is difficult to watch on screen: her effort at genuineness is awkward and uncomfortable, and it always feels like there's been a problem with her dubbing.
Saqib Saleem is compensation for the physique of the other ageing actors; the only thing performing in this movie are his abs.
Race 3 is basically Bollywood's equivalent of a porn movie: You have to come up with some ridiculous story to get to the action. It's a movie made by stuntmen and women, who unfortunately don't get a place on the poster. It's nice to see that despite Salman Khan, Indian audiences have decided they're not going to be taken for a ride.
In the final lap of 2018, Race 3 had placed last.
---
Jhanvi Kapoor in Dhadak and Arjun Kapoor in Namaste London delivered the worst performances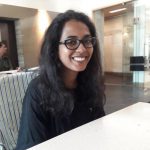 Anusuya Som
Intern, ThePrint
The year 2018 brought a cinematic revolution in the Indian film industry. The year appreciated young, blooming and talented actors like Ayushmann Khurrana and Vicky Kaushal, and condemned nepotism.
Jhanvi Kapoor's debut performance could not drown out the critics. For those who have watched Sairat (the original Marathi movie), Dhadak was a clear disappointment. Jhanvi Kapoor could not justify her role in Dhadak. She was even mocked a lot for one specific dialogue: "Pappi, pappi matlab kutte ka bacha."
Another actor from the same Kapoor family, Arjun Kapoor could not showcase his acting skills in his movieNamaste England either. Although the movie is shot beautifully in England and the cinematography is flawless, Arjun's acting is quite horrid.
Another example of acting gone wrong is John Abraham in the film Parmanu. The movie had a good storyline, but John Abraham's dialogue delivery and facial expressions just didn't make the cut.
---
In Thugs of Hindostan, Aamir Khan the performer (not the actor) let everyone down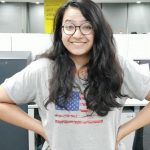 Ekta Handa
Web Editor, ThePrint
If a movie has actors like Aamir Khan and Amitabh Bachchan, people will definitely pay to watch it. That's what Thugs of Hindostan promised the audience – a big star cast and, of course, Aamir and Big B on the same screen. The film fell flat, and Aamir and Big B's charm did nothing to save it. The movie was easily the biggest flop of the year with a good star cast.
More than the star cast or acting, 2018 was the year of content. Small budget films with a good script worked, and the audience finally chose to look beyond just the popularity of a film's cast.
Aamir Khan is known to pick movies with a meaty script and a film which is socially relevant, but it seems like the actor's wisdom failed him this year. Aamir could not see through, what might be, the biggest fail of his career. And as if to make up for the lack of content, Aamir overcompensated with his acting. With Thugs of Hindostan, he necessarily didn't fail as an actor, but as a performer.
---
Dhadak did not let Jhanvi Kapoor put out her best performance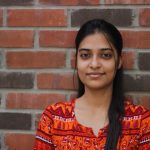 Aastha Singh
Journalist, ThePrint
Bollywood has produced equally good and bad movies this year. The latter, of course, is capable of running into a long list and includes names such as Race 3, Hate Story 4, Namaste England.
Big banner films like Thugs of Hindostan and Zero too were subject to scathing public scrutiny and compelled audiences to question if the Khans had the will to bring content-driven films to the table.
But a movie that really let me down was Shashank Khaitan's Dhadak. I had my hopes pinned on Dhadak, which tried to portray that it has attempted to be as dark and realistic as Sairat was, at least in its trailer.
But, Khaitan clearly failed to bring out the best in both Jhanvi Kapoor and Ishaan Khattaer in terms of the emotional nuances that Sairat presented, which left viewers shell-shocked with the prevailing inter-caste marriage-based violence in India.
Spoiler alert: Although it did not copy Sairat by killing the protagonists at the end, Jhanvi's shock at her husband and her infant's murder was unnecessarily stretched and failed to arouse horror amongst viewers. Thus, it left little room for harnessing the debutant's potential to enact what the scene really demanded.
---
2018 is over and Salman Khan's acting is yet to improve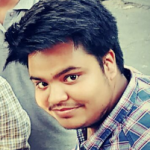 Samyak Pandey
Intern, ThePrint
Salman Khan had three films to his name this year. The movie Race 3 opened to full houses and crashed seven box office records. From being the highest opener in a day to being in the top five films of 2018, Race 3 had a splendid performance at the box office.
But audiences who have seen it were only one time watchers, who regretted that too. The movie is so bad that it has been rated as one of the worst films this year.
IMDB has listed Race 3 along with Ram Gopal Varma Ki Aag, Himmatwala and Humshakals in the category of lowest-rated films.
Any Salman Khan film is about Bhai singlehandedly beating the daylight out of the bad guys, and delivering one-liners. It doesn't really need logic.
Reportedly, Google once showed Salman Khan's name when you searched for the worst actor.
---
Compiled by Fatima Khan.
Read Global Pulse for a sampler of the big international stories, and why they matter.