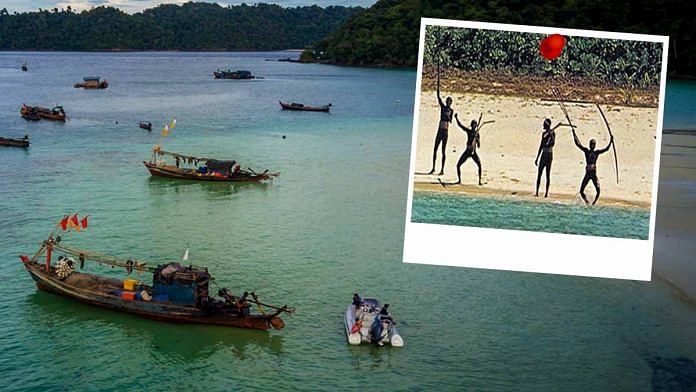 Text Size:
American 'missionary' John Allen Chau was allegedly killed by the Sentinelese tribe when he tried to enter their island. The North Sentinel Island is part of a protected and 'no-contact' zone since 1996.
ThePrint asks: Should Sentinelese tribe be isolated for safety or unfair to treat them as museum displays?
---
Foreign evangelist who went into tribal area was completely at fault
Prince Rasheed Yusoof
Chairman, Tribal development council
The Sentinelese people have lived a very peaceful and happy life for centuries. Their lifestyle is a great lesson for the modern world which prides itself over their so-called development. For thousands of years, they have been living in a natural environment, with no pollution and no technology. Such a way of life needs to be protected and not disturbed.
Certain tribal groups such as the Jarawa tribe, after being forced into the 'mainstream', have been going through umpteen challenges. They find it difficult to cope with the city life, and struggle to adjust to this drastically different world. They are exposed to economic and social challenges that they were previously distant to. Diseases like diabetes, stress caused by religion and the politics it entails, cause them great trauma. Their only concern used to be their land. And sometimes, in the name of security, their lands were taken away.
The Sentinelese population used to be 8,000 in 1951, and now it has been reduced to 50. This is because their ecosystem has been completely disturbed.
The foreigner evangelist, who went into the tribal region, was completely in the wrong. The tribal people don't have a religion. They only practice love and happiness. The Sentinelese lives with no money, but are the happiest people on earth. Apparently, God has blessed them with this contentment—something we could learn from.
There are plenty of laws for the protection of tribals. And yet, those tribal acts continue to be violated.
Government always shows they are trying to do their best. But, development should not be imposed on them. Their life has been compromised for the sake of 'development'. It's hard for outsiders to understand their life, so they should just be respected.
---
Anthropologists & administrators must keep making visits to tribal areas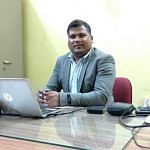 Dr Piyush Sahu
Anthropological Survey of India
Anthropologists and administrators have entered tribal areas several times in the past and haven't been attacked or injured. The tribals are made out to be individuals who will attack without any rhyme or reason. The foreigner who entered the Sentinelese Island must have done something to provoke the tribals to elicit such a reaction. While it is deeply regretful, it is only he who is to be blamed.
"Museum display" like terminology is a problem. They are living in a happy place and actively contributing to their world. But the government needs to do more to ensure their safety. Many of these islands are near the borders. They could be prone to all sorts of intrusions, and the government must safeguard them.
Even anthropologists and administrators have stopped making visits to the tribal areas as frequently as they should. They should visit these areas on a regular basis to discover new information about their lifestyles. The tribals have their own sets of problems and have a fully equipped medicinal treatment system with which they treat themselves. Only when researchers, doctors, anthropologists and administrators visit these places can they observe the changes occurring there.
The team must keep making expeditions of these sorts, which have been paused for a long time. Sometimes the sea route is rough, which makes the expedition difficult. But we must continue trying. A multidisciplinary approach is needed to ensure full safety and protection of tribals.
---
All attempts to approach Sentinelese tribe have been rebuffed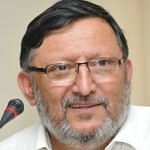 Shakti Sinha
Director, Nehru Memorial Museum and Library
The Sentinelese tribe is most definitely not being treated as museum displays. Several attempts have been made to approach them, but we have been rebuffed each time. In 1984-85, I was in the Andamans myself and I know how they react to outside interference. We are not keeping them in isolation — they are using their agencies and saying we want to remain isolated. Their choice of isolation must be respected. Six-seven Andamanese tribes have been wiped out because of a lack of respect for their choice.
Unlike the Jarawa tribe in the Andamans, which chose to come out to the cities and be a part of the mainstream, the Sentinelese has no such desires. When the Jarawas did use their agency to come out, many people said they should remain isolated. But that would've been incorrect as well. Ultimately, it comes down to respect the agency and the choice of the people.
It is true that many of these tribes feel a sense of exploitation once they come to the mainstream. We must ensure we prevent that from happening.
The Sentinelese Island is part of the Mahatma Gandhi Marine National Park. All fishermen and locals know that it is a no-go area. Despite this, the foreigner was taken to that spot. He must have persuaded the fishermen with money, and so they took him. He did so with the intention of spreading the message of Jesus Christ and saving their souls. And so, what happened with him eventually is indeed very sad.
The police complaint against the fishermen is a commendable move because that would send the right message to everyone.
---
Only tribal people have the right to determine how & where they live, no one else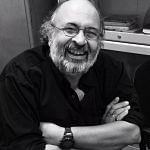 Vishvajit Pandya
Anthropologist and author of In the Forest: Visual and Material Worlds of Andamanese History
There seems to be a popular notion that there are only two ways for tribal people to exist—forcing them into the 'mainstream', or treating them as museum displays. Neither are viable options. This supposed binary is the problem and shows how little we understand tribal people and their rights.
The state's stance is simple: The tribals have a right to determine where and how they will live. No one else gets to dictate their lifestyle to them.
Why do we have to force ourselves upon them? Not only is there a serious lack of awareness, but I believe the stereotype of tribal groups we have perpetuated in society is also responsible. We either see them as people with different hair, who only dance and sing and must be made a spectacle of, or they are deprived individuals who need to be helped and aided.
Our policy is "eyes on, hands off". We have enough evidence from the past that there should be strict vigilance of these regions. But there have been clear lapses in the past. Administrations make serious mistakes and then backtrack to cover up.
In August, in order to help with tourism, the government decided to exclude certain islands from Restricted Area Permit (RAP), and say they accidentally mentioned North Sentinel. This was a huge oversight.
Similarly, a few weeks ago there was a notification stating the construction of a shipping point at Port Meadows, for the transport of LPG gas. This area is half a kilometre away from where the Jarawa tribe lives. Why do we need to start such a construction? Such mistakes are unpardonable.
---
By Fatima Khan, journalist at ThePrint. You can follow her on twitter @khanthefatima.
Subscribe to our channels on YouTube & Telegram
Why news media is in crisis & How you can fix it
India needs free, fair, non-hyphenated and questioning journalism even more as it faces multiple crises.
But the news media is in a crisis of its own. There have been brutal layoffs and pay-cuts. The best of journalism is shrinking, yielding to crude prime-time spectacle.
ThePrint has the finest young reporters, columnists and editors working for it. Sustaining journalism of this quality needs smart and thinking people like you to pay for it. Whether you live in India or overseas, you can do it here.