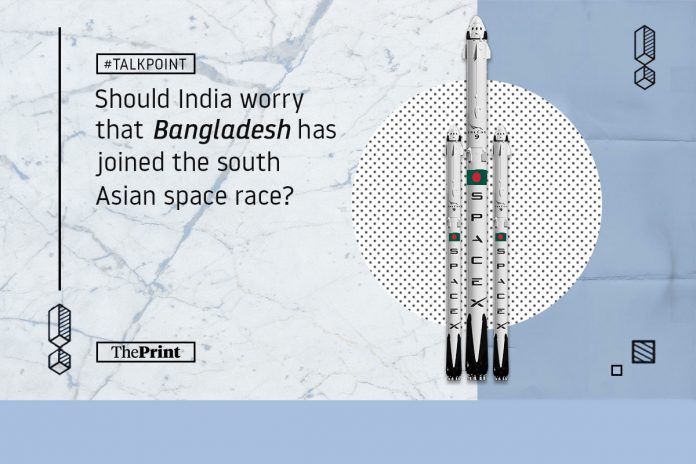 Text Size:
Bangladesh recently launched the Bangabandhu-1, its first privately built commercial satellite for telecommunications. Indian satellites have dominated this sector in south Asia, and Bangladesh's foray into it spells competition.
ThePrint asks: Should India worry that Bangladesh has joined the south Asian space race?
---
Bangladesh's satellite launch a missed opportunity for India to use space asset for diplomacy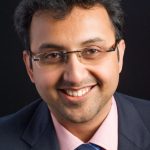 Prateep Basu
Co-founder of SatSure, a satellite big data analytics firm, former analyst at Northern Sky Research, and former scientist at ISRO
China is slowly and strategically expanding diplomatically, building relations with countries in our neighbourhood. India and China are the two space superpowers in this region. The Bangabandhu-1 contract was negotiated with Chinese government help, a missed opportunity for India to both build and launch our neighbour's satellite.
The India-Bangladesh relationship has been recently tense due to a porous border, and developing space assets is a useful diplomatic tool.
Additionally, the Bangabandhu-1 is a communications and video broadcast satellite providing Direct-To-Home service. It has commercial usage that will be monetised by the Bangladeshi government, which is also strategically ensuring that its own space asset is always functional and not cut off during internationally tense times.
Given the number of countries in the region, and the processes that follow a guest launch, such as exchange of delegates for training and continuous cooperative work, India has consistently fallen behind in using space assets as a diplomatic tool. It's high time India started thinking about it, like China has been doing for a while.
The ministry of external affairs and the department of space could use Antrix (the commercial arm of ISRO) as the key stakeholder to drive such international initiatives to secure India's position and influence, and also involve Indian industry to enhance its capacity and market access. India already has goodwill thanks to sending help after natural disasters, and we should now extend that to informational services that would aid in capacity-building for our neighbours.
---
India must view Bangabandhu-1 launch from the perspective of mutual growth, not threat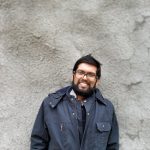 Divyanshu Poddar
Co-founder of Rocketeers, a model and amateur rocketry company
Space is slowly becoming more and more accessible not only to big nations but also small governments, private companies, and individuals. The new Bangabandhu-1 satellite is a testament to this. Rather than looking at Bangladesh as a threat or a competitor, India should view the situation from the perspective of mutual growth and learning.
India has a 50-year record of space-faring, and has been a global technology leader for space, but the regulatory environment and turf war for regulation has only lead to a deadlocked system with absolutely zero private assets in space. The fact that Bangladesh now has a privately-designed, built, launched, and operated satellite to feed its needs should be a source of learning to our great nation; we should try and grow our industry.
We have a lot of capacity within India. If we are not able to create value due to poor vision and regulatory faux pas, it is a shame. Bangladesh is one of the many small countries now aspiring to launch space assets, and as more and more players join this renewed global interest in space, the industry is bound to grow exponentially over the next few decades. If India plays its cards right, it can ride this wave of growth and not just be a technology leader, but also an industry leader and thought leader, taking the world to space and beyond.
Rather than be threatened or worried, India should rejoice and learn from Bangladesh and move towards creating a more free and vibrant ecosystem around space and related technologies within the country.
---
With Bhutan & Philippines too in the fray, India must scale up its ability in space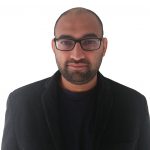 Narayan Prasad
Co-founder of Satsearch, a start-up incubated by the European Space Agency (ESA), works with Antrix Corporation, French Space Agency (CNES), German Aerospace Centre (DLR)
The Bangabandhu -1 satellite represents a clear step forward towards realising the country's vision for a Digital Bangladesh by 2021. The goal behind the investment was to remove the dependence on foreign transponders providing services to TV channels in Bangladesh. Although it spent about $250 million getting the satellite built by the French company Thales Alenia Space, it will still benefit by avoiding paying for transponders on foreign satellites, as well as get the ability to sell its own additional capacity to regional requirements. India itself has been renting foreign transponders due to lack of enough transponder capacity on the country's satellites.
India should welcome friendly regional neighbours using more of space-based capabilities, because it can offer some of its services like navigation, geospatial data, etc. However, without a strong private sector within the country possessing the ability to scale these space-based capacities to international markets, the ability for India to leverage its low cost and frugal innovation to capture international regional demand suffers.
This leaves opportunities open to the likes of European and American companies, who are taking advantage of new markets opening up in Asia. Several other countries, such as Bhutan and Philippines, have formalised their space agencies, which should be a wake-up call to India. It should scale up its ability to leverage its capacity in space, similar to software and allied technology services.
As a first step, India needs to reflect on its capacity-building approaches, and make sufficient investments into public-private partnerships, taking inspiration from the likes of NASA and CNES to build a vibrant local industry ecosystem that will allow it to capture such market opportunities.
---
Bangabandhu-1 launch a welcome development for Bangladesh, adverse for India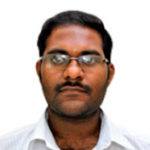 Vidya Sagar Reddy
Junior Fellow, Nuclear and Space Policy Initiative, Observer Research Foundation
The launch of Bangabandhu satellite is a welcome development considering Bangladesh's economic potential and at the same time an adverse comment on spacefaring India.
The world over, the trend of developing countries utilizing space services for economic development is growing. Bangladesh signed satellite contract with a French space company in 2015, years before India launched the South Asia Satellite.
India offered its assistance for launching Bangabandhu, but it could not match Bangladesh's requirements. The satellite weighs 3,500 kg, which is beyond the launch capacity of India. The GSLV Mk III capable of launching 4,000 kg to geostationary transfer orbit (GTO) was first launched in 2017 while GSLV Mk II, with a chequered flight record, is capable of launching only 2,500 kg to that orbit. On the other hand, Bangladesh is assured of a stand-by launch (SpaceX Falcon 9) in case the primary launcher Ariane 5 is not available. Interestingly, India is also still dependent on Ariane 5, the GSAT-11 for example.
The unavailability of a credible launcher also led to India missing a high profile business opportunity as Bangladesh acquired a $250 million loan from France for the satellite project. The satellite loans issued by US or China show that the launch contract usually are awarded to the creditor country.
Bangladesh intends to lease some of the spectrum to its neighbours. And with the Sri Lankan space company now aiming to become a South Asian regional hub. But India is still dependent on foreign satellites for its domestic requirements. And is now facing stiffer competition for satellite services in its own backyard.
---
India missed this boat, but needs to adapt and expect more satellites from its neighbours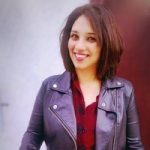 Sandhya Ramesh
Senior Assistant Science Editor, ThePrint
India should definitely be concerned about the launch of Bangabandhu-1, for several reasons.
One, it is disconcerting that India is among the global leaders for space launches, but couldn't nab the chance to get Bangladesh's full process from development to launch. Bangladesh's deal was negotiated by China, its satellite built by France, and its launch performed by a private US firm. India has proven repeatedly that it is capable of doing so, and yet missed this boat.
Two, a non-spacefaring nation owning a privately-built commercial asset right next to India's brings in a looming threat of securing defence prowess in the future. A satellite that can look down upon the entire country is a major asset. This cannot and should not be prevented, of course. But as advances in reusable rockets progress at a rapid pace, we should expect more satellites, including military ones, to go up around us.
Three, India needs to quickly adapt to impending competition and start innovating within to launch faster, safer, and more frequently. While ISRO does commendable work on developing the GLSV and increasingly successful new missions, the organisation will now face pressure to innovate thanks to competition. SpaceX and Blue Origin are nearly neck and neck, and we are nowhere close to developing reusability. While we might have a roadmap to realise it on our time, it is becoming increasingly crucial for our launches to be quicker and more cost-effective to maintain our share of dominance in space launches.
---
Compiled by Sandhya Ramesh. 
Get the PrintEssential to make sense of the day's key developments