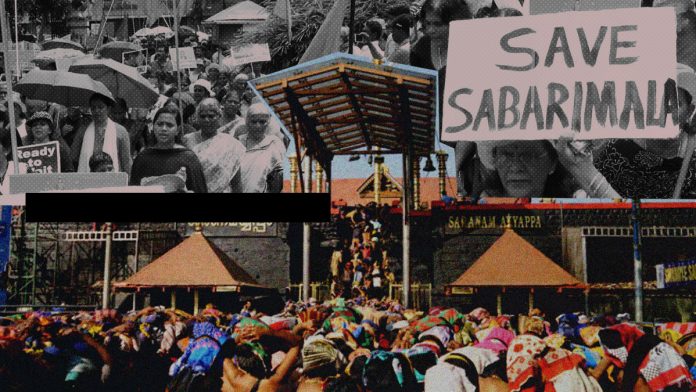 Text Size:
The Sabarimala shrine in Kerala is set to open its gates Wednesday to women of all age groups for the first time after the Supreme Court ruling last month. Several religious and political groups are protesting this as part of the 'Save Sabarimala' campaign. The chief priest of Sabarimala has also said there could be violent incidents.
ThePrint asks- Sabarimala opens tomorrow: Bracing for street attacks on women or is SC order unworkable?
---
If some women forcibly enter Sabarimala tomorrow, they are not real devotees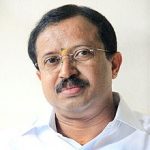 V Muraleedharan
MP, BJP
The Supreme Court order is un-implementable on one hand, and, on the other hand, nobody had requested an opportunity to go to Sabarimala. Those who have gone to the Supreme Court seeking this are not devotees who want to go to Sabarimala and have been denied permission to pray. The case is based on the request by someone when there was no demand at all for such a right on the ground.
Now that the SC has taken a decision, I don't think there will be any devotee who would want to go to Sabarimala. There might be people who want to go because they want to make a statement or a point, and even forcibly try to enter tomorrow. But they are not Sabarimala devotees. Personally, I don't think that devotees from Kerala want to go to the temple. If there are people who say they are devotees and want to go to Sabarimala, they may be very minuscule in number.
As for the protests, nobody can take law into their hands, we do not support that. We can assure you that nobody will physically use force to stop them. But at the same time, every person has the right to peaceful protests.
The BJP is a national party, we can only sensitize people and tell them not to hurt sentiments and understand the sensitivities of the large number of Keralites. We can only show to the people that a large number of people in Kerala feel that the verdict is against the spirit of those who believe in Sabarimala. Tomorrow, when the temple opens for monthly pujas there will be protest, but we will do this peacefully.
---
There were protests when we abolished sati, devdasi system too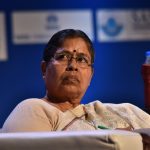 Sudha Ramalingam
Senior Lawyer 
Let me first begin by saying that I think that this court order is implementable. It definitely can be put in place, contrary to what is being said. One thing that we all should understand is that any change will be met with resistance. We have several such examples of this — the abolishment of the devadasi system, when the move to abolish Sati took place, and when women were given equal rights to property.
Thus, we cannot say there will be no conflict as change brings about a different perceptive and it may not be acceptable to all immediately. As for the possibility of violence, there could be some. It is the responsibility of the state government to ensure that the court's verdict is executed and ensure that such violence does not occur. It takes time because everyone does not accept change immediately. This is an issue of belief, but so also was the abolishment of devadasi system and sati. Most of such ignorant beliefs have religious connotations.
The onus is on the state and the civil society to ensure that they create a platform to have a healthy discussion. They should ensure that there is equality before law for women and equal protection of law.
---
Also read: Young women police officers don't want to be posted at Sabarimala and offend Ayyappa
---
If violence breaks out, I can't control because this is about people's emotions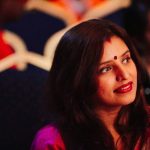 Shilpa Nair
All India President, People for Dharma
I am one of the petitioners in the Supreme Court case as part of People for Dharma and what we see is that the 411-page verdict has not addressed the arguments we had put forward. We have clearly stated people's beliefs and the deity's rights. We have explained how we don't like people entering our homes; in the same way, the deity has a right to decide who should enter his house and who should not.
The verdict is not final as of now. We believe that the Supreme court judges are also human beings and we want to go back and make them understand that there is much more at stake than what they have addressed while hearing the case. According to Places of Worship (Special Provisions) Act of 1991 Religious Character of a place of worship, shall be the same as it existed as on 15th August, 1947 or shall be the same if a court decides on the issue before the commencement of the act, i.e 11th July 1991. The S. Mahendran case on the same issue was decided by Kerala High Court on 5 April 1991.
Hence, By virtue of Places of Worship (Special Provisions) Act, 1991, This Judgement determines the Character of Sabarimala temple and Such character cannot be changed in any manner whatsoever. Therefore this Act overrides all other legislations. This is the point we want to go back and tell the judges.
Generally, People of Kerala or Hindus do not resort to violence. If you see spurts of violence, it is the reflection of the emotions of people and the devotees who have been praying to Lord Ayyappa for years. They believe that the ritual is very close to their heart. We need to respect this spiritual sentiment.
There is no discrimination against women here because all these women know what they are doing. Even in the judges' panel, one of the judges was on our side. And she was the lone woman judge on that panel. So why would an educated woman judge agree with us devotees if there was any sort of women discrimination.
The peaceful prayer demonstrations will continue and we have told all those who are with us not to resort to violent methods, and we will peacefully sit down and pray. But if violence breaks out, it will be beyond our control because this is about the sentiments of the people and how much much mentally spiritually and socially they are hurt.
(This commentary was updated after the author requested changes)
---
People who are threatening women on Sabarimala are committing contempt of court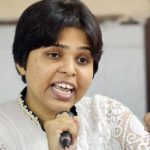 Trupti Desai
Gender Activist
This order by the Supreme Court should be implemented in its letter and spirit. Firstly, it is our fundamental right and it reflects our right to equality. We have got this right through a court decision. The order on Sabarimala should be adhered to by everybody and implemented at the earliest. Those who are protesting against the decision, I would like to tell them that they have the right to protest but they have no right to threaten us with violence. All of these things amount to contempt of court. This order was based on the observation that there was discrimination against women. Traditionally, people said that women who are menstruating are impure, and since Swami Ayyappa was a brahmachari, women should not visit the temple.
But now the people who are protesting the cour decision are trying to subvert the voices of women again. Those women who will be going to the temple when it opens tomorrow have the protection from the state government. The Kerala government has assured that they will be taken care of and any violence against them will be dealt with firmly. I request them not to feel threatened by those who are abusing or threatening. If anybody turns violent, it will amount to contempt of court and the Kerala government will deal with them legally.
If women don't go to the temple now, then those who want to throttle the voices of women will succeed. I request all women to be brave and go ahead and visit the Sabarimala temple.
---
Adivasi mothers are blocking the road to prevent a 'cultural invasion into Sabarimala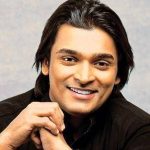 Rahul Easwar
President, Ayyappa Dharma Sena
Sabarimala case has reached epic proportion with lakhs of women out on road to save the temple. The entire case is a misunderstanding.
Lakhs of women already visit Sabarimala every year, a mere age regulation is misrepresented as gender discrimination. And all the temples, places of worship in India are maligned and attacked on the basis of a mere age regulation.
When this injustice is done to Sabarimala, lakhs of people across 12 different states and 6 different nations came out to protect and protest.
Even devotees in US, UK, Europe, Africa, Australia launched public shows of protest in solidarity. The reason is that this is not a fight between Left or Right / Progressive or conservative. This is a fight between Justice & Injustice and we are fighting for justice for all faiths and all shrines.
It is a great sight to see our Muslim organisations come out on the road for Sabarimala. Christian MLAs are going on fast to protect Sabarimala. Our Tribakl adivasi mothers are already blocking the road to prevent a 'cultural invasion' into Sabarimala.
We have already filed a review petition and from Oct 17 – 22, for 125 hours, we will be guarding the gates of the temple in Gandhian way. We won't abuse anyone, push any one away. But we will lie down on the way to the holy temple and those who want to intrude, defile and attack our faith, will have to step on out chest and go. This is a Gandhian method that we have adopted.
And our campaign too is called "from Mahatma to Manikanta".
---
By Rohini Swamy, associate editor at ThePrint. 
Separate fact from fiction, the real from the fake going viral on social media, on HoaXposed .