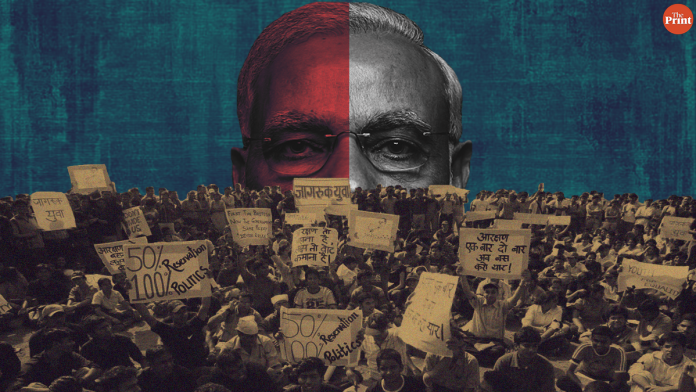 Text Size:
With 2019 Lok Sabha elections nearing, the Union cabinet has approved 10 per cent reservation for 'economically backward' upper castes in government jobs. A Bill to amend Article 15 and 16 of the Constitution will be moved in Parliament to implement this.
ThePrint asks: Modi govt's job quota for 'weaker' upper castes: Desperate poll sop or meeting aspirations?

---
Many poor excluded from affirmative policies because they don't belong to "right" caste or religion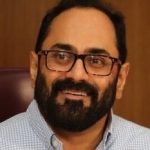 Rajeev Chandrashekhar
MP, BJP
The rationale behind reservation has always been to provide opportunities to the underprivileged. However, despite decades of reservation, several underprivileged people continue to suffer precisely because the policy hasn't been extended to them.
There are several poor people who do not come from the "right" caste or religion and are therefore excluded from all affirmative policies.
It is undeniable that these poor people, who belong to upper caste families, need a leg-up in society.
I am aware that the bill will face plenty of challenges and will have to go through several hurdles, but that is the case with any substantial reform. Regardless of what happens eventually, there is no ambiguity in my mind that this is a move in the right direction.
Every government needs to address the woes of those who come from the most economically vulnerable community. This isn't a matter of conflict between the lower castes and the upper castes. The lower caste community will understand that an economically backward person also deserves reservation, even if he or she is a member of the upper caste.
It doesn't matter if the move will be electorally beneficial or not. What matters is that all the compassionate citizens should support progress of their less privileged brethren. We only need to appeal to the fairness of every Indian.
---
Frankly, 10 per cent of zero can only be zero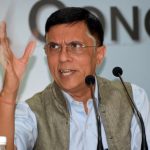 Pawan Khera
National spokesperson, Congress
The BJP came to power on the promise of providing 2 crore jobs every year. Through demonetisation and a faulty implementation of GST, crores of jobs have been lost. The Centre for Monitoring Indian Economy (CMIE) released a startling figure of 11 million job losses in 2018 alone. In Parliament, the government has acknowledged that there are 24 lakh vacancies in various state and central departments. The government has not been able to fill these vacancies. Frankly, 10 per cent of zero can only be zero.
Now that the government has got just a hundred days left, and after having lost some big elections in 2018, Narendra Modi has come up with another 'jumla' – reservations for 'economically backward' upper castes.
The Congress party has always fought for the poor, be it through rights-based approach or other progressive measures. As a pro-poor party, the Congress has watched with dismay the anti-poor stance of the current government.
The fierce battle that Narendra Modi fought against the pro-poor land acquisition act, the hood-winking of farmers on the Swaminathan Commission recommendation by diluting the MSP from C2 plus FL to A2 plus FL are examples of this government's anti-poor policies. The government had shown total insensitivity in diluting the rights of tribals while drafting rules to operationalise the Compensatory Afforestation Fund Bill – the mandatory consent from forest dwellers before their land is used for plantation was changed to no consultation. The dilution of RTE is another anti-poor policy.
There are serious reservations regarding the intention and ability of this government. How can anyone trust a lame duck government, which has such a poor track record in addressing pro-poor concerns?
---
Poverty does not call for reservation, but creation of more equal & abundant opportunities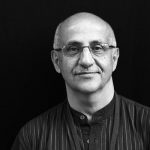 Harsh Mander
Retd IAS officer and social activist
It is abundantly clear that support for the ruling BJP, led by Narendra Modi, is rapidly declining. In the countdown to the elections, there are and will be many interventions that the ruling establishment will attempt in order to recapture lost ground.
One that few anticipated is the surprise decision to reserve 10 per cent government jobs for economically disadvantaged persons regardless of caste. In the long and bitter hostility among persons of advantaged castes against job reservations, this has been a recurring demand. Earlier governments have passed similar orders, only to be struck down by the Supreme Court as unconstitutional.
I will not comment here on the politics or legality of this measure. I restrict my comments to whether there is a social and ethical basis for this measure.
First, the threshold to define economically disadvantaged persons is surprisingly high. Families with income less than Rs 8 lakh annually (or Rs 66,666 rupees monthly), or less than five acres of land, would qualify. These are very far from the poorest of the poor; instead they would cover more than 75 per cent of households in the country. By contrast, India's poverty line is marked at a dollar a day. If the government was serious in reaching out to the most economically vulnerable, its cut-off should have been much lower.
But more importantly, as Professor Thorat reminds us, reservation is not an anti-poverty, but anti-discrimination policy. Reservations recognise the social humiliation and exclusions that people of disadvantaged castes have endured for millennia, and not mere poverty. By enabling people of these communities to reach positions of power, reservation boosts their morale and dignity. Poverty does not call for reservation, but rather creation of more equal and abundant opportunities.
---
Modi govt's intention is commendable, irrespective of what happens in Parliament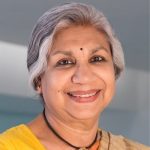 Shailaja Chandra
Former secretary, government of India and former chief secretary, Delhi
There is a need to understand that the poor can belong to any caste. Therefore, only some castes should not be entitled forever to the benefits of reservations, after generations have availed it for so many years after Independence. Reservation is nothing but affirmative action for the underprivileged, but lack of privilege isn't unique to only the lower castes. This is why the announcement by the Union cabinet should be appreciated for its recognition that weaker sections also exist in the upper castes.
That said, I don't think the Constitution leaves a window open for anyone besides the SCs, STs, and OBCs to be benefactors of reservation. So, only a constitutional amendment will lead to this proposal being implemented. That is extremely difficult, and the possibility of the bill passing is slim – although it will be awkward to negate the principle put forward without annoying millions of constituents. It remains to be seen if the government will take the plunge – now or later – because it might invite a backlash from the SC, ST and OBC communities. On the other hand, the upper caste community is also a huge vote bank. All said, this is a highly political move and the repercussions would not be mild.
Despite what pans out in Parliament, the intention of the government is definitely worth commending.
---
Reservation addresses social inequalities. Have upper castes faced it?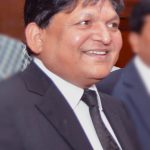 Chandra Bhan Prasad 
Dalit Ideologue
The first question that we need to ask is 'what happens to merit?'. Upper castes have always held the view that reservation hurts 'merit', and subsequently hurts development.
Second, are there poor among upper castes? If that's the case, how did poverty enter upper caste homes? Upper castes like to imagine themselves as able and extremely knowledgeable.
These questions need to be addressed because reservation as an idea evolved after lived experiences of denial, which were a result of the discriminatory caste system.
Dalits were denied entry into classrooms, public spaces, places of worship, and were not allowed to draw water from community sources like wells, to name a few instances of discrimination. Dalits were also forbidden from accumulating wealth, and claiming public positions.
Reservation essentially evolved as a system of protection for Dalits/tribals and later OBCs used their political force and deployed Dalits' reasoning. In fact, the objective of reservation was to bring Dalits/tribals into the mainstream. Reservation, therefore, addresses social inequalities.
Have upper castes experienced social and cultural denials due to poverty? And if not, then on what moral or social basis is the government extending job reservation to them?
The decision is driven purely by politics. The NDA government likes to believe that it is of the upper castes and for the upper castes.
The government's decision will frustrate the upper castes in the long run, and infuriate Dalits/tribals/OBCs right now. The Congress and its alliance partners will be the sole beneficiary of this move.
---
BJP govt knows it's losing the upper caste vote and is doing this to save their vote bank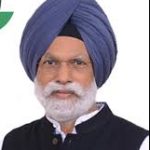 Amar Singh
Vice President, Punjab Congress and Retd IAS officer
This is nothing but political propaganda by the BJP government. Instead of trying to fill the existing backlog of empty posts meant for those from the SC and ST category, they are trying to bring in new amendments.
There is a constitutional provision to reserve posts for those from the SC and ST community. Plenty of times, the authorities convert permanent jobs to contractual ones, because contractual jobs do not require adherence to the SC, ST reservation. Thus, several such loopholes are used to defeat the constitutional provision for the oppressed communities.
The government is already failing to meet the required provisions for the SCs and STs; how can we expect them to go an extra step and do something for the poor upper castes? In fact, this move will dilute existing constitutional provisions.
This is only meant to misguide the poor people of all castes. If they really care for the poor, they can simply use socio-economic criteria and aid those who lack basic amenities.
But they won't do that. The BJP government only cares about appeasing the upper castes. They know the upper caste community has turned against them and this is their bid to make them a vote bank before the 2019 elections.
---
By Fatima Khan, journalist at ThePrint. You can follow her on twitter @khanthefatima.
Read Global Pulse for a sampler of the big international stories, and why they matter.