Text Size:
Former Indian cricketer Shanthakumaran Sreesanth has been an entertainer on the field and off it. His cricketing career came to an end in 2013 when spot-fixing charges against him came to light. He was also mired in a number of controversies. His participation in Bigg Boss season 12 is being seen as an attempt to re-launch him in the entertainment industry.
ThePrint asks: Is Sreesanth better as a Bigg Boss contestant than he was as a cricketer?

---
I like Sreesanth both as an entertainer and cricketer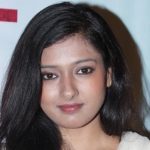 Gayathri Raghuram
Former Bigg Boss Tamil contestant
Sreesanth is a very nice person and personally, whenever I have met him, the one thing that stands out is his innocence. He is very upfront and outspoken just like me, and we are the kind of people who speak our mind out. I like him both as an entertainer and as a cricketer — he is brilliant in both. He is a good dancer and he has the skills to become a good actor. Bigg Boss could provide him with the right platform.
One should, however, not forget that he is a good cricketer and we have enjoyed his performance on the field too. The aggression you associate with Sreesanth is not aggression at all because if you see American football matches, it is just part of the game. So, for me, Sreesanth the cricketer-cum-entertainer works.
---
Sreesanth was the real deal on cricket field; what he does in Bigg Boss is just acting
Sharda Ugra
Senior editor, ESPN CricInfo
Sreesanth is an extremely skilled player and he has been one of India's fastest bowlers. It is unfortunate that he did not play for as long as he could have. I think Sreesanth in Bigg Boss is secondary to his personality as a cricketer. As a fantastic bowler, Indian cricket deserved better and more from Sreesanth. What he does in Bigg boss is just acting. On the cricket field, he was the real deal.
Success in Bigg Boss is good for him. I am happy he is successful as he has the full freedom of choice to do what he wants to. But Sreesanth's image will be repaired if he showed remorse. People who remember him with so much affection, they are still concerned about him. Bigg Boss may not repair that image. He needs to repair his image in the cricket world. The problem with Indian cricket is that no player has shown remorse for their actions in the light of fixing allegations, and not merely the controversy that revolves around it.
In cricket, Sreesanth will always be a talent unfulfilled. But in Bigg Boss, it is his personality that seems to be coming to the fore. It may give him great success in the entertainment industry, but he surely was a good cricketer with immense potential.
---
Sreesanth will always be the best bowler I have known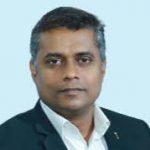 Sreejith V. Nair
Secretary, Kerala Cricket Association
For me, Sreesanth will always be the best bowler I have known. He is one of India's fastest bowlers, who can bowl spinners and out-spinners with such ease. His aggression is what helped cricket in the field. I will always vote him to be a better cricketer than a Bigg Boss contestant. It is sad that due to a controversy, his career came to a sudden end, but you can see the aggressive Sreesanth you and I know even in Bigg Boss.
While I do agree that he is showing a lot of maturity, but in the cricket field, we miss his aggressiveness. If you give me a choice of Sreesanth as entertainer versus him as cricketer, my vote is for him as a cricketer.
---
Sreesanth's temperamental nature could make or break him — as it already has in cricket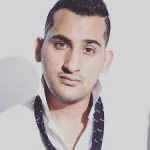 Danish Sait
Actor and comedian
I used to think of Sreesanth as a superb bowler until the incident happened after which he had to quit cricket. But in Bigg boss too we have seen his aggressiveness and he has been nearly slapped inside the house.
The last time he got slapped, his cricket career ended. So, what I think is that Sreesanth should be watchful and utilise this opportunity to make good in the entertainment industry. The last person who did well after Bigg Boss was Sunny Leone, and Sreesanth should know how to cash in on his success.
He has seen many lows in his life and he is better to equipped to handle failures, but having said that, he should understand he is very temperamental and that could make or break him. I love the man as a cricketer, but he needs to be clear about what he wants to do in the entertainment industry and create an identity of his own.
---
Bigg Boss' TRP went up after Sreesanth entered the show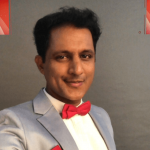 Riaz Basha
Former Bigg Boss Kannada contestant
I think Sreesanth is a good Bigg Boss contestant. If you see the ratings of Bigg Boss, the first few weeks it was muted. But once Sreesanth came into the scene with the idea in his head that he was the number one contestant in the game, the TRPs soared. He is one of the top entertainers — with his tantrums, emotions, crying, jumping off the wall. We all are seeing different facets of Sreesanth and he has ensured that people come back to him every week to know what he has in store for them. That is the trait of a good entertainer.
Sreesanth is a good human being and he has used Bigg Boss effectively. I will leave it to the audience to judge if he is a good or bad entertainer, but I can say that he is a solid entertainer. Initially, we saw how provocative he was, but he changed once Salman Khan warned him. The fact that he has shown that he can change is the mark of a good person and entertainer.
As a cricketer, he has had his ups and downs, and has won laurels for the country. He may be a victim of circumstances, but it is difficult to judge a person on a show like Bigg Boss where we see edited footage.
---
By Rohini Swamy, associate editor at ThePrint.
Get the PrintEssential to make sense of the day's key developments