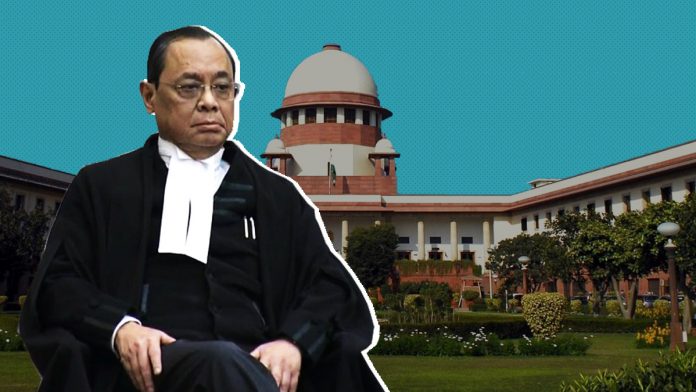 Text Size:
Chief Justice of India Ranjan Gogoi has asked chief justices and high court judges to not take leaves on working days to tackle the backlog of cases in the Indian judiciary.
ThePrint asks: CJI Gogoi's no leave formula for judges: Fighting backlog in courts or mere rhetoric?
---
Judges must be trained to commit to 'outcome date certainty'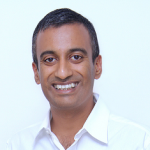 Sudhir Krishnaswamy
Professor, Azim Premji University
No one can disagree with the CJI when he says judges spending more time in court will result in a lower case backlog. But this is a very linear understanding of the problem as one of increasing throughput. This is a partial and incomplete way to understand delay and congestion in the court system.
The issue is not just about having more court time. We need to assess how we can change and improve the manner in which the court time is used. First, there must be a sharper delineation of the back office administrative functions (the registry) and the judicial front office functions (the court). By ensuring that the registry is empowered and accountable, the court time will be effectively used.
Second, judges must be trained to commit to 'outcome date certainty'. If a petitioner who files a case is sure about the court calendar and when their case will be decided without fail, then the incentive to litigation will self-regulate. If the petitioner knows that by filing a petition, they can potentially lock up the case for a decade or so, they would exploit this. If there is a certainty that the verdict will be pronounced in the next two-three years, this will keep them from filing cases and encourage them to settle cases. So, more cases will be settled out of court and fewer cases will be filed. This will check the backlog.
Third, it is interesting that the term 'judicial discipline' is often used in administrative terms where curtailing leave and regulation work hours are the focus. A better way to emphasise judicial discipline would be to ensure adherence to precedent. One reason why petitioners may take their chance with a court is because they know a judge may not follow previously decided similar cases. If precedent is strictly followed, it will restore some predictability and lead to quick disposal of cases. If the CJI can lead from the front in these ways, we may well see tangible results before the end of his term.
---
Charity begins at home and Supreme Court should clear its backlog first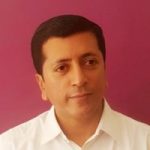 K.V.Dhananjay
Advocate, Supreme Court of India
Chief Justice Ranjan Gogoi forcing judges to cancel their vacation or work overtime will barely make any difference to the massive backlog of cases. However, unlike the previous Chief Justices that talked grand and left empty-handed, Justice Gogoi is taking hard action here and so, we could hope to see more from him.
Better quality of work by judges and not just more volume of work is the only solution here. Charity begins at home, and the Supreme Court should first clear up a handful of critical cases pending before it; cases that are holding back thousands of cases in the Courts below from reaching closure.
For instance, pending cases meant to resolve confusion over 1) the circumstances when Hindu women are entitled to ancestral property, 2) the conditions when land acquisition made under the 1894 statute would lapse under the 2013 statute and 3) whether the High Courts could stay trials or investigation against public servants under the Prevention of Corruption Act, 1988. If only a bench (out of 12 benches) of the Supreme Court could take time a month's time to hear and clear up the confusion above, close to one lakh cases in the courts below could reach closure and completion.
And, if you are involved in a property dispute or a civil litigation and even succeed in it after a decade or two of public trial, you could barely celebrate because the losing side has a right of appeal; the appellate courts routinely admit appeals, stay your judgment and may take another decade or so to reach a final judgment! Instead, the appellate courts should be asked to allow execution of the trial court's judgment and take security from you to compensate the other side if you lose the appeal. This approach could shave off a huge portion of our case burden.
---
More important to have courts functioning at full strength with proper infrastructure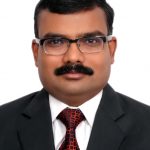 Virag Gupta
Advocate, Supreme Court
Two days before taking oath, Justice Gogoi said that he has a plan to tackle pendency, which at the moment stands at around 3.3. crore cases. The idea to curb holidays is an old one which was also suggested by the then CJI Lodha, but had not received much support from bar or bench. Judges, many times, have said that apart from court work, they need time to study files.
Even CJI Gogoi had remarked if he should cancel the Dussehra vacations. There are no ready-made solutions to pendency because of multiple stakeholders. Apart from restricting holidays, it is more important to have courts functioning at full strength with proper infrastructure. A large number of vacancies exist at the subordinate judiciary level, to which CJI has no direct jurisdiction. Appointments and Infrastructure are contentious issues between judiciary and government. To make changes in the vacation and other systems, it will require amendments to Supreme Court rules as well as other rules governing the high courts. It will also be interesting to see if CJI Gogoi is able to take the full court along, as he is only the first amongst equals.
CJI Gogoi has a limited tenure of 13 months and any solution without making fundamental systemic changes, backed by proper rules may fail to bind the future regime.
---
Judges need to dispose cases faster to prevent backlog
N.S. Boparai
Advocate, Punjab and Haryana High Court
CJI Ranjan Gogoi's intentions behind the move are noble and the initiative needs to be hailed and appreciated. That being said, high court judges are constitutional appointees at the end of the day. The guideline needs to be such that it is imposed and adhered to.
More than being able to spend days at a stretch working on cases, what is important is for the court to ensure disposal of cases. It is the slow pace at which disposals are made that adds to the backlogs in high courts. Certain cases which have had concurrent findings by two lower courts, still end up being admitted by the high court. The issuing of a stay on these cases should be stopped, and they must not be admitted by the high court. They should be heard on a priority basis and disposed off.
It is the checks and balances within high courts which are of utmost importance to ensure clearing the backlog. Judges may not take any leaves, but if they are not disposing cases at the required pace, it will inevitably lead to the creation of more backlog. There has to be an in-built mechanism that sets a time-frame in place to prioritise and dispose cases. Many times, both parties end up fighting the case for a decade or so in trial courts, and then another few years in the high court. Justice delayed is justice denied, and also an example of easily avoidable backlog.
---
To address pendency, CJI Gogoi can begin by stopping the SC from running sports bodies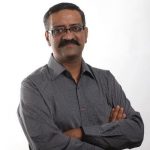 Maneesh Chhibber
Editor, Investigations & Special Projects
Every new Chief Justice of India, after he takes over, announces a slew of steps to improve efficiency in the functioning of courts and reduce pendency of cases. But once the initial brouhaha ebbs, it's back to normal.
In asking high court chief justices to strictly ensure that judges don't go on leave on working days or take leave travel concession facility, CJI Ranjan Gogoi is only following the set pattern.
However, his advice – yes, the CJI can't order or direct the HC CJs, he can only suggest – has to be taken seriously since he has also set a deadline after which he has promised to check the implementation.
But, if the CJI is really serious about showing that he means business and has a plan, he would do well to begin from his own turf – the Supreme Court. It would be encouraging for the litigants and court watchers if the CJI puts in place a system that ensures that only matters involving serious questions of law are dealt with by the SC.
Time has come for the Supreme Court to start working like a constitutional court, not a court which takes up every matter that is filed before it. To begin with, can we expect the Hon'ble judges to stop running the BCCI – or any other sports body for that matter –and concentrate on more serious issues of life and death and the rights of the individuals?
Unless this happens, the CJI's words will end up appearing merely rhetorical.
---
By Fatima Khan, journalist at ThePrint. You can follow her on twitter @khanthefatima.
Get the PrintEssential to make sense of the day's key developments