Highways minister Nitin Gadkari initiated virtual 'ceremonial blast' of the tunnel Thursday. Once complete, it will provide year-round connectivity between Srinagar and Leh.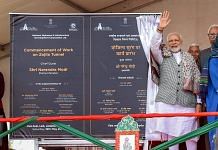 The sixth and latest bidding process for the 14.3-km Zojila tunnel was annulled on 7 August by Modi govt over 'administrative reasons'.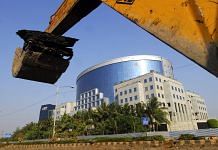 PM Modi had laid the foundation stone for the Zojila tunnel on the Srinagar-Leh Highway in June 2018, but the project has been stalled since November.
Work has come to standstill on the Zojila tunnel due to IL&FS's troubles, which has also hit the Z-Morh tunnel in the region.