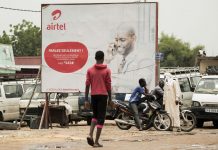 Airtel has operations in 14 African markets including Kenya, Tanzania, Nigeria and Ghana.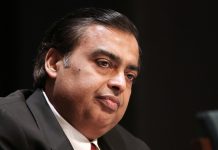 Mukesh Ambani has ambitions to take on Amazon and Walmart in India, where the middle class is driving the growth of e-commerce.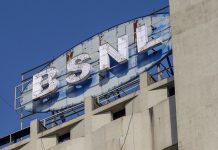 BSNL employees fear that salaries for next month too might get delayed, blaming the Modi government for the cash crunch at the company.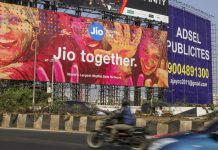 This would be a bigger deficit than those of its rivals Bharti Airtel Ltd. and Vodafone Idea Ltd.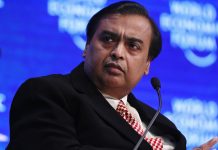 The announced investment will be over and above the Rs 28,000 crore corpus Reliance has already pumped in the state.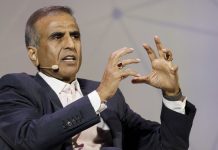 Bharti slipped to No. 2 in the industry last year after Idea Cellular Ltd. and Vodafone India merged to become India's largest operator by subscribers.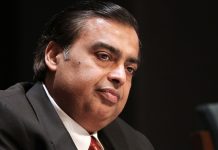 Modi govt is forcing Amazon CEO Jeff Bezos to fight Ambani with one hand tied behind his back.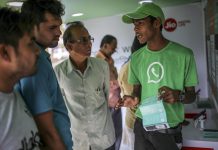 Facebook and Mukesh Ambani's Jio are building a massive user base that will boost their own fortunes. One recent afternoon in the Indian city of Pune, a 35-year-old mason named Om Prakash Gaekwad gets a crash course in technology. He watches a street-corner skit explaining the virtues of WhatsApp's messaging service and Reliance Jio's wireless network. He then climbs aboard a truck to find out how to set them up. Half an hour later, he's made up his mind: He'll upgrade to a new phone so he can negotiate masonry rates on WhatsApp -- and let his six-year-old play mobile games. Such pitches -- part tutorial, part kitsch -- are boosting web adoption in what is already the world's fastest-growing major internet market. Facebook Inc., WhatsApp's parent, and India's richest man, who started Reliance Jio, are teaming up to draw hordes of customers with cheap phones, rock-bottom rates and handy messaging...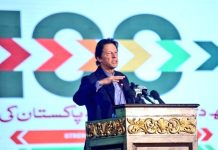 Here's what's happening across the border: Pakistan to convert Kapoor family's ancestral house in Peshawar into museum, and Pak author's novel to be adapted into Indian TV series.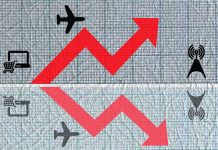 Aviation, telecom and e-commerce/digital businesses are all success stories, but the issue is the same in all three sectors: Profitability.