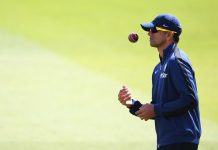 In his 164-match Test career, Dravid performed the anchor's role for the Indian middle order, scoring 13,288 runs at an average of 52.31.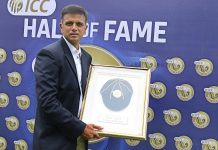 Rahul Dravid, only the fifth Indian in the ICC Hall of Fame, has staggering statistics, but they still don't do justice to the quality of his cricket.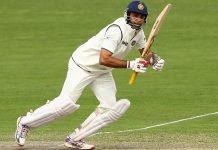 On his 44th birthday, ThePrint looks back at VVS Laxman's career which, like the title of his upcoming autobiography, was '281 and Beyond'.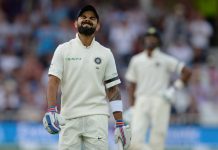 Kohli's stats compare favourably to other Indian legends across any statistical category, but to surpass Dravid's numbers in England will take a miracle.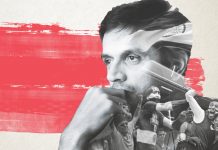 Dravid's post-retirement conduct and now 'second innings' as mentor of Indian cricket's future puts him in a class above contemporary greats. You have to be audacious, obdurate, even a bit dour — just like Rahul Dravid, I had said, while starting a tribute on the day he announced his retirement in 2012. His cricket, I had said, defies the logic of mere statistics. Yet, a few special ones deserved mention: that in the history of the game, only three Indians had until then retired with a higher away average than at home; the other two being Sunil Gavaskar (52.11) and Mohinder Amarnath (51.86). Dravid topped them with 53.03. Sachin Tendulkar later retired with a higher away average (54.74) than at home (52.67). That on the 18 occasions Dravid had to take guard at zero for one, he averaged 51.94. That his career highest, 270, was scored away, in Rawalpindi (2004), when he had come...
The fourth edition of Off The Cuff saw former Indian Cricket Captain Rahul Dravid in conversation with ThePrint Chairman and Editor-in-Chief, Shekhar Gupta. The former Indian Captain shared some fascinating experiences from his enviable cricketing journey, while also giving the audience a rare peek into his personal life. Sharing with you all some pictures from the event. The event was held in Delhi on 13 April 2016. Also Read: For Dravid, coaching was a 'natural progression' after retiring from the game Off The Cuff with Rahul Dravid Shekhar Gupta in conversation with Rahul Dravid Off The Cuff with Rahul Dravid Former Indian cricket team media manager, Amrit Mathur with Rahul Dravid and Shekhar Gupta Off The Cuff with Rahul Dravid Rahul Dravid with Congress MP Shashi Tharoor Off The Cuff with Rahul Dravid Julie McCarthy, International Correspondent, NPR, New Delhi, as she asks Dravid a question Off The Cuff with Rahul Dravid ThePrint founder Shekhar Gupta (Right) and politician Veena Singh, former Union...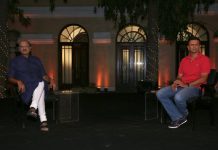 As the legend turns 45, ThePrint recalls his conversation with Shekhar Gupta, where he talked about the highs and lows of his career.