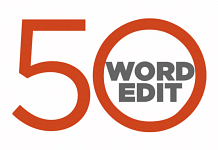 ThePrint view on the most important issues, instantly.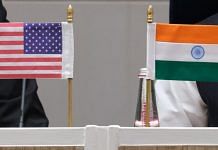 China has been wooing Israel and the UAE. Now they both seem to have been pulled away to be part of a second Quad, or the first murmurings of a new world order.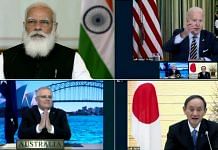 Campus Voice is an initiative by ThePrint where young Indians get an opportunity to express their opinions on a prevalent issue.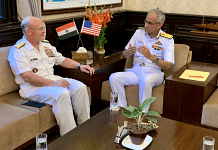 Top US naval commander Admiral Michael Gilday Tuesday also held talks with his Indian counterpart Admiral Karambir Singh, CDS General Bipin Rawat and Foreign Secretary Harsh Shringla.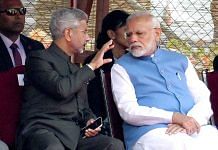 New paper by leading policymakers & analysts, released Saturday, discusses India's Neighbourhood First policy & ways it can become a front-ranking power in Asia in the next decade.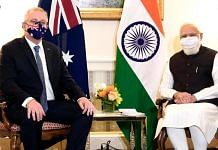 Just a week after first in-person Quad summit, Australian PM Scott Morrison says Canberra not in 'containment club' when it comes to China since it has 'greatly benefited' from it.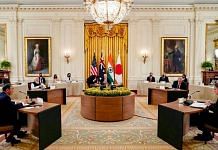 The US has said quite clearly that Quad and AUKUS have nothing to do with each other. That should quieten those who have been calling the Quad an 'Asian NATO'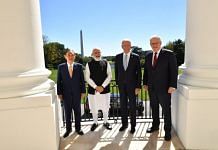 PM Modi said cooperation by the four democracies will ensure peace & prosperity in the Indo-Pacific, while US President Biden said Quad countries have a common vision for the future.
Democracy is the most important of the 3 Ds Modi keeps listing. If that is damaged, India's most powerful PM in five decades also gets publicly admonished, if gently, by US V-P.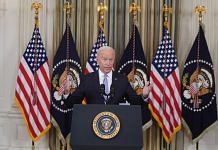 US President Biden has been arguing that collective action by the region's democracies could prove more effective in countering China than Donald Trump's approach.