Home
Tags
Nationwide lockdown
Topic: Nationwide lockdown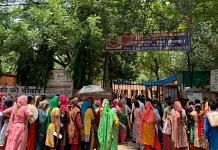 More than 15 million Indians lost their jobs in May during 2nd wave. The daily average wage for about 230 million dropped below Rs 375. All of this is leading to an increase in hunger.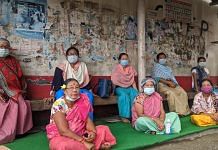 Krea University researchers surveyed 2,083 non-agricultural enterprises in Bihar, Chhattisgarh, Madhya Pradesh, and Odisha to examine the impact of Covid-19 on women-led MSMEs.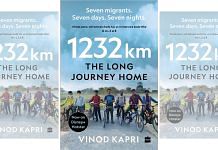 '1232 km: The Long Journey Home' by filmmaker Vinod Kapri, published by Harper Collins, will be launched on 31 May on ThePrint's 'SoftCover'.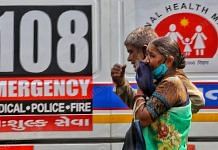 In the fourth quarter of 2020, Indian states were preparing for a post-pandemic world, without improving the readiness for a future Covid-19 wave.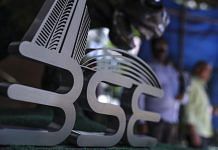 More than two-thirds of states are shut if assessed by their contribution to national output, analysts at Jefferies calculated last week.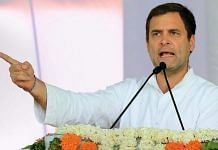 In his letter to PM Modi, Rahul Gandhi said the human cost of allowing Covid to continue unimpeded will result in more tragic consequences than any economic calculations.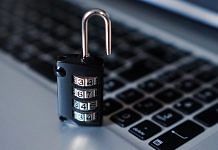 According to Delhi Police, 62% of all cyber complaints were related to financial fraud, 24% involved social media while the rest were cases of extortion, hate speech and others.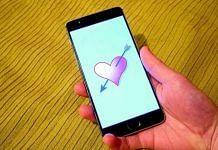 According to a leading sugar dating website, India has 3,38,000 sugar daddies, followed by Indonesia at 60,250.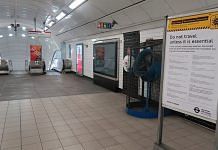 When the first lockdown was implemented in China last year, it was then deemed unproven & unthinkable. Yet foreign countries found themselves doing much the same just months later.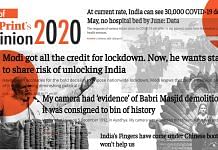 These are the top 10 most read and debated Opinion articles from ThePrint in 2020.