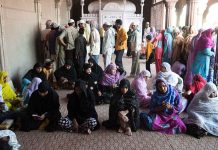 Islam doesn't restrict women's entry into any mosque in the world. The only limitation is that women have to stand in a separate row, some distance behind men.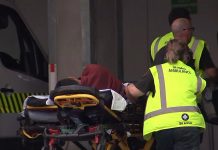 PM Jacinda Ardern said she will change the country's gun laws after a 28-year-old Australian right-wing extremist carried out the country's worst mass shooting since 1943.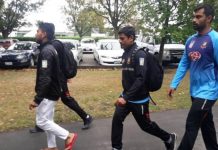 Srinivas C. Chandrashekharan, Bangladesh team's video analyst, says captain's press conference was delayed by 5 mins, which meant the team arrived at Masjid Al Noor late.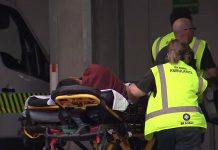 New Zealand Police said they arrested 4 people after the mass shooting. One of the alleged shooters livestreamed part of the attack and posted a manifesto online.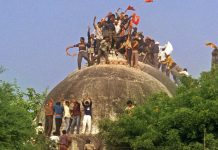 Within a month or so of Babri demolition, all the damaged mosques in Ayodhya were restored to their original state.
Like in Sabarimala temple case, women had to move court to get unfettered access to Haji Ali Dargah. Now, a separate access path has been created for them.  Mumbai: A young girl wearing a chic blue off-shoulder top and jeans, her head covered with a scarf, ties a thread to a lattice structure with her eyes closed. Next to her, a burkha-clad woman is handing over a chadar and flowers to a male attendant to be offered to the tomb of Pir Haji Ali Shah Bukhari. A few older women with dupattas on their heads are sitting on the side, their eyes closed in meditation and prayer. This is the sanctum sanctorum of Mumbai's famous Haji Ali Dargah, where to gain unfettered access, women, like in the case of Kerala's Sabarimala temple, had to knock on the doors of the court. It has been about two years since the Bombay High Court paved...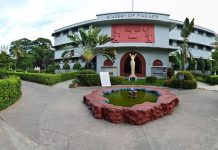 There has been a sustained attempt to relocate the mosque facing the second runway of the international airport in Kolkata.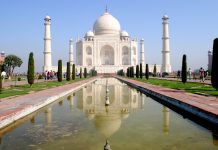 Court says Taj Mahal one of seven wonders of world and people can offer prayers at other mosques also.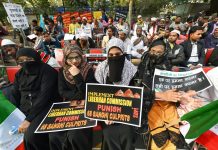 अतीत, मसलन अयोध्या के बारे में जानने के लिए पारंपरिक ज्ञान और आधुनिक विज्ञान, दोनों का इस्तेमाल किया जा सकता है अयोध्या पिछले 30 वर्षों से भारतीय राजनीति का सबसे विवादास्पद मसला बना हुआ है. यह कई सरकारों का भाग्य तय कर चुका है. अगर हम यूनेस्को की सांस्कृतिक परिभाषा का इस्तेमाल करें तो अयोध्या 'सांस्कृतिक संपत्ति', 'पवित्र स्थल', और 'महत्वपूर्ण स्थल' की परिभाषा में फिट बैठती है. एनसाइक्लोपेडिया ब्रिटानिका कहती है, 'उत्तर प्रदेश के फैजाबाद के पास गोगरा नदी के तट पर बसा भारत का एक प्राचीन शहर अयोध्या (अजोध्या) हिन्दुओं के सात पवित्र तीर्थस्थलों में गिना जाता है... यह रामायण के नायक राम के पिता और कोशल नरेश दशरथ की भव्य राजधानी थी. राम के जन्मस्थल पर बने मंदिर को मुग़ल बादशाह बाबर ने मस्जिद में तब्दील करवा दिया, हालांकि हनुमानगढ़ तथा कनक भवन मंदिर का उपयोग रामभक्त वैष्णव आज भी कर रहे हैं...' फैजाबाद जिले का गज़टियर 'द अवध...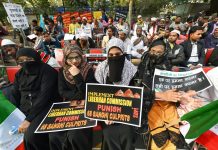 Both scientific ways and traditional knowledge can be useful to know the past, like in Ayodhya.