Home
Tags
Maumoon Abdul Gayoom
Topic: Maumoon Abdul Gayoom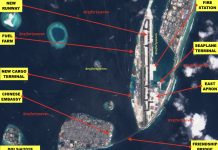 China's growing influence can be seen in landmarks such as the Chinese embassy, the expanded Malé international airport and the Friendship Bridge.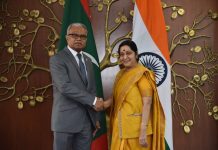 India's move reflects its frustration with President Yameen who, while inching closer to China, is demolishing New Delhi's presence in Maldives. New Delhi: As the relationship between India and the Maldives nose-dives, it is learnt that Delhi voted against Malé and in favour of Indonesia for a non-permanent seat at the UN Security Council last week. Delhi's decision is a measure of its frustration against the authoritarian regime of President Abdulla Yameen, who Thursday sentenced the 82-year-old former Maldivian president Maumoon Abdul Gayoom, chief justice Abdulla Saeed and justice Ali Hameed to 19 months in prison. They were charged with refusing to hand over their phone for a police investigation. "Yes, India voted against the Maldives in the election on June 9 for a non-permanent seat in the UN Security Council," a government source told ThePrint. The sentencing of Gayoom and the two Supreme Court judges to "long prison terms without a fair trial",...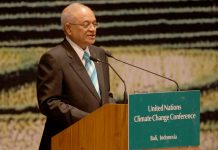 The foreign ministry said the sentences will raise questions on the credibility of the country's presidential election this September.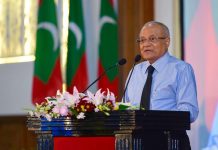 Ex-Maldives President Maumoon Abdul Gayoom is under siege again, now by his half-brother and current dictator. He has to be grateful to an Indian Naval officer for being alive.