Home
Tags
Kendriya vidyalaya
Topic: kendriya vidyalaya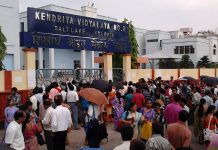 Proportion of KV students from central govt families has dropped to 47% in 2017-18 from 60% in 2011-12, while that from non-govt families is on the rise.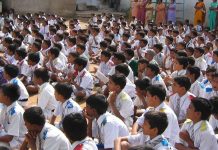 An advocate has challenged a policy tweak that made it compulsory for students of all KVs to chant Sanskrit shlokas and a Hindi prayer in the morning assembly.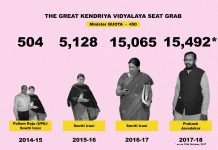 एचआरडी मंत्री के पास केंद्रीय विद्यालयों में एडमिशन सिफारिश के लिए सालाना 450 सीटें हैं। मंत्रियों द्वारा की गई सिफारिश तय सीमा से 2500 प्रतिशत अधिक है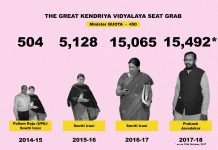 HRD minister can recommend 450 students per year for admission to KV schools. The two BJP ministers sent 35,685 in the last 3 years.