Home
Tags
Indian Air Force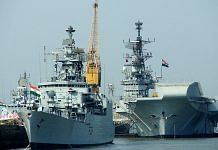 The government will decide which authority the MTC will report to, but it is likely to be the Joint Chiefs of Staff Committee headed by the CDS.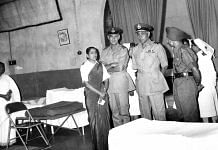 Vijaylakshmi Ramanan retired from IAF as Wing Commander in 1979. The 96-year-old died in Bengaluru on 18 October due to health complications.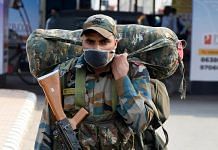 June guidelines allowed soldiers to skip 14-day quarantine, but did not specify air travel. The new rule will help personnel go for temporary duties and short leaves.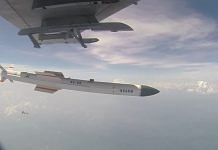 DRDO Friday successfully tested the new-generation anti-radiation missile RUDRAM on a radiation target located on Wheeler Island off Odisha.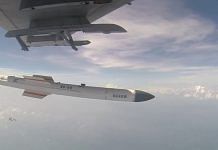 The missile, developed by the DRDO, is likely to be integrated with the Sukhoi fighter jets of the IAF.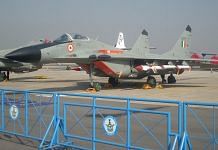 The Mig-29 jets purchased by India will be upgraded to latest version before they arrive here. IAF will also place an order for 83 LCA Mk 1A and 12 more Su 30 MKI this fiscal.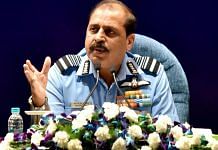 Addressing a press conference two days before IAF Day, Bhadauria said leasing has got nothing to do with budget constraints, is an evolution of defence acquisition processes. 
R.K.S. Bhadauria says Army & IAF acted 'very swiftly' to Chinese aggression in Ladakh and that it won't be correct to say the military was 'surprised' by PLA's move.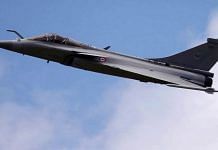 During his annual press conference, Air Chief Marshal R.K.S. Bhadauria also announced that the 36 Rafale fighter jets will be operationalised completely by 2023.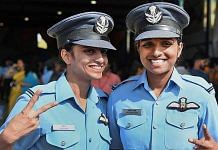 Flt Lt Singh, who was commissioned into the IAF in 2017 as part of the second batch of women fighter pilots, is currently flying a MiG-21 Bison.