Home
Tags
Activists arrest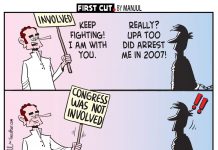 The best cartoons of the day, chosen by editors at ThePrint.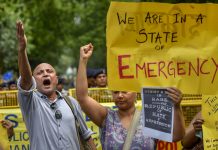 The retired officials have called the sudden arrests of five activists as the "most brazen display of coercive authority by the state yet".    New Delhi: Forty-eight retired civil servants have penned an open letter to Prime Minister Narendra Modi, condemning the arrest of prominent human rights activists by the Pune Police on the premise that they instigated the Bhima-Koregaon violence and are alleged to be Maoist supporters. However, this isn't the first time that this group of retired IAS officers has spoken against the Modi government. Also read: Bhima-Koregaon arrests, Rafale row, note ban have one common problem: BJP's execution In April, they wrote another open letter to PM Modi, in which they criticised him for only breaking his silence on the Kathua and Unnao rapes "when public outrage both in India and internationally reached a point when you could no longer ignore it". Arresting dissent  The retired officials have called the sudden arrests of five activists and lawyers...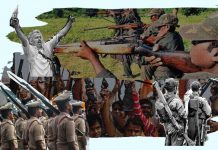 As hashtags like #MeTooUrbanNaxal trend on social media to protest the arrest of five activists by the Maharashtra Police, many argue that similar outrage was missing when police arrested three men for being allegedly involved in a Hindu terror plot. ThePrint asks: Why is Maharashtra Police trusted to arrest 'Hindu terrorists', not 'Maoists'?   Appalling how Congress is supporting activists and undermining Maharashtra Police Raghav Awasthi Lawyer, RSS member It's really unfortunate that some people are casting aspersions against the Maharashtra Police after the arrest of the five activists when this very police has also arrested three men with alleged links to radical Hindu outfits. As far as the activists are concerned, there is copious evidence to suggest that at some point they had plotted to kill Prime Minister Narendra Modi. This may not have panned out as they had planned but there was definitely an incipient threat against the PM. I am sure in a week's...