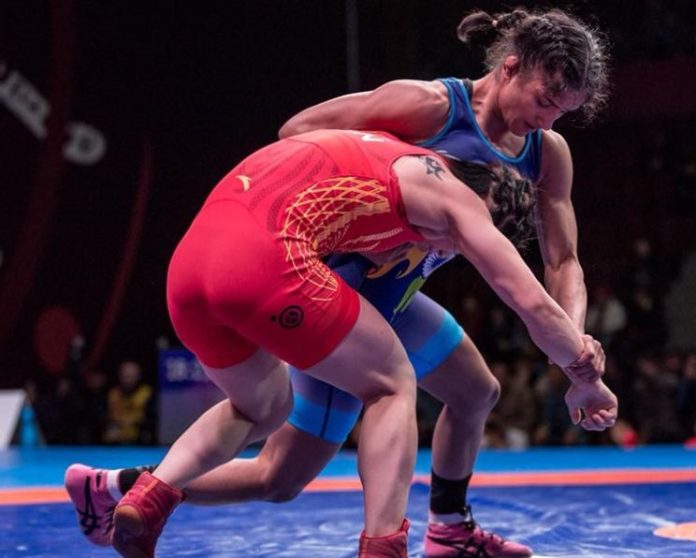 Text Size:
Multi-disciplinary treatment involving medicines, equipment, dietician and physiotherapist helps heal sports injuries in no time.
New Delhi: From a small village of Jind in Haryana to the 800-metre finish line in the Jakarta's Asian Games, Manjit Singh's journey is of courage and redemption. On 28 August 2018, Singh won India the Asian Games gold medal in men's 800 metres after a wait for 36 years.
Two years back, this was not expected. A hamstring injury cut short his modest career at ONGC. He lost his job. No one knew it but it was a blessing in disguise. Singh underwent coaching. Since 2015, Singh had slowed down owing to the injury but by the time he went for the Asian Games he was in full form — recovered and fit to fly with the Tricolour, with a glittering gold on his chest.
Similarly, things had changed for Vinesh Phogat who hurt her knee at the Rio Olympics, 2016 and went on becoming the first woman to win a wrestling gold at the Asian Games 2018.
---
Also read: How does Haryana top India's medal tallies? The answer lies in history and incentives
---
The injury came in the middle of a game and Phogat was lying flat on the ground with tears in her eyes. Not just those watching her were left heart-broken, but she also thought that "it was the end of her career" until the Asiad gold medal and a gold in the Commonwealth Games happened.
It took her two years to heal and today, Phogat is one of India's medal hopes in Tokyo Olympics in 2020.
Overcoming physical injuries
From badminton player Saina Nehwal to gymnast Dipa Karmakar, many top Indian sportspersons faced hard times after injuries.  But most of them are back on the field in no time.
This has been possible because of the "multi-dimensional" approach adopted by doctors to treat sports injury. Earlier, an injury in the anterior cruciate ligaments (ACLs) or ligament tears in other joints meant an end of an athlete's career. Indian cricketer Ravi Shastri's international career was cut short by a knee injury. Flamboyant Indian batsman Yuvraj Singh was ruled out of action for some IPL matches after his ankle injury in 2016.
"Now, the focus is on early rehabilitation and putting the person back on the field," said senior Dr Yash Gulati, consultant (orthopaedics), Indraprastha Apollo Hospitals.
"We repair whatever has been damaged, wherever possible, with a minimally invasive technique, also called 'keyhole' surgery. Ten years ago, you had to go for open surgery, especially in the knee and joints," Gulati added.
These days, arthroscopy is used for patients who suffer meniscus injury in knee joint and ligament tears so that they are back on field in six to eight months, Gulati said.
Arthroscopy, a keyhole surgery, is commonly used to diagnose and treat injuries on the knees, ankles, shoulders, elbows, wrists and hips.
Nehwal sustained an intra-articular injury (inside the joint) in her right knee 10 days before she departed for Rio Olympics in 2016. She returned and underwent an operation at the Centre for Sports Medicine of Mumbai's Kokilaben Dhirubhai Ambani Hospital.
Nehwal was back on field in three months. Last month, she won a bronze medal in Asian games.
---
Also read: Saina suffers 10th defeat against Tai Tzu Ying, but not without winning an Asiad bronze
---
Gulati, who is also an honorary consultant of the Indian cricket board, has treated injuries of the likes of Mohinder Amarnath, Virender Sehwag and Anil Kumble.
He recalls the time when Amarnath fractured his finger just before a match with Pakistan. "He wanted to play. It was a difficult moment somewhere around 1986-91," Gulati said.
"Finally, I strapped it and put a splint on it. I told him, you have to promise that you will score a century and luckily he did," the doctor added.
He also remembers Kumble's finger injury for which he underwent an operation under general anesthesia. "He played the next day," said Gulati
Multi-disciplinary treatment
Karmakar created history by becoming the first Indian gymnast to get a gold at the FIG Artistic Gymnastics World Challenge Cup at Mersin, Turkey held in July. But before that, she had to undergo a surgery for ACL in April, 2017 in Mumbai.
She was first brought to Delhi and diagnosed by Dr Deepak Chaudhary, at the Sports Injury Centre, Safdarjung Hospital, which was thrown open during the Commonwealth Games in 2010.
Chaudhary, who is now the director of Arthroscopy and Sports Medicine Centre, BLK Super Specialty Hospital in Delhi, said as sport is becoming more competitive, the nature of injury is more complex.
"The treatment of sports injury is multi-disciplinary now. It involves medicine, physiotherapy, dietician and a host of new diagnostics and equipment," Chaudhary said.
Post surgery, the sports medicine specialists, including physiotherapists and psychologists take over the treatment," Chaudhary added.
According to the doctors, shoulder dislocation and fractures can be dealt with keyhole or minimally invasive methods.
---
Also read: Dehydrated & hurting, triple-jump gold medalist Arpinder wanted to break national record
---
"Strengthening muscle with the help of physiotherapy, rehabilitation and bringing back the flexibility are an important part of the treatment," Gulati said.
The new equipment in diagnosis and rehabilitation of sports injury includes underwater treadmill, zero-gravity treadmill and bio-feedback equipment among others.
The bio-feedback is a computerised technique which gives the doctor feedback of the patient's recovery as well as proper diagnosis.  "It tells you the difference between the right group of muscles and the left ones. We allow athletes to go back once 90 per cent of power is back in them," Chaudhary said.
Get the PrintEssential to make sense of the day's key developments