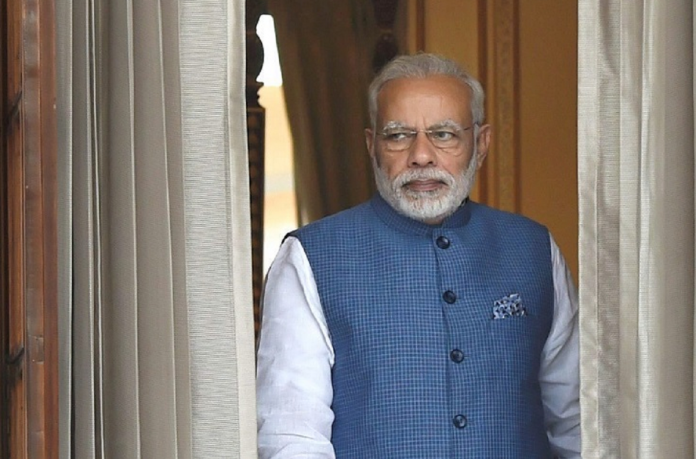 Text Size:
Incidents like the lynching of Mohammad Akhlaq by cow vigilantes and the Padmaavat controversy failed to elicit a response from PM Modi.
New Delhi: Prime Minister Narendra Modi is yet to make any statement on the brutal rape and murder of an eight-year-old girl in Jammu and Kashmir's Kathua even as outrage mounts over the incident across India.
This isn't the first time the PM has maintained a silence on an issue that has sparked national fury. Here are some previous instances:
Mohammad Akhlaq: Lynched by a mob on 28 September 2015, in Bisara village near Dadri, Uttar Pradesh, allegedly for stealing and slaughtering a cow.
PM did not speak immediately after.
Rohith Vemula: A PhD student at the University of Hyderabad committed suicide on 17 January, 2016, after allegedly being expelled from the hostel following a complaint by ABVP that he, along with some others, were involved in "casteist" and "anti national" activities.
PM Modi spoke on 22 January, 2016: "A mother has lost her son, I feel the pain. A young son of my country, Rohith, was compelled to commit suicide, what his family must have gone through, I can feel the pain. Reasons and politics may have their own place but the fact remains that a mother has lost her son," he said during a speech at the Babasaheb Bhimrao Ambedkar University (BBAU) in Lucknow.
Attack on Dalits in Una: On 11 July 2016, a Dalit family was attacked and thrashed while they were skinning a dead cow in Mota Samadhiyala village on by men identifying themselves as gaurakshaks and accusing the Dalits of cow slaughter.
PM Modi spoke on 5 August, 2016: In his first townhall, the PM said, "I get so angry at those who are into the gau-rakshak business. A gau-bhakt (cow devotee) is different, gau seva (cow protection) is different. I have seen that some people are into crimes all night and wear the garb of gau rakshaks in the day."
Pehlu Khan: A dairy farmer from Nuh district of Haryana was allegedly lynched by a group of cow vigilantes in Alwar district, Rajasthan on 31 March, 2017.
Alimuddin Ansari: Ansari was killed in what is suspected to be a pre-planned attack on 29 June 2017 because he was suspected to be carrying beef in his vehicle in Ramgarh, Jharkhand. Eleven, including the local BJP media manager, have been convicted by a trial court.
PM Modi spoke on 29 June 2017: "Killing people in the name of 'gau bhakti' is not acceptable. This is not something Mahatma Gandhi would approve," he said, during his visit to Mahatma Gandhi's Sabarmati Ashram in Ahmedabad.
Padmaavat row: On 24 January 2018, a school bus carrying students was attacked by a mob which is protesting against release of the movie Padmaavat. The attackers threw stones at the school bus, smashing its windows.
PM Modi did not speak at all.
Check out My543, our comprehensive report card of all Lok Sabha MPs.