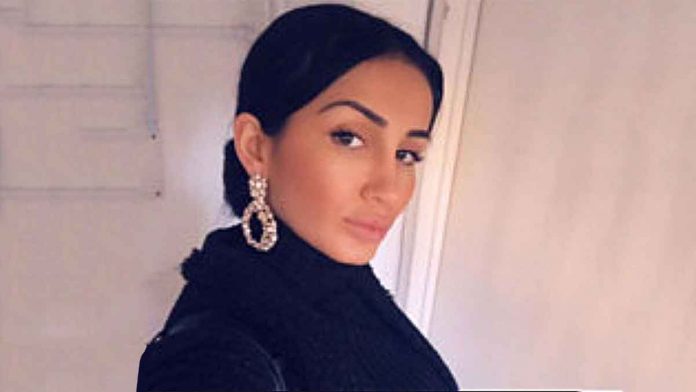 Text Size:
Front Page
The Saradha scam is news of day but The Indian Express reports on the curious case of a sting operation, "showing an alleged BJP functionary purportedly exchanging scrapped notes after demonetisation for a commission of 40 per cent." ("Behind Opp sting video: London firm, Romanian director and one Catherine")
Tricolour News Network released the video on its website, and Congress leader Kapil Sibal and other opposition leaders shared it at a press conference on Tuesday. The channel also aired the video on Tuesday afternoon.
"When The Indian Express called the number mentioned on Tricolour's Facebook page, a 'Catherine' responded", saying, "I feel you are acting as your Prime Minister's intelligence agency operative," when asked about the sting.
Tricolour's twitter handle "has close to 2,000 tweets many of which are titled Tsunami of stings", the report continues, "which are retweeted by the company's Romanian director and the only shareholder in the company". Except for a LinkedIn ID, "no contact number available for (Diana) Biciin in publicly available records."
Saradha scam
This maybe a very trivial issue, but, nevertheless, it's very interesting — how mainstream newspapers frame the Supreme Court's observations on the CBI's Saradha scam report. This case that where West Bengal chief minister had sat on protest against CBI for raiding the police chief, Rajeev Kumar's residence before SC asked CBI to question him in Shillong.
The Times of India's headline baldly says, "Something 'very serious' in CBI report on Kol ex-top cop: SC".
The Hindu and The Indian Express are more coy — they omit the reference to Kolkata's former 'top cop' but are more accurate on the SC: "Very, very serious matters in CBI report on Saradha case: SC" (The Hindu), "Saradha case: SC says CBI report very, very serious" (Express).
"The court's observation came after perusing the CBI's status report on the examination of former Kolkata Police Commissioner Rajeev Kumar in Shillong in connection with the multi-crore ponzi scam cases, including the Saradha and Rose Valley scandals".
TOI adds that West Bengal Chief Minister Mamata Banerjee had once called Kumar "the world's best cop".
Different lead reports
While The Hindu led with the Saradha scam, TOI goes with 'Share list of tainted officers since 2010, CIC tells govt'. The Central Information Commission's order comes after an RTI request regarding the criminal records of IAS officers.
"Information commissioner Divya Prakash Sinha observed that while the RTI application was 'largely unspecific….nonetheless, (the) commission is convinced with the aspect of larger public interest involved in the matter'", the report quotes him as saying.
TOI also gives former RBI chairman Raghuram Rajan front page space: "Rajan now doubts 7% growth", saying he "stoked a fresh controversy" by "raising doubts about the country's economy clocking 7% growth". It quotes CNBC TV18 where Rajan reportedy said this without naming the channel.
HT talks of 7 % growth too, without singling out Rajan: "7% growth? Experts want new panel to handle data" reads its headline. "The views were expressed separately by a think tank comprising 46 economists and public policy experts, and former Reserve Bank of India (RBI) governor Raghuram Rajan", the report states, citing, Rajan's CNBC interview.
Hindi Dailies
Hindi dailies also lead with different stories.
Dainik Jagran's has the Sarada scam. It quotes the SC on "serious" points raised by CBI's report on the scam.
Dainik Bhaskar leads with Murli Manohar Joshi not being given a Lok Sabha ticket. Its headline reads "How is the josh-i, Bye Sir!"
Amar Ujala talks of Congress party's NYAY scheme. Its headline reads, "Rahul: Congress ne ki garibi par surgical strike. Shah:Gandhi parivar me kisi ne garibi dekhi hi nahi."
Tamil Dailies
Last date for filing nominations takes front-page lead today in Dinamani, The Hindu Tamil and Daily Thanthi.
The death of six manual scavengers by asphyxiation in Sriperumbudur also makes page 1 in all three.
Dinamalar ignored these issues and went with SC's order of denying 'cooker' as the electoral symbol to TTV Dinakaran's AMMK party.
It says "Big blow, one after the other. No 'cooker' symbol as well for AMMK Sasikala and TTV Dinakaran after losing twin-leaf.''
Opinion
There's only criticism of Congress's minimum income guarantee scheme, NYAY, this morning.
Business Standard in "Unaffordable welfarism" calls it a "very poor policy prescription". It cites reasons: the cut off choosing 20 per cent of the poorest "maybe faulty" as there are more than 20 per cent below the poverty line.
If NYAY is a "substitution'' for existing schemes, it will create "dissonance and protest ….and there will be losers". This could create "social strife amongst those who lose out". It also alludes to "fiscal affordability'': even at Congress's estimated 1.2% GDP cost of the scheme it will be "fiscal killer". It concludes, saying "uniform basis income…is essentially unaffordable because….no government can withdraw existing benefits".
The Indian Express in "Not So Basic" accepts that "cash transfer, especially when it is unconditional, is the way forward". However, by juxtaposing Modi giving to the richest with Congress giving to the poor, "he (Congress president Rahul Gandhi) reinforces the demonization of capital and fails to acknowledge what industry does best — create wealth, jobs and growth for the economy".
Express argues the "only antidote to poverty" is sustained double digit growth over the next 20-30 years. "A hand out may be good politics, but it's a leg-up that's both good politics and economics", it concludes.
Prime Time
Two sting operations and a series of interviews with former RBI governor Raghuram Rajan, on the day of his book release, enlivened television news Tuesday.
On India Today, Rajan indirectly commented about NYAY. He said, "A minimum income guarantee scheme is workable but only if subsidy burden worked out".
A minimum income guarantee scheme is workable but only if subsidy burden worked out; tinkering with eco data forcing global economists to create their own India index; jobs remain the big challenge for any Govt. the Raghuram Rajan interview on @IndiaToday https://t.co/G7gbELQxG9

— Citizen/नागरिक/Dost Rajdeep (@sardesairajdeep) March 26, 2019
News Nation had a genuine "exclusive" – an interview with Sadhvi Pragya Thakur in which she alleged, among other things, that she was tortured in custody. Thakur was recently acquitted in the 2008 Malegaon blast case.
#NewsNationConclave | When they used to beat me with belt, I used to scream 'Bharat Mata ki Jai' and 'Vande Mataram', says Sadhvi Pragya. Watch video

Read more: https://t.co/6EtralWWgm pic.twitter.com/LogwGm8WMT

— News Nation (@NewsNationTV) March 26, 2019
During the day, Tiranga TV telecast a hazy video of a sting, purportedly showing a BJP worker exchanging banned notes after demonetization.
Times Now on 'Upfront' featured "insider" Majeed, 'Kerala District Congress Committee' chief, on candid camera, who said Rahul Gandhi may lose from Amethi and could fight from Wayanad constituency.
On Aaj Tak's 'Dangal', NYAY was discussedh hashtag #PaisaleloVotededo
Anchor Rohit Sardana wondered if Congress will gain votes by it — "Is Congress party trying to change the narrative".
Congress spokesperson Ragini Naik replied, "BJP is pakhandi by nature…Doesn't BJP want to uplift the poor population of the country?"
BJP spokesperson Gaurav Bhatia repeated what he has been saying since Tuesday: "We are not pakhandi, it is Congress who failed to eradicate garibi since the time of Indira Gandhi. This is a lollipop by a 50-year-old child".
NCP leader DP Tripathi thought "…The scheme should be taken seriously".
However, Shiromani Akali Dal leader SM Ahluwalia felt, "This scheme is a mere slogan, and it will take its toll on the exchequer which is the tax payers' money."
As Naik and Bhatia yelled at each other, Sardana said, "Please take out your personal vengeance on social media, not here on television".
पैसे ले लो, वोट दे दो! देखिये #Dangal @sardanarohit के साथ #ATLivestream https://t.co/Bsm2PPzTWi

— आज तक (@aajtak) March 26, 2019
On ET Now, it was also all about NYAY. BJP spokesperson Syed Zafar Islam called it a populist move for votes. "Income cannot be given out as a dole, it doesn't empower people", he claimed.
National president of Swaraj India Yogendra Yadav pointed out, "Minimum income guarantee may not be the most efficient way to fight poverty. Many economists have argued that minimum basic services need to be delivered instead of wage".
On NDTV 24×7, Sreenivasan Jain asked former finance secretary Dr Mayaram if NYAY was "logistically and financially feasible". Mayaram said the wrong questions were being. In MNREGA, he added, the numbers were "mindboggling" but the scheme went ahead. "(Its) not difficult to put these in place", he added. But the question is "Is it a necessary scheme?", Mayaram thought it was.
NDTV India's Ravish Kumar reported from a remote village in Ghaziabad. He spoke to distressed farmers and told viewers that no politicians visited these people or heard their problems. Kumar added, dryly, that politicians only seem to target the audience in front of the television.
Tweet of the day
So happy that under the NYAY scheme, women will be the ones who receive the annual amount of Rs. 72,000 directly into their accounts. 👍 Empower a woman, empower a family.

— Priyanka Gandhi Vadra (@priyankagandhi) March 26, 2019
With inputs from Shailaja Bajpai, Renu Agal and Aananth Daksnamurthy.
Get the PrintEssential to make sense of the day's key developments