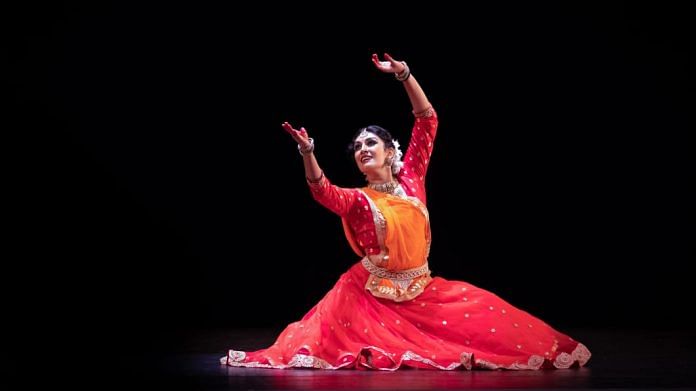 Text Size:
The golden era of Kathak is considered to have begun under the third and, perhaps, the greatest ruler of the Mughal Dynasty, Akbar the Great (1542–1605). According to Paris Franz, 'Akbar's patronage of the arts was an aspect of government, in an age where cultural grandeur reinforced the regime's legitimacy.'
Under Akbar's patronage, the most impressive features of Hindu and Muslim traditions were amalgamated, giving birth to an integrated and sophisticated Indo- Islamic art and culture. Akbar's library consisted of over 24,000 volumes written in Sanskrit, Persian, Greek, Latin, and Arabic. Numerous artists, poets, musicians, dancers, scholars, calligraphers, architects, painters, and craftsmen adorned his court. According to the Ain-i-Akbari, a sixteenth- century detailed document written
by Abu'l-Fazl ibn Mubarak, there was a famous Kathak dancer in his court known as Vallabhdas.
After Akbar, his son Emperor Jahangir (1569–1627) became known for his patronage of arts. During his rule, a unique style of Mughal miniature painting developed and thrived. Jahangir himself was an artist and owned an atelier. Mughal miniature painting is characterized by attention to small details—geometrical and intricate patterns, lush tones and colours, epic subject matter, strong, linear, two-dimensional perspective, great energy, and a romantic portrayal of nature. These characteristics can be observed in all North Indian art forms of that time, including Kathak. Kathak also developed as a linear dance form as opposed to other circular Indian classical dance styles. Just like the miniature paintings of that time, Kathak also depicted stories in a romanticized manner with great energy and vitality.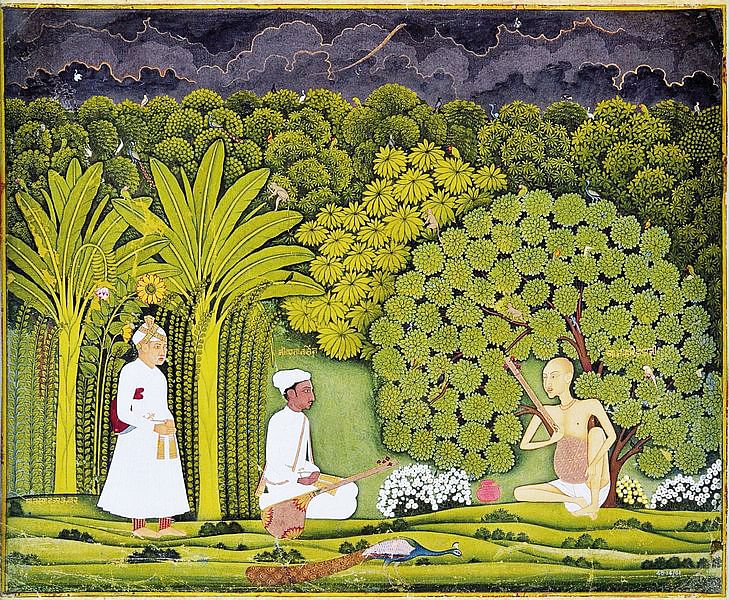 The seventeenth century witnessed the rule of Jahangir's son—Emperor Shah Jahan (1592–1666)—who is known for his love for architecture. Shah Jahan built many prominent monuments, among which the magnificent Taj Mahal stands out as one of the finest structures of Mughal dynasty. The unique design patterns of the Mughal miniature paintings can be seen in the decorative elements of Taj Mahal. These decorative, intricate, and vibrant designs can be witnessed in all North Indian art forms that were inspired by the Indo- Persian influences, whether it be the fine arts such as dance, music, painting, and poetry, or the craftsmanship in architectural structures, ornamental carpets, brilliantly decorated utensils, fine jewellery designs, Kashmiri woodwork, and tapestries. The designs created by the artists of this time were geometrical in nature.
A great contribution has been made by the Moghals to the art of India, and that in the art of geometrical designs and patterns in every branch….This art of geometrical designs may be explained in the way that more of finer and nicer designs and patterns within patterns, and the designs within designs, very often most intricate ones, were introduced in every art, so much so that no space in broad structure were allowed. These geometrical designs made the art more beautiful and attractive….The modern system of Kathak in which more of intricate time measurements are shown, is obviously the product of this Indo-Persian cultural fusion. There are doubles, four times, eight times, and more and more speed with every kind of fractional measurements.
However, after the reign of Shah Jahan, Kathak and other North Indian art forms experienced a significant decline in their development and expansion. Shah Jahan's son Aurangzeb (1618–1707) fervently opposed the practice of arts. He was an orthodox Muslim and discarded his grandfather Akbar's ideas of secularism.
It is reported that Aurangzeb ordered the burial of all musical instruments and banned painters and paintings. During his time, Kathak dancers went back to their rural homes and villages in hiding. They were treated as social outcasts. During Aurangzeb's reign, arts did not receive royal encouragement or royal patronage. Nevertheless, a painting in gouache is in existence from his time in which two girls are dancing Kathak. At present, this painting is located at the Musée de l'Orangerie in Paris, France. On 21 March 1995, the United Kingdom issued a stamp of this painting in a booklet form with nine other stamps in the series.
Many traditionalists assume that tradition opposes and resists experimentation. In the case of North Indian music and dance, this presumption does not hold true. During the Mughal period, Kathak proved its progressive penchant by adopting new movement vocabulary and disposition of Mughal arts while still keeping the integrity of its pedigree. In this era, the main elements and characteristics of Kathak dance were developed. The use of footwork, spins, intricate rhythmic displays, and angular movements became the signature trademark of Kathak. The devotional Kathak dancers of temples became the entertainers in Mughal courts with lavish costumes, refined movement and rhythmic vocabulary, extraordinary aesthetics, improvisational aptitude, and technical genius. Kathak became a sensual art form, which leaned towards romanticism and, therefore, shifted its disposition of being a temple dance to a court dance.
During the period of Bhakti Movement, there was more emphasis on the emotional aspects of dance. Kathak became more of an art to display in the Mughal era. The lavish and grand environment of the Mughal courts attracted the artists of that time, where their attention turned to please the emperors and courtiers in order to receive expensive gifts, favours, and fame. Nayika-bhed, which is an archetypal classification of the romantic heroines and their relationship with the nayaks or the heroes, became a favourite subject to portray in dance for Kathak dancers. New vocabularies such as ched-chad and kasak-masak were developed to create suggestive sentiments and gestures. The passion and erotic elements became more dominant in Kathak. Notably, there were also Kathak dancers during this time who avoided the seduction of the luxurious lifestyle of the Mughal courts. They continued to practice the art of Kathak in its purest and unadulterated form. This is why, today, Kathak has retained both its traditional beauty and the Mughal era's progressive passion, making itself a complete dance form.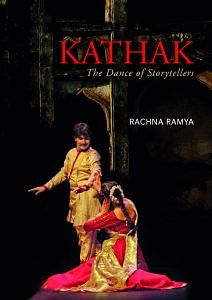 This excerpt from Kathak: The Dance of Storytellers has been published with permission from Niyogi Books.
Subscribe to our channels on YouTube & Telegram
Why news media is in crisis & How you can fix it
India needs free, fair, non-hyphenated and questioning journalism even more as it faces multiple crises.
But the news media is in a crisis of its own. There have been brutal layoffs and pay-cuts. The best of journalism is shrinking, yielding to crude prime-time spectacle.
ThePrint has the finest young reporters, columnists and editors working for it. Sustaining journalism of this quality needs smart and thinking people like you to pay for it. Whether you live in India or overseas, you can do it here.