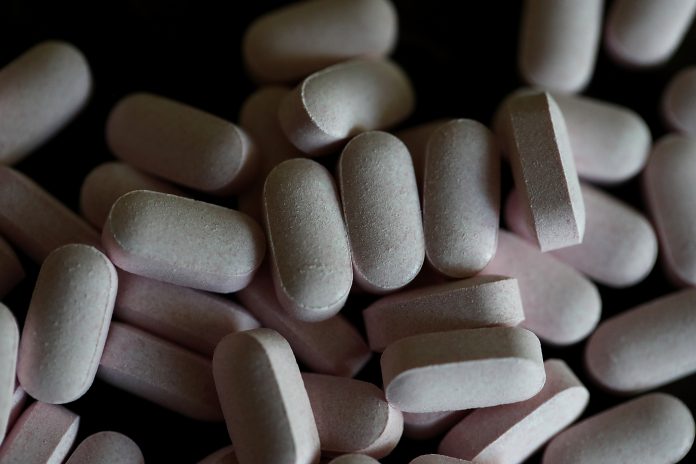 Text Size:
Blatantly fostering generics will boomerang sooner or later if the regulatory system for quality checks is not made robust.
The Narendra Modi government has been pushing for the wider use and distribution of generic drugs in a bid to make healthcare affordable and accessible. While the intent seems appropriate, can cost be a trademark for quality? Gandhi had said, "quality is priceless".
When it comes to healthcare, it is not a battle between expensive brands and cheaper generics, but a movement for quality medication for consumers without compromising on the expected outcomes and the Standard Treatment Guidelines (STG). Even as health policy circles frequently blame branded drugs for raising healthcare costs, the argument lacks substance.
In fact, branded generics were introduced as a premise to make simple and complex drugs available at affordable prices.
While the government is advocating the case of generics-only, is India ready for the change?
The road to unbranded generics is paved with insurmountable roadblocks.
Lack of qualitative benchmarks
The absence of an international standard drug regulatory mechanism deters Indian doctors from trusting just any generic drug. This is where brands come into play. The doctor prescribes a drug label keeping in mind a certain level of efficacy and knowledge sharing within the practising fraternity.
Will the pharmacist decide on the brand name?
As things stand, most Indian pharmacists are ill-equipped to dispense generics with precision. Dependence on generics alone would transfer the onus of selecting a drug from the doctor to the pharmacist and could lead to unreliable medical practices where medicines would be dispensed with a profit margin as the driving force.
Cases of prolonged illness
A sudden shift from branded drugs to generics will only add to the doctors' dilemma. A doctor cannot 'try out' generics especially for patients living with life-threatening conditions like pneumonia, worsening asthma, sepsis, etc.
Let us take asthma patients for instance. They are dependent on metered-dose inhalers of certain brands to manage their chronic condition. The practice could potentially put millions of patients at risk, especially those living with chronic diseases. Worse still, poor quality drugs can fuel drug-resistant diseases, which would lead to a higher cost of treatment.
The state of quality control in India
Blatantly fostering generics will boomerang sooner or later if the regulatory system for quality checks is not made robust. The drug samples in India are monitored in both central and regional laboratories. However, limited resources and manpower lead to inadequate testing at irregular intervals. The result— we find drugs not of standard quality (NSQs) and spurious medicines in the Indian supply chain.
Drug regulators across the globe use different strategies including the sampling of products, document verification, and site visits to assure quality. Over 85 per cent of medicines in the West fall into the category of generics. This is primarily because the US FDA has stringent quality controls which include bio-equivalence testing.
India, on the other hand, has a plethora of companies manufacturing medications. These plants range from the highest quality to the lowest. So, on one hand, you have the reputed names creating medicines in climate-controlled laboratories with trained personnel; on the other, you have cottage industries where the untrained staff is handling medicines. Unless based on the premise of quality assurance through globally mandated parameters and bioequivalence tests, the generics-only diktat is an unfortunate debacle.
For instance, Kerala, which has the highest drug consumption rate in the country, had the lab facilities and staff to test the quality of around 6,000 drug samples a year, while the requirement was for 3 lakh tests.
During the years 2011-2014, the regional laboratories tested samples at 91 per cent of the installed capacity but their overall detection rate of sub-standard drugs was only 3.6 per cent. Similarly, the current government conducted the world's largest drug survey by drawing more than 47,000 samples in the year 2015. Out of the 47,012 samples tested, 13 samples were found to be spurious and 1,850 samples were found to be not of standard quality.
The way forward
While the Make in India movement is steering in the right direction, it's important to make quality healthcare the benchmark before any change.
The road ahead can be two-pronged — educating and certifying retailer-pharmacists, and increasing the capacity of existing laboratories. There is a need for a drug quality assurance set up before the prescription of drugs with generic names, albeit marketed under different trade names, is encouraged. This is where branded generics come into play. They are not only better in quality than generic, they are also more efficacious and safer to use.
The government of India plans to set up a US $640 million venture capital fund to boost drug discovery and strengthen its pharmaceutical infrastructure. But will generics change the way India spends on medication? Unlikely. A glimpse into the rural sectors and you will find thousands of sub-standard units operating in shady establishments, violating every standard of hygiene.
On the flip side, it is time to look at where the brand generic path has led India. Today, several branded generics companies in India continue to successfully compete in export markets around the world. Before blatantly dismissing branded generics, it is important to ask— with thousands of generic drug makers, how does one make a distinction based on quality? Maybe it's time to rethink.
The author is the founder of Patient Safety and Access Initiative of India Foundation
For ThePrint's smart analysis of how the rest of the media is doing its job, no holds barred, go to PluggedIn