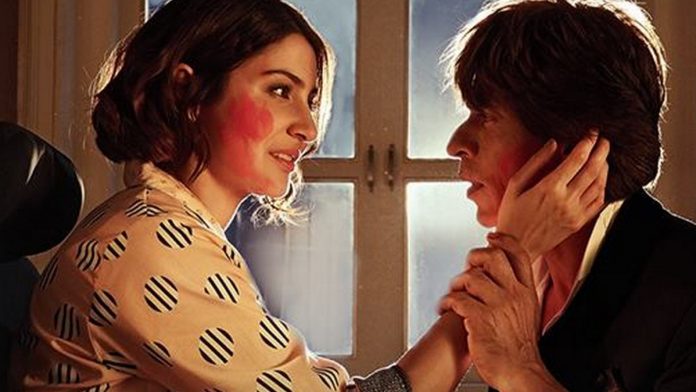 Text Size:
But the real star of Zero is the supporting cast.
In a year when big Bollywood productions tanked at the box office, the question India wants to know is: Can the Khans still deliver? Anand L. Rai's Zero was the last hope to re-establish Khans as the crowd-pullers. The answer is yes they can bring in the crowds, but can't sustain them. Shah Rukh Khan-starrer Zero is no exception.
The claps and whistles from my fellow audience after the introductory shot, where SRK is mimicking a cowboy in the bylanes of Meerut, assured me that the Khan magic is alive. But the whistling stopped soon after. The subsequent silence and the yawns told me that people are no longer buying his outstretched arm pose from the mustard fields of DDLJ.
Zero tries to marry disability, romance and space research, and the poles-apart subjects do make for an interesting concept, but Rai fails to deliver.
---
Also read: Why I would have walked out of Shah Rukh Khan's film Zero within minutes
---
Casting A-listers and then throwing in some famous names as special appearances have become the norm for big production houses; the only thing they forget to add is a plot. The film makes little sense and one is just gnashing one's teeth as the same old story of a boy falling in love with a good girl plays out in 2018.
SRK here plays an unabashedly-rude, vertically-challenged 39-year-old Bauua Singh, who uses his condition as a reason to abuse, throw notes at people at public places, and create ruckus on the road. Bauua is a romantic opportunist, and doesn't mind doing 'window shopping' for girls. In the year of #MeToo and consent, seeing SRK play a rogue who doesn't understand consent is annoying and disappointing.
The movie, in fact, spends little time in showing the real social and cultural problems a vertically-challenged man faces.
Anushka Sharma's Aafia Yusufzai Bhinder is a wheelchair-bound pioneering space researcher with cerebral palsy. She puts up a decent show but her performance is a far cry from Kalki Koechlin's Laila in Margarita with a Straw. She gets her lines and gets to make a point or two about drinking Vodka, but is never allowed to show her anger. Not even when Bauua leaves her in the middle of their wedding for his screen fantasy Babita Kumari (Katrina Kaif). As is usual in Bollywood, every bad boy behaviour is forgiven in the name of love.
Kaif as Babita Kumari, a heartbroken actor with an alcohol problem, shows spunk – she arrives at a public event in knickers and with a bottle. She is likeable and interesting in her 'I couldn't care less' attitude.
---
Also read: Not just Air India, Shah Rukh Khan is de facto cheerleader of lost causes
---
The movie spirals into a monumental mess in the second half as it runs out of plot fuel. Unwanted pregnancy, heartbreak, wedding, rocket launch and a space training programme are just too many ingredients that spoil this big-budget broth.
The movie drags and you stick around just for the sake of it. Even a Salman Khan and SRK dance-off fails to save it. The special appearances by Sridevi, Juhi Chawla, Rani Mukerji, Kajol, Alia Bhatt and Deepika Padukone do manage to keep the audience awake.
But the real star of Zero is the supporting cast. Mohammed Zeeshan Ayyub's blind-in-one-eye Guddu, Brijendra Kala as the matchmaker, and Sheeba Chaddha as Bauua's mother add the much-needed depth to the plot. They bring in that Meerut essence to this highly-stylised Bollywood romance.
Romance is SRK's trademark and he does it best in a dream-like song sequence, but that's about it. The special effects are juvenile and the space station hardly looks convincing.
---
Also read: Who is Bollywood's modern man? Vicky Kaushal, Rajkummar Rao & Ayushmann Khurrana show
---
Bollywood, for the longest time, has used dwarfs for tasteless comic relief till Kamal Haasan-starrer Appu Raja (1989) showed they can be central characters too.
Zero glamourises the character so much that you just don't feel for him. It's almost like the scriptwriter does not want you to forget that you are watching SRK, and not Bauua Singh. This forces one to think whether our stars will ever be able to step out of their stardom to play a character on screen, or if they will continue to exploit the nostalgia value.
Read Global Pulse for a sampler of the big international stories, and why they matter.