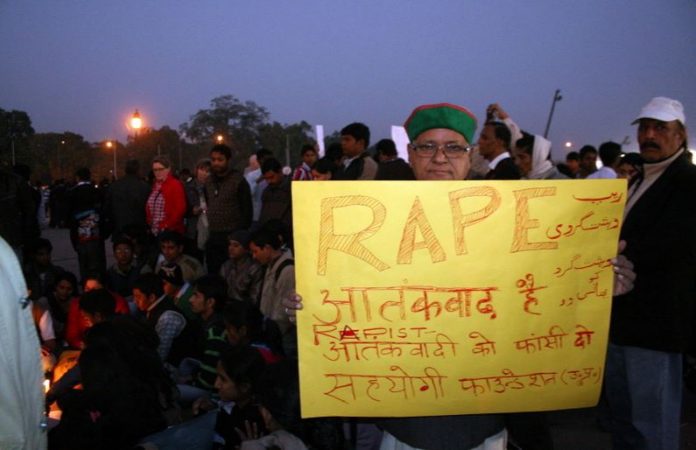 Text Size:
With no victim support and protection systems in place, the field is open for the accused to threaten, intimidate, and pressurize the victim to retract.
There is undoubtedly an urgent need for us as a society and government to respond to sexual violence against children. But the cabinet hastily approved an ordinance to introduce the death penalty for penetrative sexual assault of children below 12 years despite there being no evidence about its deterrent effect.
Not only is death penalty a reactive and disproportionate response to child rape, its introduction is violative of international human rights laws standards, which encourage states to progressively abolish the death penalty.
More importantly, the death penalty will make it much more difficult for children to come forward and disclose sexual abuse. According to 'Crime in India' 2016 data published by National Crime Records Bureau, 94.6 per cent of offenders under rape/penetrative sexual assault under the POCSO Act, were known to the victims.
Empirical studies by the Centre for the Child and the Law, NLSIU Bengaluru, have revealed that a high percentage of children turned hostile when the accused was the child's father or step-father, brother, or related to the child. Consequently, the conviction in these types of cases was also exceedingly low. Death penalty will undoubtedly place children at risk of life and complicate their participating in the criminal justice system.
If someone has to hang, it should be the criminal justice system whose brutalities towards child victims have been eclipsed entirely in this clamour for the death penalty. The compliance with child-friendly procedures prescribed under the POCSO Act is fairly poor. Children continue to face harsh questioning by defence lawyers and are routinely exposed to their perpetrators while waiting to depose. With no victim support and protection systems in place, the field is open for the accused to threaten, intimidate, and pressure the victim to retract.
Even when children testify, they are not believed by courts if they do not exhibit "ideal victim" behaviour.
A special court in Maharashtra acquitted a 22-year-old man accused of committing penetrative sexual assault against a 7-year-old boy because the victim admitted that he went to play with his friends after telling his grandmother about the incident, among other reasons. It felt the boy "should not have stayed cool and calm and gone to play with his friends if he had suffered bleeding due to forced carnal intercourse". The judge also observed that "it is quite improbable to perform carnal intercourse against a child of 7 years single handedly".
The special courts designated under the POCSO Act are not exclusive and neither are the special public prosecutors. Investigation lapses are routine in these cases and the quality of prosecution also contributes to acquittals. The system is so overburdened that it cannot deliver justice in a timely manner or take into account the needs of a child victim. With a conviction rate of 29.6 per cent and pendency of 89 per cent, justice eludes majority of the children who summon the courage to report sexual abuse. For a system that has been around for centuries, isn't it exigent that these deeply entrenched flaws be rectified?
It is also time to hang our beliefs, practices, and attitudes that perpetuate gender discrimination, and unhealthy stereotypes about masculinity and sexual expression. It is time to accept that perpetrators of sexual violence against children are a product of our own society and by calling them monsters, our culpability cannot diminish.
Swagata Raha is a legal researcher who has studied the working of special courts under POCSO in Delhi, Assam and Maharasthra while working ith the Centre for Child and the Law, NLSIU, Bangalore.
Also read: Child rape will now be treated as a criminal act that meets the test of 'rarest of rare'
Get the PrintEssential to make sense of the day's key developments