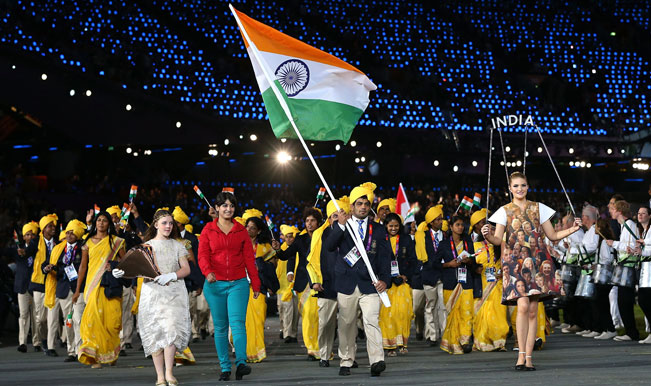 Text Size:
China went from winning 16 gold medals in 1992 to 48 in 2008, and Great Britain went from five in 1992 to 29 in 2012. India must take inspiration from China and Great Britain.
As the curtains fall on the 2018 Commonwealth Games and Winter Olympics, we now turn our attention to Tokyo 2020 Summer Olympics. Will India repeat its historic CWG performance at the upcoming Olympics? At the PyeongChang Winter Olympics, there were only two Indian athletes. At Tokyo, India's contingent is expected to be over 100 athletes. But how will India fare?
Over the last four Olympics, India has increased its medal count from zero in 1992 to six in the 2012 games (albeit only two in 2016). Considering India's population, the total medal count is woefully low.
The Impact Analytics team analysed how India should prepare for the 2024 and 2028 Olympics to maximise its success. We have used data to develop a roadmap for the success of the Indian contingent in the next editions of Olympics.
Countries with most medals
Across editions of Olympics, five-six countries win more than 50 per cent of the medals. The best-performing countries in athletics are the US, Russia, Kenya, Jamaica, Ethiopia and Great Britain [Figure 1], while those in swimming are the US, Australia, Japan, China, and Russia [Figure 2].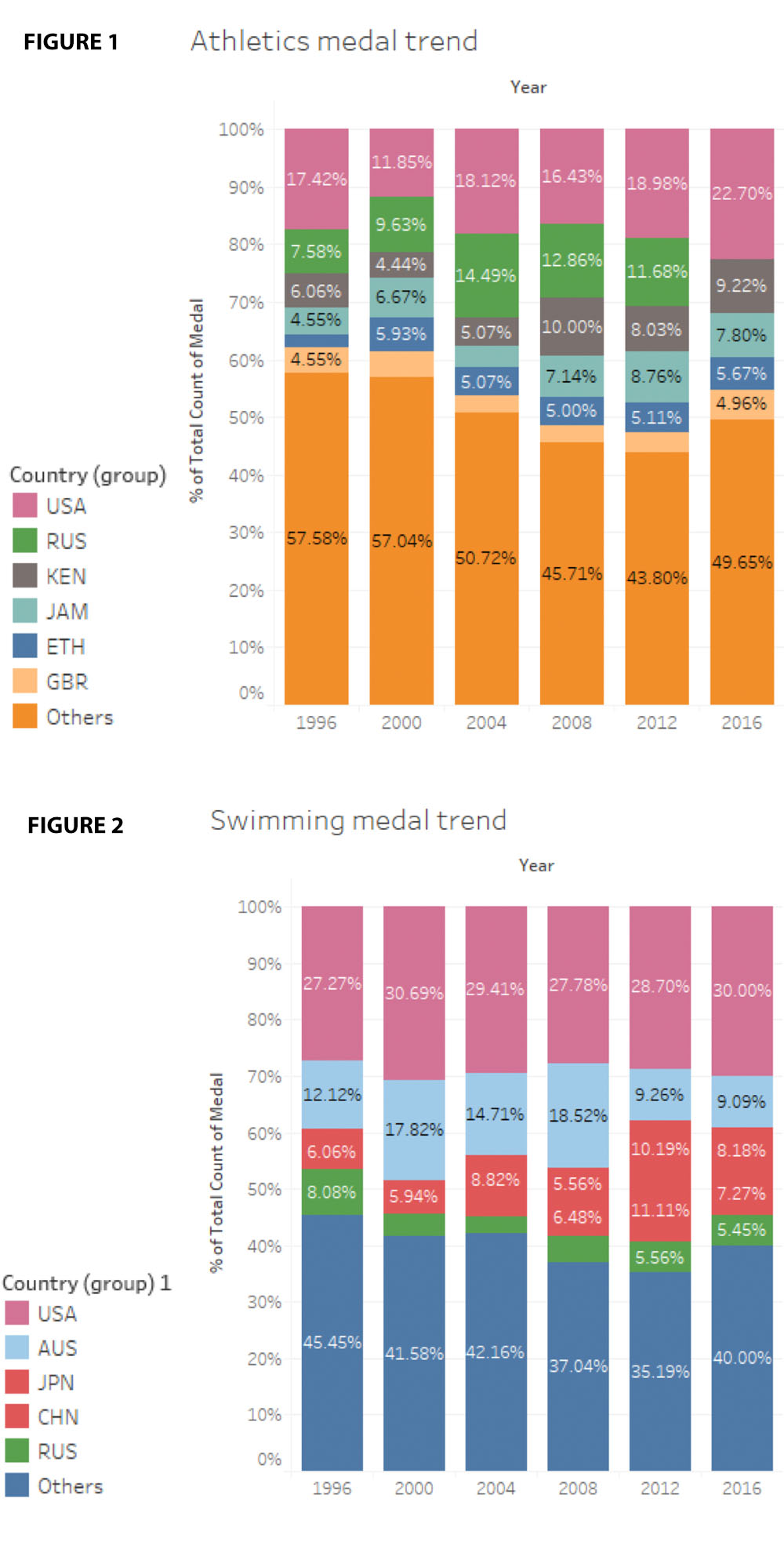 It is interesting to note that there are six sports (athletics, swimming, cycling, gymnastics, wrestling, and canoeing), which account for 50 per cent of medals at stake. Additionally, the top five sports for men are – athletics, swimming, wrestling, canoeing, and boxing, and for women are – athletics, swimming, cycling, gymnastics, and judo [Figure 3].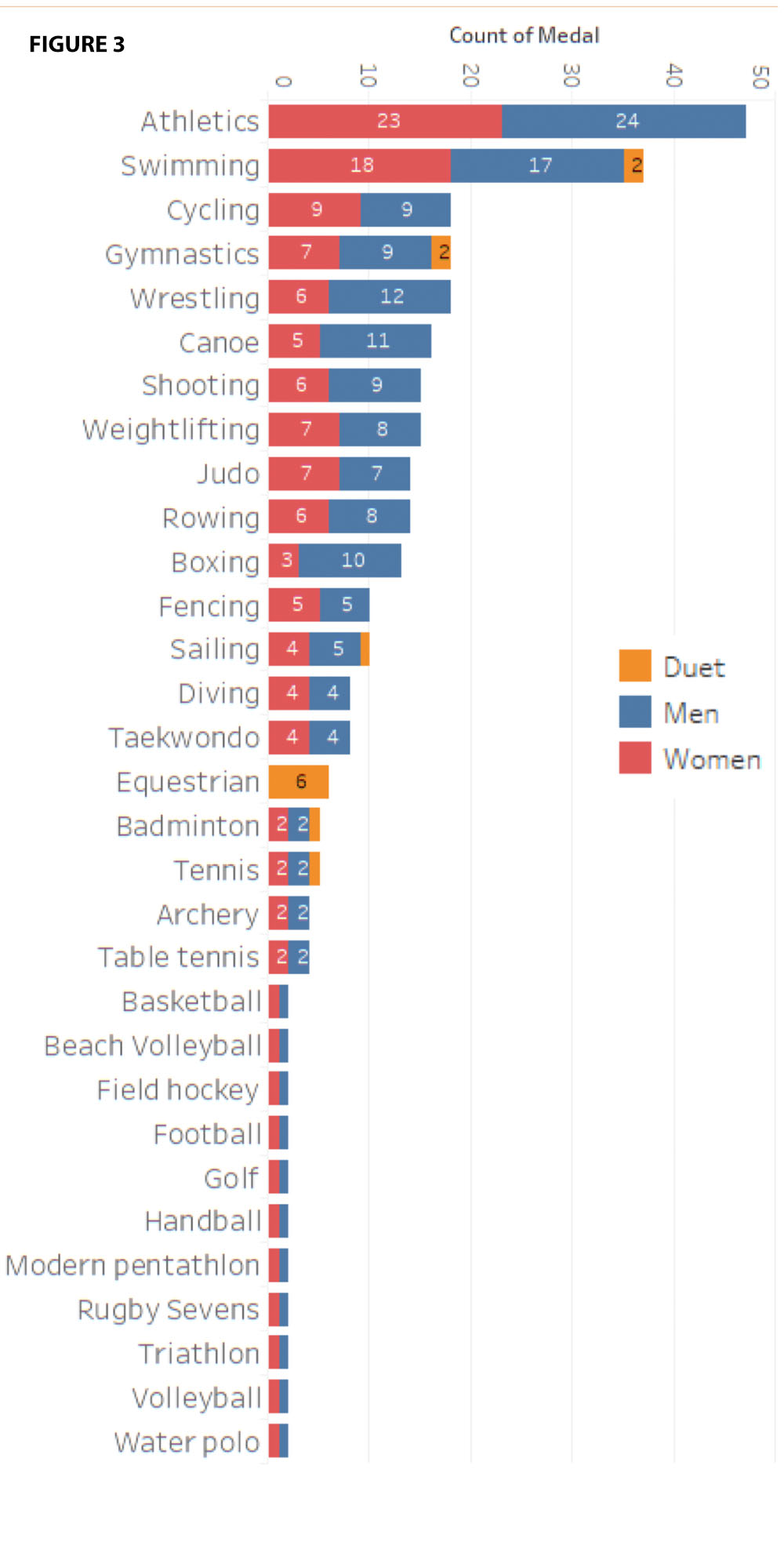 The best-performing countries concentrated their resources on 'focus sports' that enabled them to bag more than 50 per cent of their medals:
US: athletics, swimming and gymnastics yield > 65 per cent medals [Figure 4]
China: diving, gymnastics, shooting, weightlifting and Swimming yield > 50 per cent medals [Figure 5]
Russia: athletics, gymnastics, wrestling, shooting and swimming yield > 50 per cent medals
Great Britain: cycling, athletics, rowing, sailing and swimming yield > 50 per cent medals
Our team analysed a few 'focus sports' that could help India dominate the Olympics in future. After complete qualitative and quantitative analysis, we concluded that shooting, wrestling, badminton and athletics (track) should be the focus for 2020 Olympics.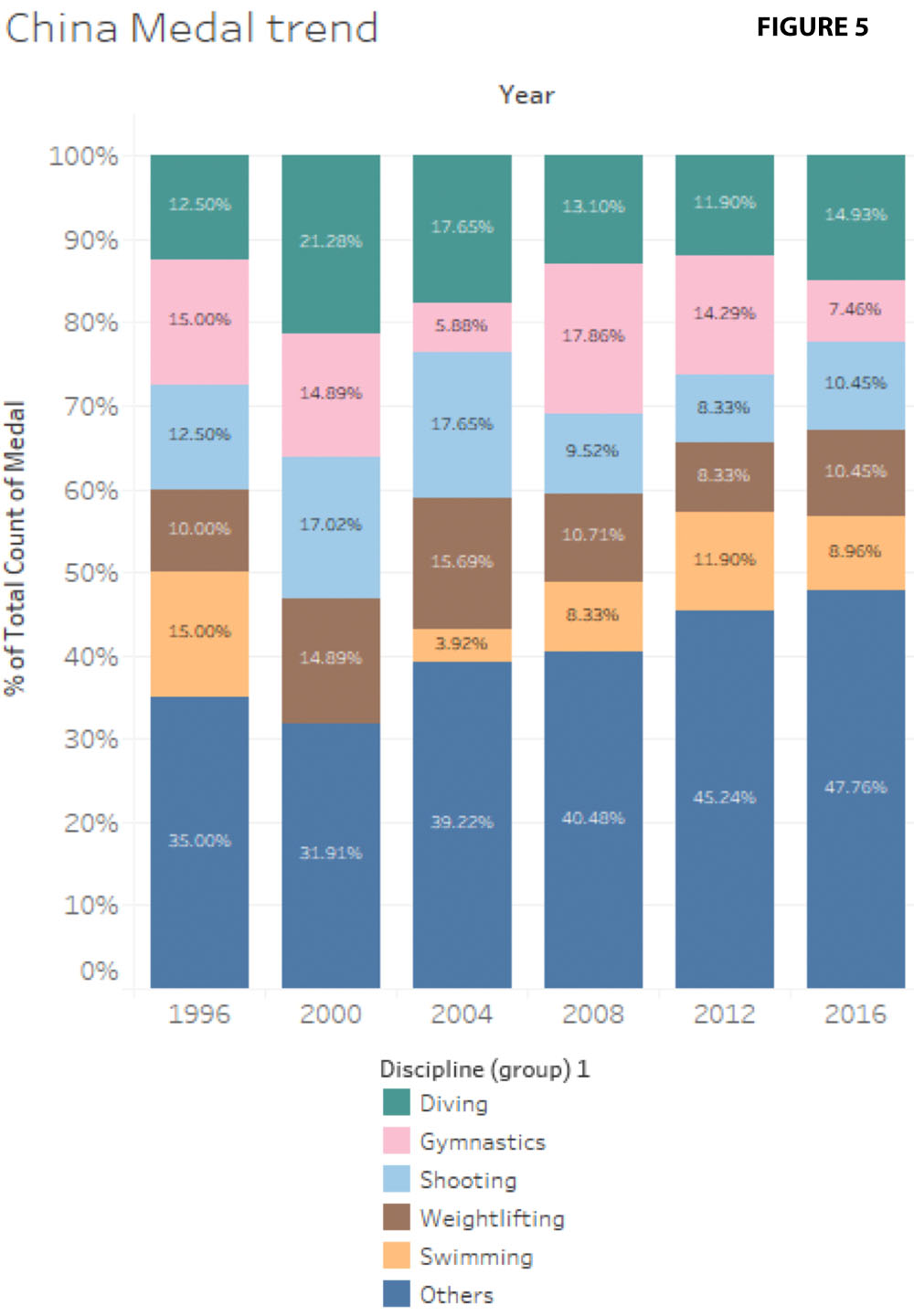 India's athletes have kicked it up a notch
Here are some intriguing data points that show Indian athletes' improving performance at the Olympics:
Indian contingent size has increased from 43 in 1996 to 117 in 2016. Increasing contingent size is synonymous with more qualifying sportspersons from the sub-continent.
From 33 events across 13 sports in 1996 [Figure 6], India has progressed to participating in 84 events across 15 sports disciplines in 2016 (highest for India). Women are giving a tough competition to their male counterparts too. In fact, women's participation has increased from two sports in 1996 to 12 in 2016 – in line with the global trend. Women in wrestling, golf and gymnastics are the latest additions.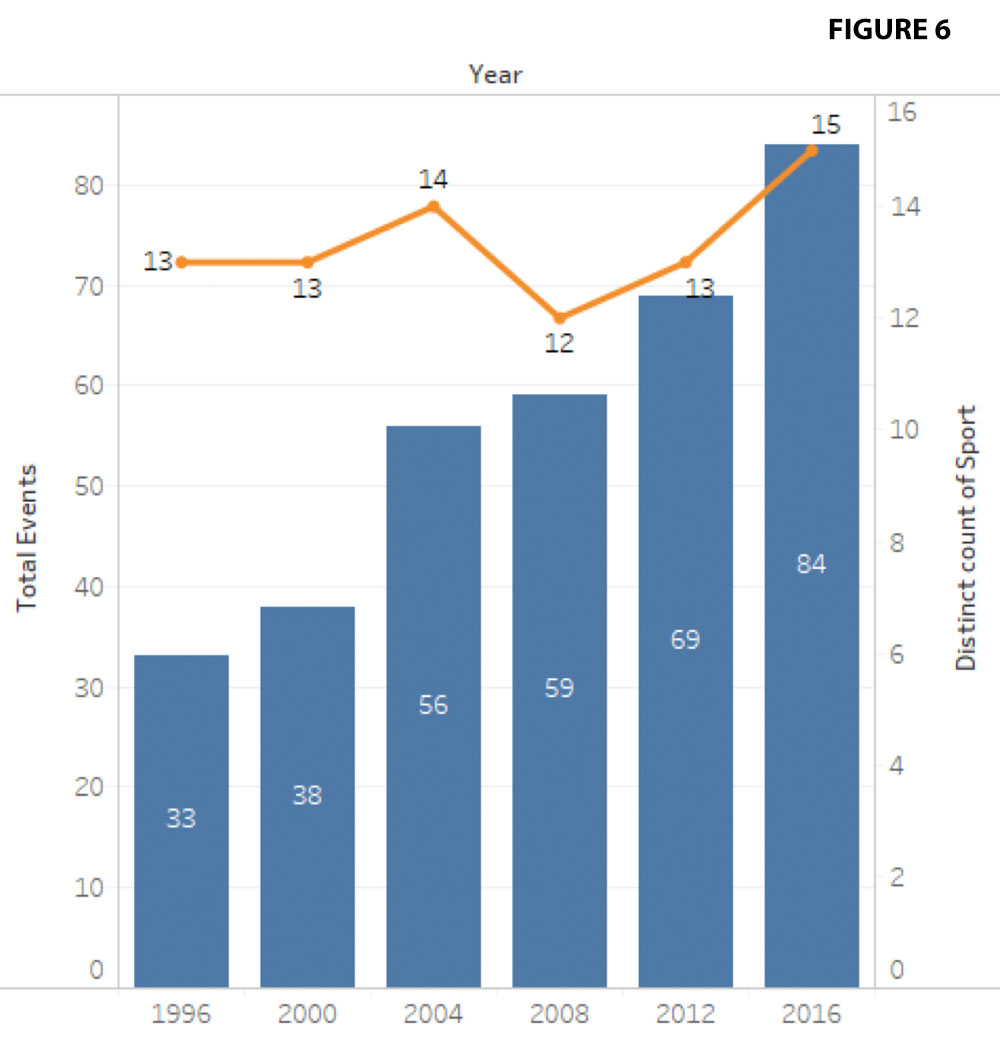 3. Women finishing with medals or in top four positions has increased with Rio being the best so far [Figure 7]. Number of women participants finishing in last eight and 16 has also increased over the years.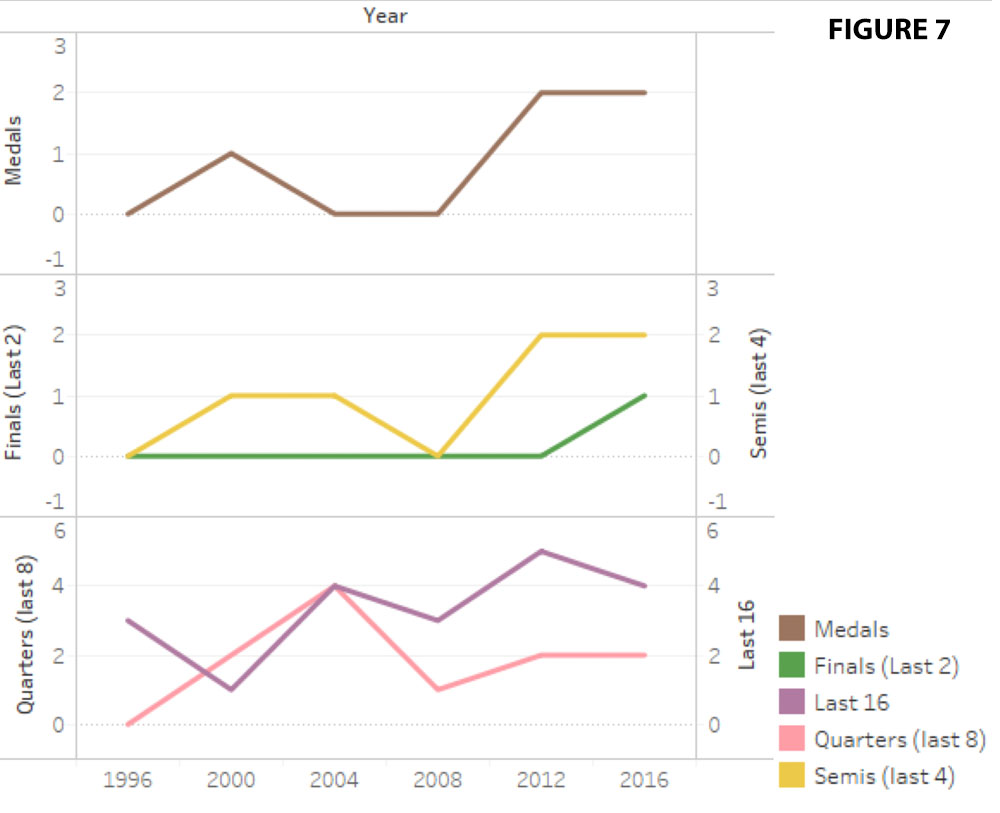 Best of 'two' worlds
Detailed analysis by Impact Analytics revealed how China went from winning 16 gold medals in 1992 to 48 in 2008 and Great Britain advanced from five gold medals in 1992 to 29 in 2012.
In China, strong talent identification models were developed wherein children were made to focus on only ONE sport throughout their formative years (8-13 years). Great Britain adopted a merit-based budget allocation to sports, where the budget would increase/decrease if targets were met/missed by the respective sporting teams. These strategies helped China win the highest number of gold medals in 2008 (outranked the US) and Great Britain catapulted from 36th to 2nd rank in 1996 and 2016 respectively.
India must take inspiration from China and Great Britain, and these case studies show how comprehensive data sets along with research and planning can help India make a mark in Olympics.
Recommendations for bagging medals
Impact Analytics has compiled a few ways in which we can do better in the upcoming editions of Olympics:
Focused Olympics training facilities – Establish more non-profit organisations like the Olympics Gold Quest set up by Geet Sethi and Prakash Padukone. This organisation was built with a vision to provide holistic support to Olympic athletes.
Make sports a viable career option for athletes – Most of the top performers in the national games in China are on government payroll and are paid to train/play sports at various competitions. A balanced approach that employs players for non-sport government jobs (with financial aid) and allows them to train properly will encourage greater participation.
Grass-root level scouting and talent identification – Centralise scouting efforts among young children, nurture, and provide them with proper infrastructure, facilities, equipment. Coupled with employment opportunities from government and other institutions, this can create a positive environment for the players to push for greatness.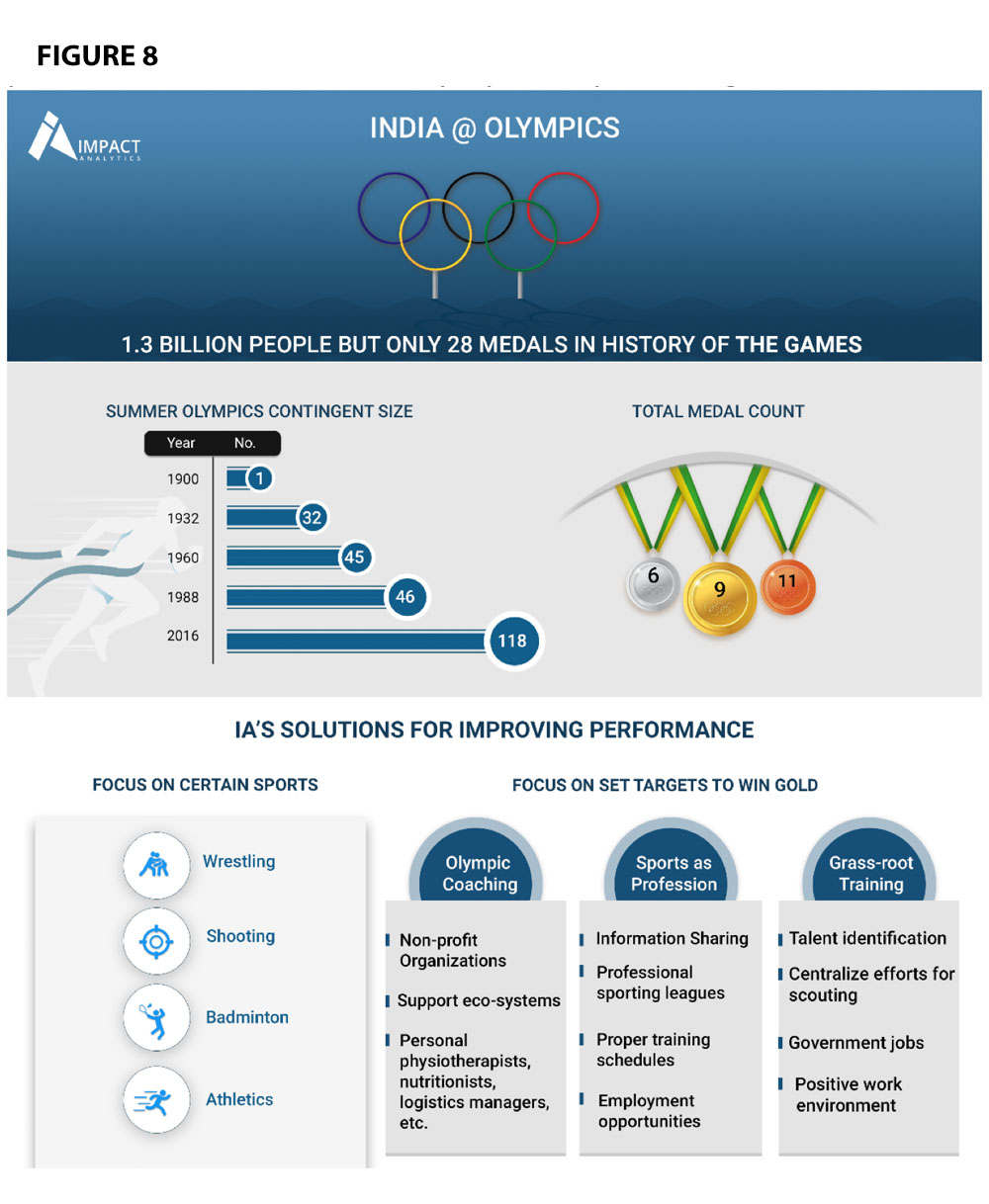 The NITI Aayog is hopeful, and thinks India will take the Olympics gold medal tally to 50 in 2024. The committee has a two-segment, 20-point action plan, where the first part includes short-term measures and the second part includes steps to be taken in the next 15 years.
Impact Analytics believes that optimum analysis and implementation of the right set of solutions will provide the impetus our nation needs to gain glory in the international playing arena.
(Prashant Agrawal is CEO, Impact Analytics. Sulabh Jain is managing director, Impact Analytics.)
Get the PrintEssential to make sense of the day's key developments.