The selected cartoons appeared first in other publications, either in print or online, or on social media, and are credited appropriately.
In today's featured cartoon, Sandeep Adhwaryu plays on the Christian hymn 'Abide With Me' being dropped from the Beating Retreat ceremony, and links it to the alleged apathy of VIPs towards the poor.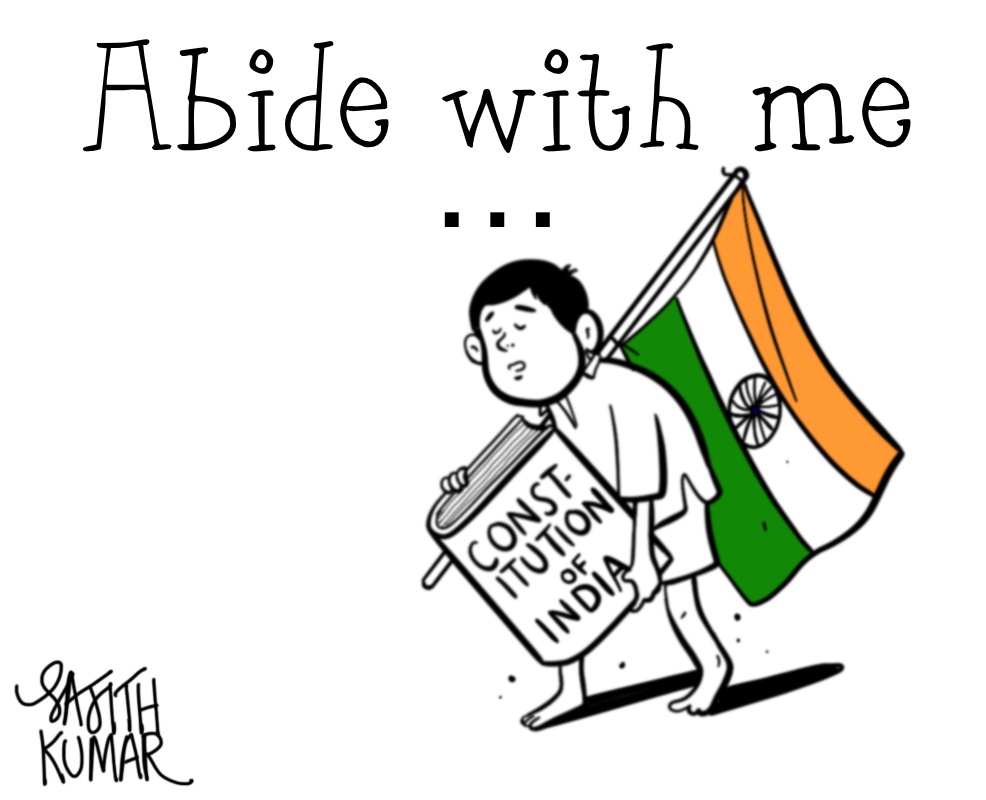 Sajith Kumar also illustrates on the Narendra Modi government's decision to drop 'Abide With Me', said to be Mahatma Gandhi's favourite hymn and a tune which had been part of the Beating Retreat ceremony since 1950. He reminds the reader that the fundamental principle of a working democracy is to abide with the Constitution.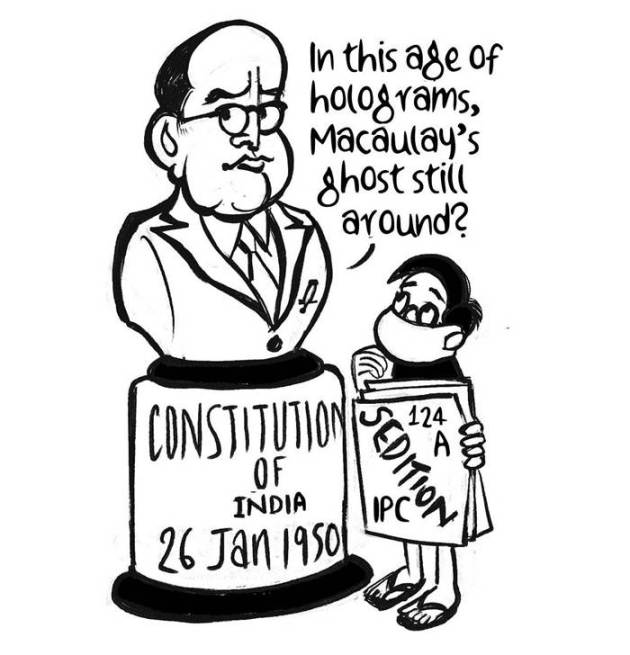 After PM Narendra Modi unveiled the hologram statue of Netaji Subhas Chandra Bose at India Gate as part of 'Azadi Ka Amrit Mahotsav' celebrations, E.P. Unny has Dr B.R. Ambedkar, the architect of the Constitution whose implementation is celebrated as Republic Day, pose a question: Why is Section 124A of the Indian Penal Code (IPC), the draconian sedition law drafted by Thomas Babington Macaulay in 1833 and included in the IPC in 1870, still in use?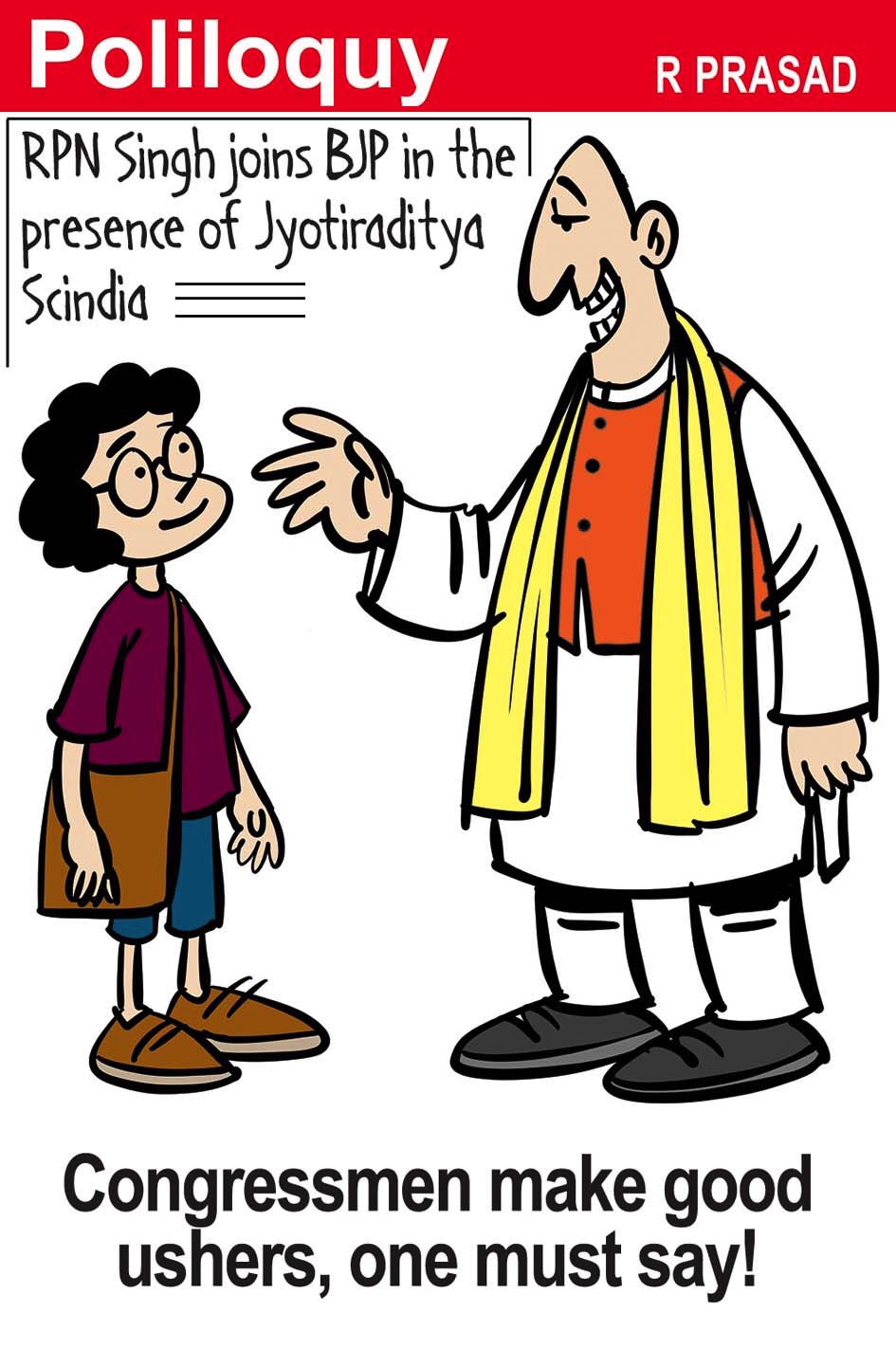 R. Prasad highlights an undiscovered trait of Congress leaders who jumped ship to join the BJP as Jyotiraditya Scindia welcomed R.P.N. Singh into the party Tuesday.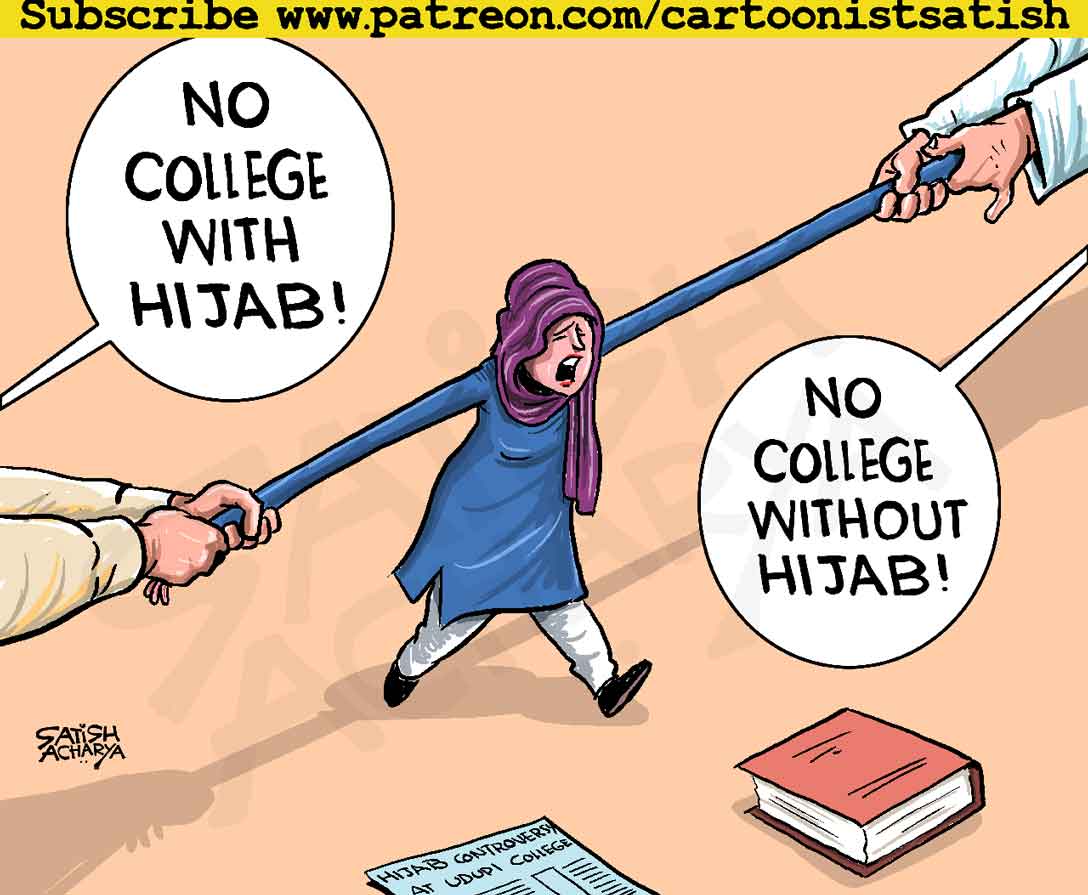 Satish Acharya illustrates the tug of war faced by the female Muslim students of Udupi Government College in Karnataka, as their families want them to wear the hijab (headscarf) and the college administration has disallowed students from doing so on campus.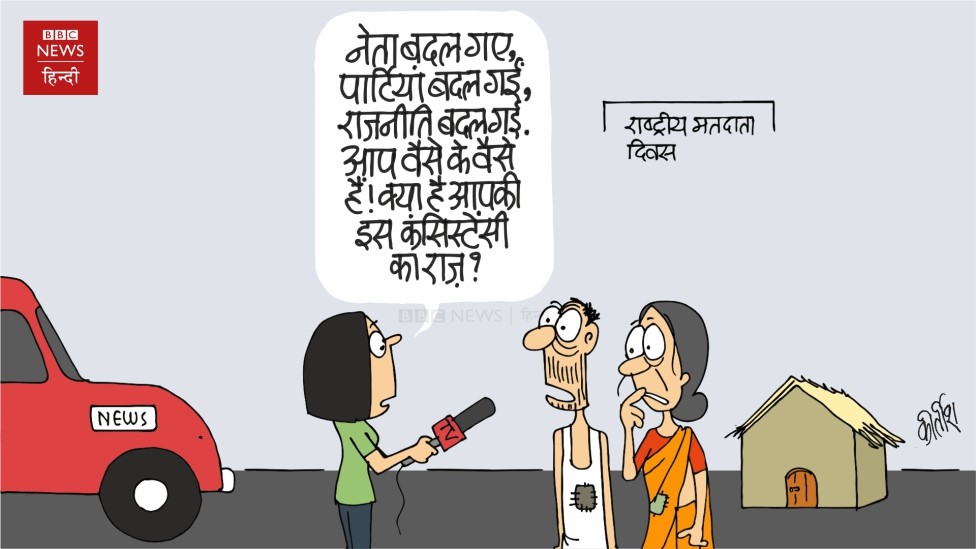 On National Voters' Day 2022 in India (on 25 January), a reporter quizzes the poor of the country on how they've maintained status quo despite the changes in governments over the years. The allusion is to the latest ICE360 Survey 2021, which finds that the annual income of the poorest 20 per cent of Indian households dropped 53 per cent in 2020-21 while the richest added 39 per cent to their existing wealth.