The selected cartoons appeared first in other publications, either in print or online, or on social media, and are credited appropriately.
In this week's 
featured cartoon
, Andy Davey takes a dig at UK Prime Minister Boris Johnson, suggesting all his big talk about COP26 may not be altogether sincere.
Reports of differences
between Johnson and COP26 president Alok Sharma are cited for additional context. The cartoon
on the right
is the "original idea" that "didn't make the grade" for publication in
The Telegraph
.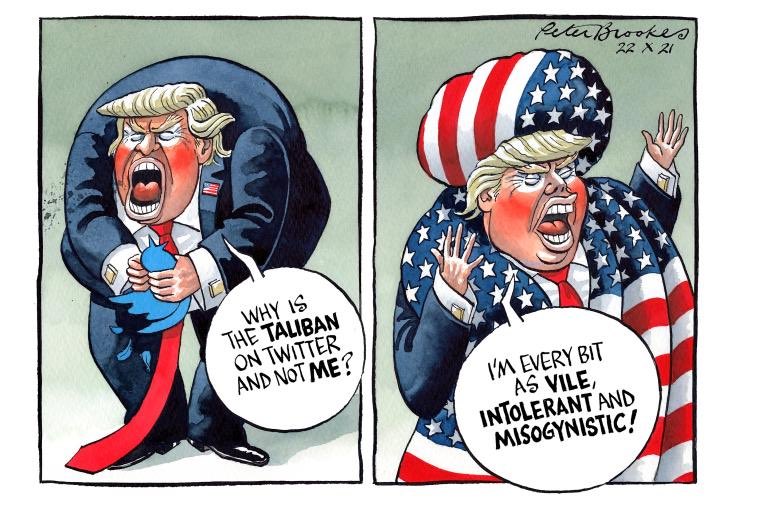 Peter Brookes on former US President Donald Trump's plans to launch his own social media app. As he announced the app, he complained that he had been barred from Twitter even though the Taliban continued to have a presence on the social media platform.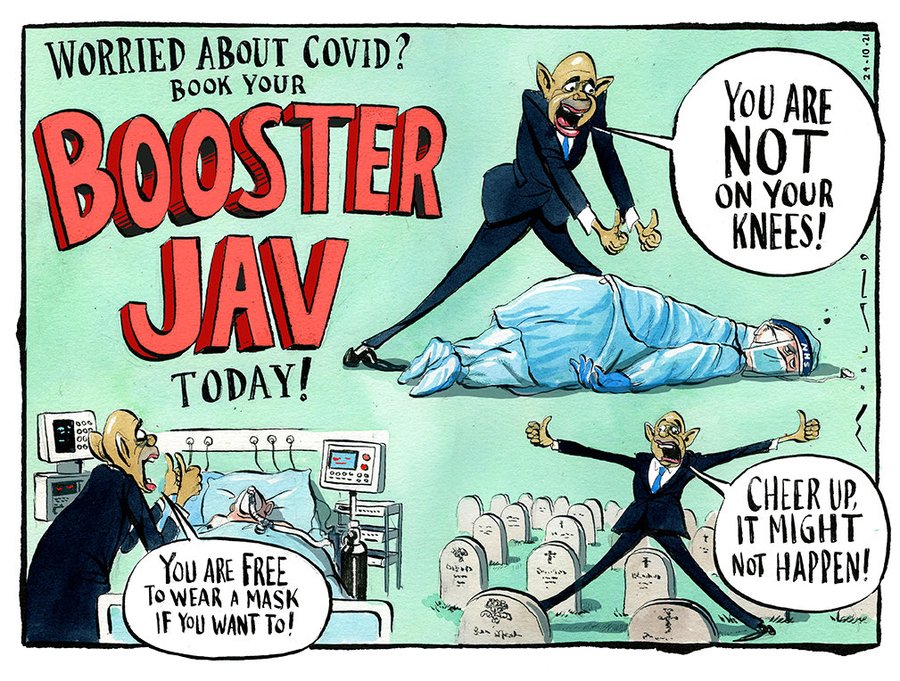 Morten Morland takes a potshot at UK Sajid Javid for putting off tougher rules despite a Covid surge.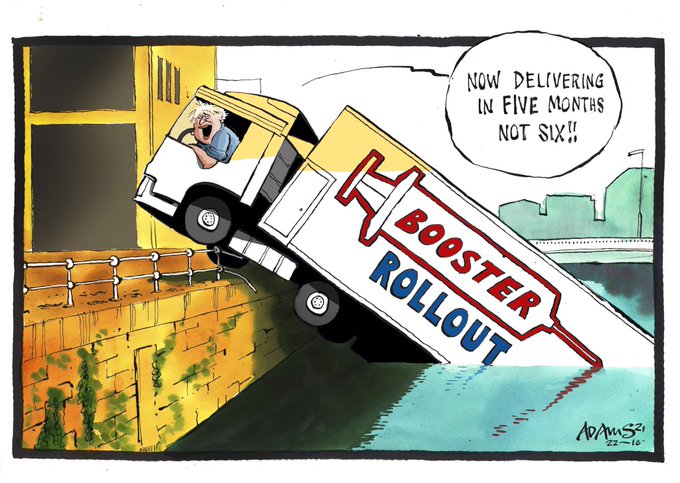 Christine Adams suggests the reported plans of the UK government to cut the interval between the second Covid shot and the booster dose may not be such a good idea. Inspiration is drawn from an incident this week where a truck partially plunged into a water body during a TV series shoot in the UK.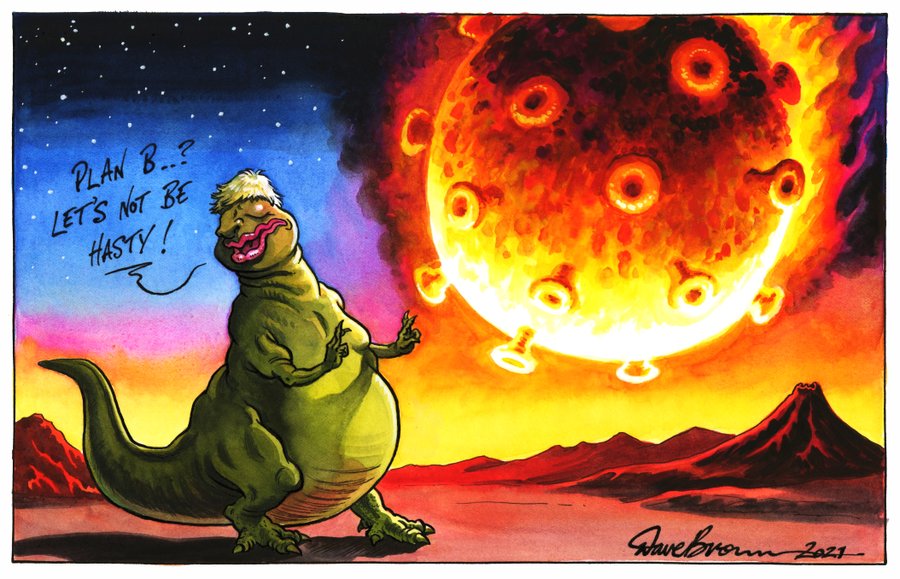 Dave Brown comments on the Boris Johnson administration's reluctance to roll out 'Plan B' — or tougher restrictions — in the UK despite a worrying Covid situation.