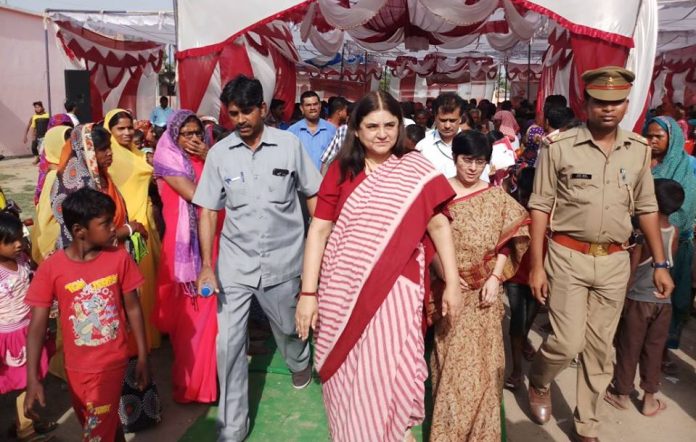 Text Size:
In her letter, Gandhi cites ThePrint report saying that a Kerala firm has been accused of skirting the ban on export of shark fins.
New Delhi: Union minister Maneka Gandhi has written a letter to the Directorate of Revenue Intelligence drawing its attention to an alleged shark finning scam in Kerala, a day after ThePrint reported that a firm in the southern state has been accused of skirting the central government's ban on export of shark fins.
Describing the actions of the companies, allegedly engaged in the export of shark fins as amounting to "an international smuggling racket", Gandhi has urged the DRI to "prevent these criminal actions".
Even though India prohibited the export of shark fins in 2015 and the ban was subsequently held by the high courts of Tamil Nadu and Kerala, "some export companies have exploited this sanction and continued to fish sharks for their fins, which are then sold as old stock," Gandhi has written.
"I have attached an article from ThePrint, which carries the details of the tactics resorted to by exporters of shark fin to evade the ban," the letter says.
ThePrint had reported Wednesday that a Kerala firm, Marine Finns, has been accused of using the Kerala High Court to get around the central government ban on the grisly practice of shark finning, which was imposed in 2015.
The practice typically involves cutting off their characteristic fin while the fish are alive and exporting it. While the company in question, Marine Finns, insists it fishes for the entire shark and the fins are only harvested as a byproduct, the Centre's ban extends to the export of shark fins altogether, irrespective of the method through which the stock is obtained — making its alleged activities illegal.
More often than not, after the fins are removed, sharks are discarded back into the ocean, rendering them incapable of swimming. As a result, the sharks sink to the bottom of the ocean and invariably die of suffocation, starvation, blood loss, or are eaten by other predators.
Get the PrintEssential to make sense of the day's key developments