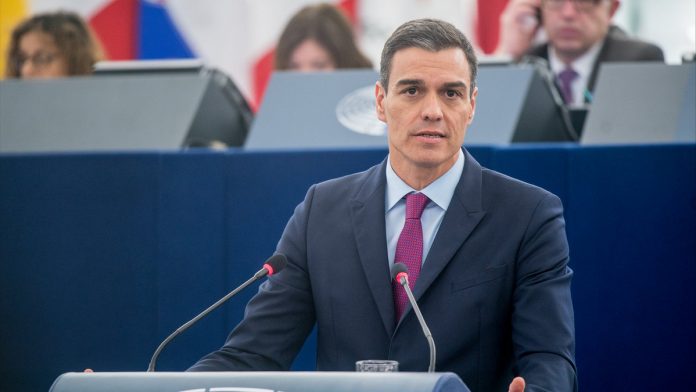 Text Size:
Far-right Vox Party emerges as player in Spanish politics
Spanish Prime Minister Pedro Sánchez's Socialist party emerged as the single largest party in the recently held general elections. The Socialists will now need the support of either the left-wing Podemos and some regional parties or the centre-right parties to form the government.
In the 350-seat parliament, the Socialists won 123 seats and Podemos won 42. The People's Party, which governed Spain until May 2018, has been reduced to 66 seats, from their previous tally of 137 seats.
Meanwhile, this is the first instance since the military dictatorship ended in 1970s, when a far-right party Vox would be entering the Parliament.
"We have sent a clear and powerful message from the people of Spain to Europe and the world that it is possible to beat reactionaries and authoritarianism and regression," said Sánchez after the results were declared.
Over 270 die counting votes by hand in Indonesia
More than 270 election workers have died due to fatigue-related illness, which was caused by the long working hours required in counting millions of electoral ballots by hand.
About seven million people were involved in conducting the elections on 17 April that saw nearly 193 million people vote on a single day.
Most of the election workers who died were not permanent officials and hired temporarily to help with the elections. The temporary staffers do not undergo any kind of medical examinations before starting work.
The Indonesia's election commission plans to provide a compensation of $2,500 to each of the deceased's families.
Protests in Hong Kong against China's extradition law
Thousands of people hit the streets in Hong Kong against a proposed law change, which would allow suspects in Hong Kong to be extradited to mainland China for trial.
Hong Kong has a separate legal system, which allows it a certain degree of autonomy. The protesters argued the proposed changes would erode some of Hong Kong's autonomy.
With approximately 22,000 protesters, this was the largest protest movement since the 2014 Umbrella Movement.
In other news:
Mozambique situation 'worse than thought': UN agency, BBC
Two US Navy warships sail through strategic Taiwan Strait, Reuters
Libyan forces push back against Haftar in house-to-house battles, Reuters
Get the PrintEssential to make sense of the day's key developments