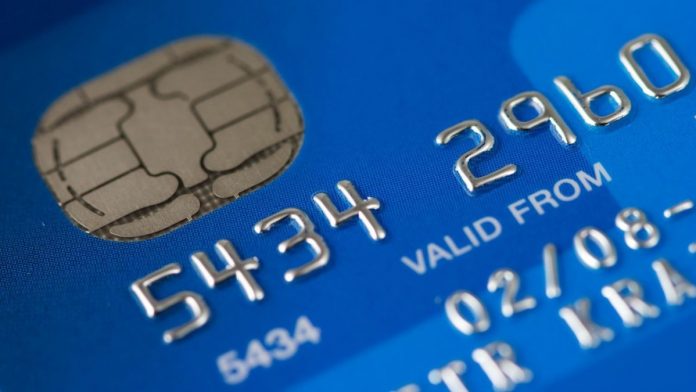 Text Size:
The RBI had set 31 December 2018, as the deadline for all banks to replace magnetic strip debit & credit cards with chip-based ones.
New Delhi: Most banks have missed the deadline to replace all credit and debit cards with the more secure, chip-equipped ones. Now, while the banks are hoping for an extension, it's the customers who are facing the problems.
The Reserve Bank of India (RBI) had set 31 December 2018, as the deadline for banks to issue all customers EMV (Europay, MasterCard and Visa)-chip-based cards, which help in dynamic authentication.
"Officially, the deadline is over, but the central bank has not issued any official communique on the extension of the deadline," a senior executive at a large private sector bank told The Print. "Banks are hopeful that more time will be given."
Named after the three organisations that developed it, EMV technology is believed to be the new global standard for safe card payments. Cards embedded with the chips generate fresh data at the time of each transaction, making them more secure against data theft and cloning.
The old cards store all your data in a static form on the magnetic strip, which makes copying easier.
Chip-enabled cards cost about three times those with a magnetic strip, a factor cited as one of the reasons for the delay in the technology's adoption.
There is no official estimate on the number of old cards still in circulation, but banking sources estimated their share at 35 per cent or higher. At present, there are over 95 crore debit cards and 3.7 crore credit cards in the Indian market.
While sources said that most old cards were still being accepted for transactions at the retail level, ATM and logistics management firms claimed that several customers with magnetic-strip cards had begun to face problems withdrawing cash.
Ram Mandal, who works at a supermarket store in Delhi, said he didn't even know that his card needed to be replaced.
"I have a magnetic strip-based Punjab National Bank debit card. The bank has not changed the card with any chip-based card," said Mandal. "At certain ATMs, my card gets rejected and it naturally creates problems. I had no clue that the card needs to be replaced."
M. Bhattacharya, a primary schoolteacher in Gurgaon, also said she had no idea that her card had to be changed.
"I have a debit card, which I am now being told will be made defunct. My bank, Bank of Baroda, did not even inform me that I need to change the card. There has been no initiative from the bank's side," said Bhattacharya.
Sources said while bigger banks such as the State Bank of India, ICICI Bank and HDFC had managed to complete a "large share" of replacements, mid-sized and smaller ones were lagging behind.
"At SBI Cards, customer security is paramount and we ensure that the most advanced safety features are introduced and implemented to prevent frauds associated with credit card usage," said Hardayal Prasad, managing director and chief executive officer of SBI Cards, a payment solutions provider.
"In line with RBI guidelines, our entire portfolio has been converted to chip and pin technology," he added.
---
Also read: Smartphones are the new credit cards as digital payments give cash a run for its money
---
'Cost & accessibility'
"Barring a few, most banks, especially the public sector ones, have not managed to complete the exercise of migration to new cards," said another executive with a large private sector bank.
"The main reasons are cost and accessibility," the executive added. "Many cards that customers hold are inactive and replacing inactive cards is even more arduous."
The spokesperson for payment gateway MasterCard said most banks were technically ready to issue the EMV chip cards.
"We believe EMV card migration will be beneficial to Indian cardholders as they make it nearly impossible for fraudsters to duplicate or clone the card since it creates dynamic data every time you make a transaction," the spokesperson added.
Meanwhile, banks have also initiated talks for a possible extension to the June 2019 deadline set by the RBI for a phased upgrade of ATMs with technology that safeguards against fraud.
The RBI had set the deadline in June 2018. More than 50 per cent of India's 2.2 lakh ATMs are yet to be upgraded.
A meeting on this issue is slated for sometime this month.
---
Also read: Mastercard & Visa among firms set to miss RBI deadline to store data in India
---
Read Global Pulse for a sampler of the big international stories, and why they matter.