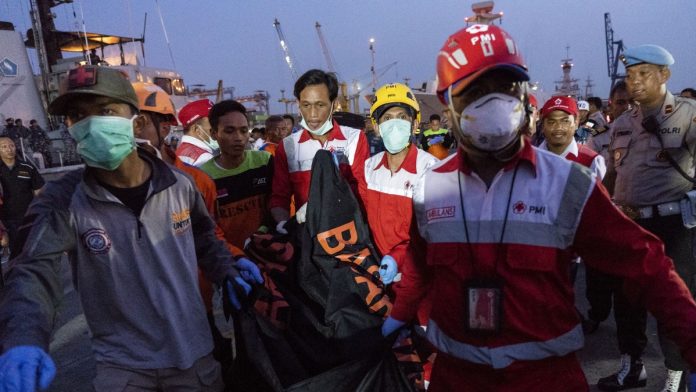 Text Size:
Lion Air claims that Boeing's report of the deadly plane crash in Indonesia on 29 October unfairly implicates the airline.
Jakarta: Lion Mentari Airlines' owner threatened to cancel $22 billion in aircraft orders from Boeing Co., saying the planemaker's response to an accident report for a recent deadly crash unfairly implicated his carrier.
"I feel betrayed," the Indonesian carrier's co-founder, Rusdi Kirana, said by telephone Wednesday. "I'm preparing documents to propose cancellations. Everything is still under consideration now."
The rupture between airline and planemaker is particularly striking since a Lion subsidiary was the launch customer for the Max, taking the model's initial delivery in May 2017. Lion is the third-largest buyer of the updated 737, behind Southwest Airlines and Flydubai. The carrier is slated to get seven of the jetliners next year, followed by 24 in 2020 and 35 the following year, said George Dimitroff, head of valuations for Flight Ascend Consultancy.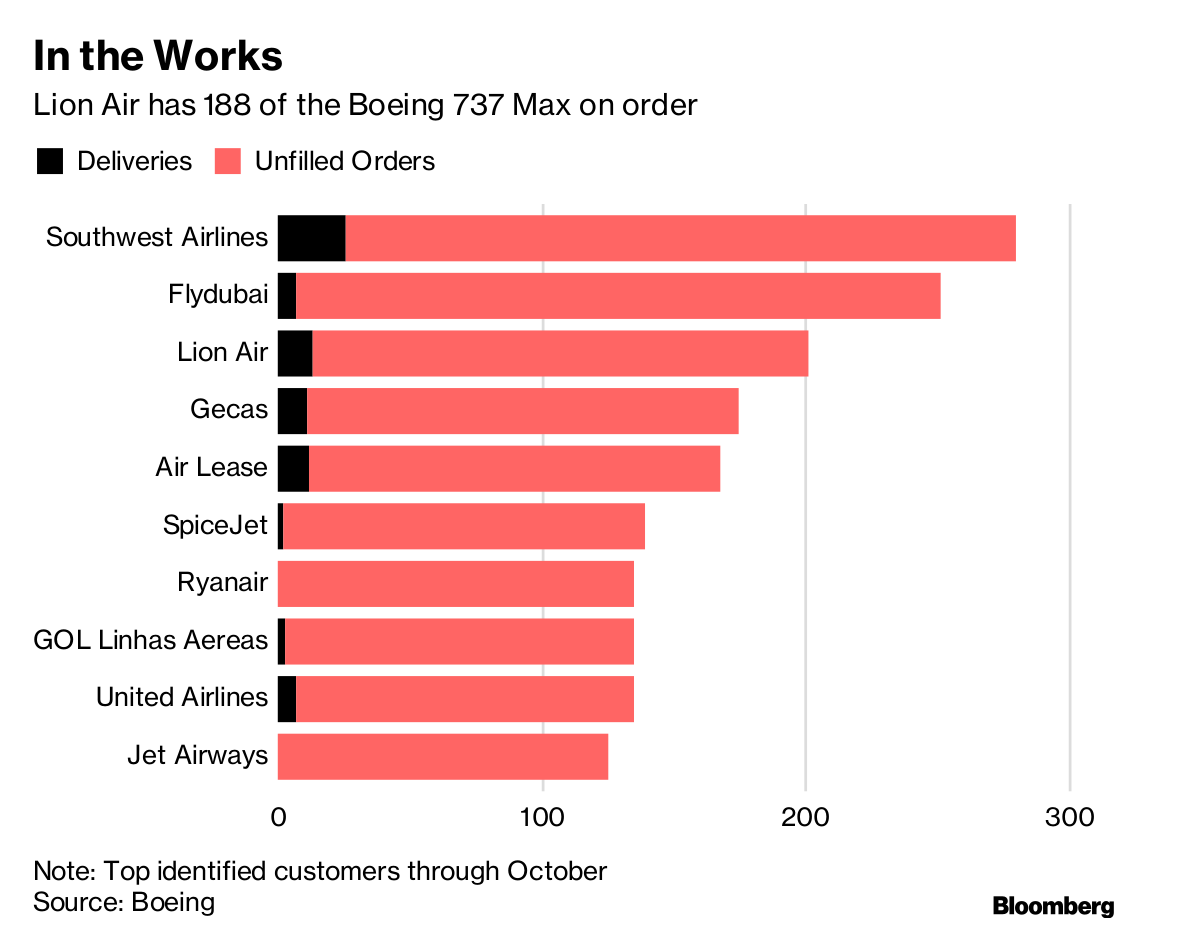 "Lion Air is a valued customer and we are supporting them through this difficult time," Boeing said in a statement. "Our hearts go out to everyone who has been impacted by this, and safety remains our number one priority. We are taking every measure to fully understand all aspects of this accident, and are working closely with the investigating team and all regulatory authorities involved."
Questions surrounding the crash of a two-month-old 737 Max have hovered over the Chicago-based manufacturer and weighed on its shares. The stock has declined 4.7 percent since the Oct. 29 accident, which killed all 189 people aboard. U.S. pilot unions have questioned why flight crews weren't alerted to new anti-stall software installed on Boeing's newest models of the 737, a single-aisle workhorse that is the company's biggest source of profit.
Crash Report
The preliminary report last month from Indonesia's transportation safety commission didn't specify the cause of the tragedy, but contrasted how pilots handled confusing anti-stall warnings on the final two flights and recommended that Lion Air improve its safety culture.
Boeing responded with a lengthy statement summarizing details of the plane's final flights and maintenance issues. The communique didn't mention the new system on the 737 Max, which was activated by erroneous data from a sensor and repeatedly tilted the plane's nose downward as pilots battled for control.
Meanwhile, India's Directorate General of Civil Aviation, the regulator, has asked Jet Airways (India) Ltd. and SpiceJet Ltd. to advise their pilots to land 737 Max planes in case of the jet showing or developing problems regarding the 'Maneuvering Characteristics Augmentation System' during a flight, a top official said on Thursday, asking not to be identified.Pilots must proceed to land at the nearest airport instead of attempting to complete the flight, the official said.
U.S. pilot unions have criticized Boeing for not mentioning the flight-control software, known as the MCAS in flight-crew manuals or training for the Max.
"Ethically, nobody should give their opinion to the preliminary report," said Kirana, who's also Indonesia's ambassador to Malaysia. "I'm one of their biggest buyers. Right now we are in a difficult situation. As a partner, they should have helped, not give a negative impression on us."
The airline's potential cancellation of Boeing orders was reported earlier by Reuters.
'Ambitious' Growth
Airlines can't unilaterally scrap aircraft purchase agreements, however. Boeing and Airbus SE typically won't agree to cancel orders or postpone deliveries without lengthy negotiations over the financial penalties for the buyer.
"We will deal with the consequences later, whatever they are," Kirana said.
The public critique may strengthen Kirana's hand in future talks if Lion Air decides to trim an order book that is among the aviation industry's largest. The fast-growing carrier has 368 undelivered aircraft on order from Boeing and Airbus, more than triple the fleet of 117 jetliners that it operates.
"This is something to watch," JPMorgan Chase & Co. analyst Seth Seifman said in a note to clients Wednesday. "But it is far from clear Lion will follow through, and its growth plans had always looked ambitious. More important to us is that global airlines continue taking delivery" of Max planes.
Order Book
Lion Air has 188 pending orders for the 737 Max, two for the stretched 737-900ER and 178 orders for Airbus A320neo family models. The company operates in one of the toughest air-travel markets on the globe, where airline profits have been pressured by a glut of capacity, said George Ferguson, an analyst with Bloomberg Intelligence.
"If you're Lion Air, this is a great opportunity to maybe right-size an order book that you got a little aggressive on," Ferguson said.
So far, the controversy over the accident doesn't seem to have dimmed perceptions of the Max, said Dimitroff of Flight Ascend Consultancy, which tracks aircraft sales and leasing activity. But finding other airlines to step into Lion's delivery slots could create headaches for Boeing.
"While the 2019 seven might be manageable, the order stream after that could be quite challenging to remarket," Dimitroff said by email.-Bloomberg
Get the PrintEssential to make sense of the day's key developments