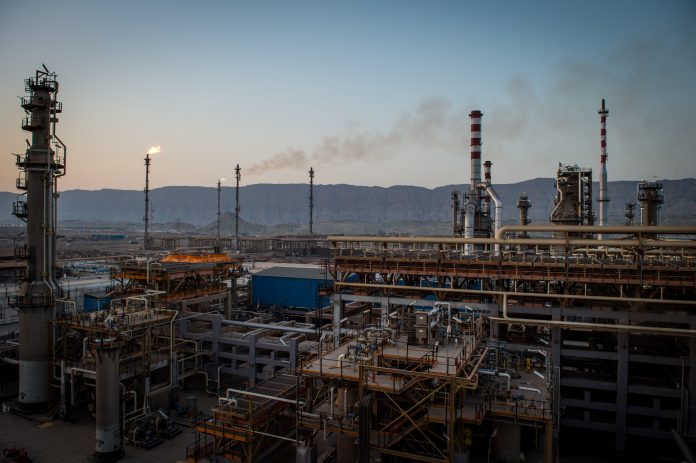 Text Size:
New Delhi: The United States has decided it will not renew the waivers it had granted to eight countries, including India, to buy oil from Iran. However, New Delhi, which sees Tehran as one of its key strategic partners, might not halt the imports completely because of its investment in Iran's Chabahar port, which allows India to access land-locked Afghanistan and Central Asia.
While the US' decision was not sudden — such a move by the Trump administration was expected — India is believed to the studying the implications of the decision, official sources said.
An official who refused to be identified told ThePrint that India will not be stopping procuring oil from Tehran completely as the stakes are "very high". India needs Iran for connectivity, the official said.
What the US said 
The US, in November, had granted waivers, also called Significant Reduction Exceptions (SREs), to eight countries — China, India, Japan, South Korea, Italy, Greece, Taiwan and Turkey. The current SREs are valid till 2 May.
But now, it has said there will be no more SREs, and that it will help the countries transition to other oil producers such as Saudi Arabia, the UAE and the US itself.
"Today, we are announcing the United States will not issue any additional Significant Reduction Exceptions to existing importers of Iranian oil… We have had extensive and productive discussions with Saudi Arabia, the United Arab Emirates, and other major producers to ease this transition and ensure sufficient supply," US Secretary of State Michael Pompeo said.
"This, in addition to increasing US production, underscores our confidence that energy markets will remain well supplied."
According to a statement issued by the US Department of State, "the President's decision to eliminate all SREs follows the designation of the Islamic Revolutionary Guard Corps as a Foreign Terrorist Organization, demonstrating the United States commitment to disrupting Iran's terror network and changing the regime's malign behavior".
Iran's relationship with India 
Iran is a key ally of New Delhi in terms of connectivity — it acts as a gateway to the Central Asian markets. India is also involved in the developing Iran's Chabahar Port at a cost of $500 million, which will give New Delhi an alternative route to landlocked Afghanistan and other parts of Central Asia.
The Chabahar Port is seen as India's answer to Pakistan's Gwadar Port and the increasing Chinese presence in that region.
However, over the years, India has reduced its oil imports from Iran significantly. India's crude oil imports from Iran fell by 50 per cent to 1.13 million tonnes (MT) in February 2019, compared to 2.27 MT a year ago, according to the Directorate General of Commercial Intelligence and Statistics (DGCIS).
Narendra Taneja, an oil and gas expert, said: "Our oil imports from Iran have come down significantly. There are alternatives available in Saudi Arabia, Iraq, Africa, US and Latin America."
Taneja, who is also a BJP spokesperson, added that India may not completely stop buying Iranian oil as Tehran is a key strategic partner. He said a complete ban by the US would lead to a surge in prices.
---
Also read: US pressure forces Reliance to cap its oil purchases from Venezuela
---
Get the PrintEssential to make sense of the day's key developments