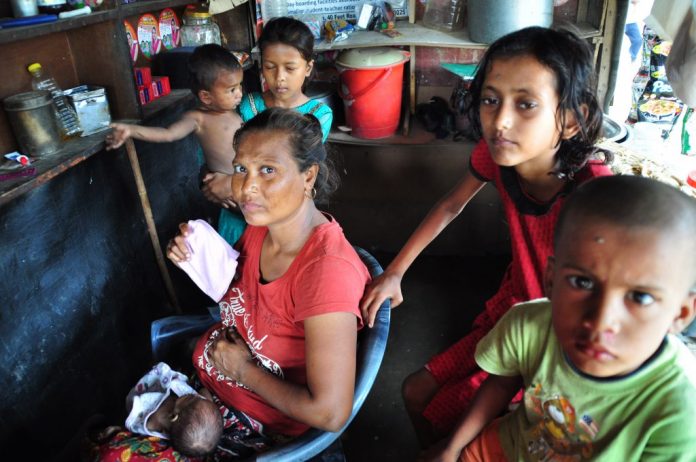 Text Size:
New Delhi: Bangladesh Foreign Minister A.K. Abdul Momen has urged Prime Minister Narendra Modi to assist them in repatriating the Rohingya refugees back to Myanmar even as the country sealed-off its border to stop the refugee influx.
Momen, who has chosen India as his first foreign destination since his Awami League government came to power in Bangladesh in December last year after a landslide victory, said he expects India's support for early repatriation of the Rohingya refugees.
"While thanking Prime Minister Modi for India's humanitarian assistance to Rohingyas, Bangladesh Foreign Minister requested India's support for early repatriation of the Rohingyas to Rakhine State of Myanmar. Prime Minister Modi reiterated that India is always with Bangladesh and assured of India's cooperation in this regard," said a statement issued by the Bangladesh High Commission after the meeting Thursday.
At present, there are about 700,000 Rohingya refugees — a primarily Muslim-minority Naypyidaw refuses to recognise as citizens — residing in Bangladesh that opened up its border in 2017 with Myanmar owing to a brutal military crackdown by their army.
---
Also read: Bangladesh wants India to pressure Myanmar on Rohingya refugees
---
'Open up borders'
Sources told ThePrint that one of the main reasons behind Momen's early visit to India, immediately after coming to power, is that Bangladesh cannot accommodate any more Rohingyas and wants its neighbours such as India and China to now open up their borders.
Momen also urged India to take up the matter directly with Naypyidaw to take back its refugees and lessen the burden on Dhaka.
"We will not accept anybody. We have more or less sealed off the border," Momen told reporters in Bangladesh before he departed for India.
A day before he left for India, Momen also met United Nations Secretary-General's Special Envoy on Myanmar Christine Schraner Burgener to discuss the Rohingya issue.
According to a statement issued by the Ministry of External Affairs, Modi told Momen that India-Bangladesh relations have been on an "upward trajectory in the last few years. He reaffirmed India's commitment to work with Bangladesh to build on this momentum during the new term in office of Prime Minister Sheikh Hasina".
Momen also met former prime minister Manmohan Singh Thursday.
On Friday, he will be co-chairing the 5th meeting of India-Bangladesh Joint Consultative Commission (JCC) with External Affairs Minister Sushma Swaraj.
During the JCC meet, Swaraj is expected to raise the issue concerning growing defence ties between Bangladesh and China that has become a cause of concern for India.
---
Also read: Why India supports the invincible Sheikh Hasina—who is censoring democracy in Bangladesh
---
Check out My543, our comprehensive report card of all Lok Sabha MPs.