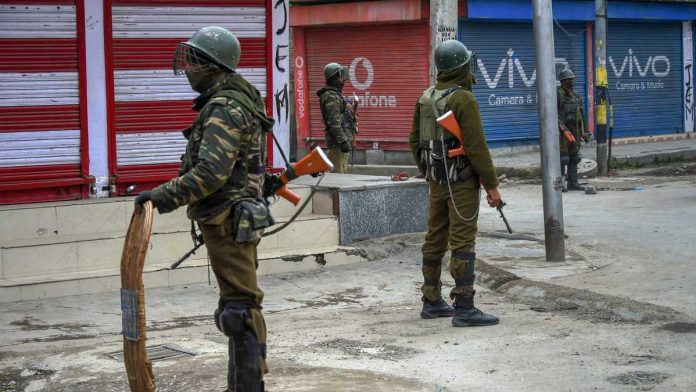 Text Size:
New Delhi: In a first, an officer from the Indian Police Service (IPS) will soon be posted at the Indian Army headquarters in the national capital to assist the force in dealing with human rights issues.
Approved under a plan called 'Reorganisation of the Army headquarters', the move is part a major restructuring of the armed forces, said sources.
Under the plan, the defence ministry has also approved the Army's proposals to reduce around 20 per cent of the officer posts, merge two weapons and systems procurement agencies and create a new post of deputy chief who will coordinate with military intelligence, operations and logistics wings, said sources.
A formal notification is expected soon.
The move is part of an overall process to make the 1.3-million strong Indian Army leaner and fitter for a 21st century war.
The Army had earlier commissioned four major in-house studies for greater integration. This restructuring is part of one of the four studies.
IPS proposal
According to the approved proposals, two new branches have been created — for Vigilance and Human Rights — within the Army. Both will be headed by a Major General-rank Army official.
The new Additional Director General (ADG), Vigilance, will function directly under the Army chief. The ADG Human Rights will function under the vice-chief.
The ADG HR — a post to be held by an Army official — will be assisted by an IPS officer to facilitate necessary coordination with other organisations and the home ministry on the human rights issues at hand, sources said.
It's not yet clear what the rank of the IPS officer will be.
Since an ADG HR will be equivalent to an ADG in the police forces, a lower rank officer will be deputed to the Army headquarters.
---
Also read: Indian Army to get 'Made in India' artillery boost with 3 indigenous guns
---
Human rights issues
The Indian Army often faces allegations of human rights violations against it, particularly in Jammu and Kashmir and the Northeast where it operates under the Armed Forces Special Powers Act (AFSPA).
The move to hire an IPS officer comes as the Army looks for a new structure for better coordination, said sources.
Some Army officials defended the decision, calling it an out-of-the-box move which focuses on real integration. They cited the example of service personnel who are posted to the home ministry and the ministry of external affairs.
"An IPS officer will help the Army channel on the human rights front," said an Army official on condition of anonymity.
However, some Army officials see the move as ceding of space to the IPS lobby.
The Services and the IPS lobby have often been at loggerheads over various issues, including pay parity and operational experience.
---
Also read: PM Modi inaugurates Indo-Russian joint venture, which will end Army's long quest for rifles
---
Get the PrintEssential to make sense of the day's key developments