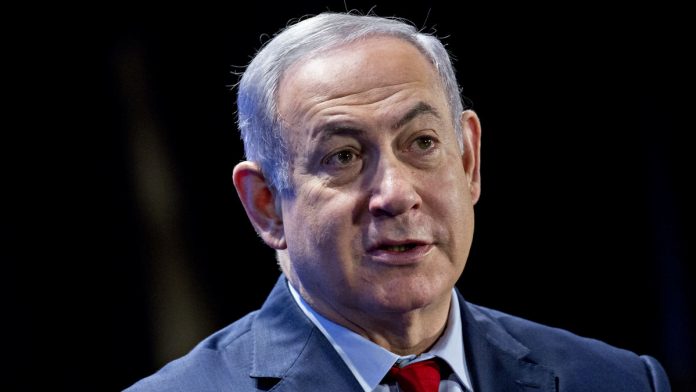 Text Size:
New Delhi: As Israel votes Tuesday, Prime Minister Benjamin Netanyahu will seek a record fifth term in what looks to be the toughest political and electoral battle his Right-wing party, Likud, has faced so far.
To understand the current Israel elections and their importance, ThePrint looks at five key aspects.
Israel's electoral system
Israel follows a proportional representative (PR) system. A party needs to secure at least 3.25 per cent of the national vote to secure seats in the Israeli parliament, the Knesset. No party has ever achieved a majority in the 120-seat Knesset due to lack of a majority vote. Coalition governments are the norm.
---
Also read: Saudi Arabia crown prince set to visit India, but Israel PM Netanyahu cancels trip
---
Netanyahu's challenges
Corruption charges: Israel's attorney general, who is a Netanyahu appointee, declared this February that the PM would be indicted for bribery, breach of trust and fraud in three corruption cases.
Israeli police investigators allege that Netanyahu took over $300,000 in bribes over the last 10 years. Court hearings on these charges are set to take place in July.
Bibi, as Netanyahu is popularly called, has dismissed these allegations as a "political witch-hunt", but the opposition parties have made it a prominent electoral issue.
Security: Since last year, Palestinians living in Gaza have conducted weekly demonstrations against Israel demanding the end of the siege. Just a few weeks ago, a rocket launched from Gaza landed in Central Israel, injuring seven.
Some sections of the Israeli hardliners are accusing Netanyahu of taking a soft line on not adequately responding to such rocket attacks. Additionally, these hardliners are dismayed with the PM for agreeing to a ceasefire with the Gaza-based militant group, Hamas, last year.
Netanyahu's new opponent, a former military man: Benny Gantz, the recently retired Chief of Army Staff has emerged as the leading centrist candidate and Netanyahu's key electoral rival. He belongs to the centrist Blue and White party.
Gantz has two things going for him. Firstly, in a country where security issues always receive a lot of public attention, Gantz's military background is a big advantage. Second, since this is his first time in electoral politics, Gantz has the luxury of no political baggage, and can run just on his promises.
---
Also read: Indian Jews' 3 wishes for Netanyahu: Cultural exchanges, direct flight, minority status
---
Netanyahu's promises
Owing to such a stiff electoral challenge, Netanyahu has made the entire election about the very survival of Israel as a civilisational state and has promised severe security measures. Just days before the elections, in an unprecedented move, the PM announced that if he is voted back to power, Israel would annex all of the Jewish settlements in the Gaza Strip.
The promise to claim Israeli sovereignty over the West Bank settlements goes against international opinion. The West Bank has 450,000 settlers and more than 2.5 million Palestinians.
The move would effectively challenge the two-nation theory with a homeland for Palestinians.
A scathing editorial in the Left-leaning newspaper Haaretz noted, "This election will make clear whether Israel wants to finally submerge itself in the darkness of nationalism and extremism, to calmly accept government corruption over which the cloud of criminal cases constantly hovers."
Plausible electoral outcomes
The final pre-election polls suggested that both Likud and Blue and White party were running neck-and-neck, with both parties expected to win 30 seats each.
However, a recent election brief published by think-tank Brookings Institution argues that there are three probable government formation scenarios.
First, it is still extremely likely that Netanyahu will return to power. This is because cumulatively the Right parties are expected to secure more seats than their centrist and Left counterparts.
If that happens, he will become Israel's longest-serving prime minister, surpassing the over 13-year rule of David Ben-Gurion, Israel first prime minister. In such a scenario, the coalition would be headed by Netanyahu's Likud party and supported by other Right parties such as the New Right, Zehut, and United Right.
Second, the Blue and White party might emerge as the single-largest party and succeed in mustering together a coalition that reaches the majority mark of 61 seats.
Third, it is possible that both the Right and the Left parties will fail to form a governing coalition. In such a scenario, a national unity government is possible — comprising both Likud and Blue and White party.
Israel's position in the region
Regardless of who comes to power, Israel's strong position in the region will continue as it is.
Ever since Donald Trump assumed US presidency, the Israel-US relationship has been greatly enhanced. Earlier, the US moved its embassy from Tel Aviv to Jerusalem and recognised the strategic but extremely controversial Golan Heights as a part of Israel.
Moreover, unlike Iran and Saudi Arabia, Israel has stayed away from any of the Middle East's proxy wars.
Get the PrintEssential to make sense of the day's key developments