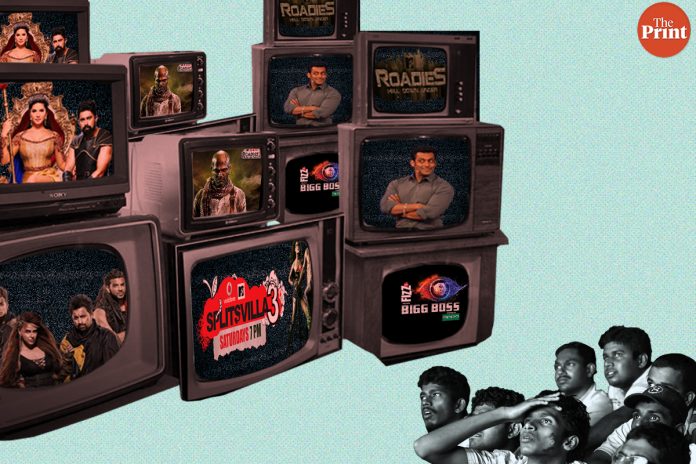 Text Size:
Bigg Boss, Splitsvilla and Roadies all have multiple seasons and have been running for years in India despite criticism about the quality of content they bring to Indian television.
ThePrint asks: Bigg Boss, Splitsvilla and Roadies: Why are Indians glued to what they hate?
---
Concept of Bigg Boss is a recipe for tantalising conflict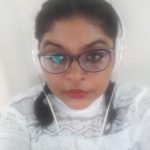 Sunanda Ranjan
Assistant editor
I don't think people who watch Bigg Boss really hate it. Viewers I know see it as a social, even psychological, experiment.
As everyone probably knows, the rules of the show forbid people access to all sources of entertainment, be it books or television. So, you are basically locked in a house with people you barely know and with no distractions, aware that only one of you can get the big cash prize. It's a recipe for tantalising conflict.
As for Splitsvilla, I think the show is primarily watched by young adults. The contestants are well-groomed young people in stylish clothes vying for each other's attention. The young, I guess, see it as a window into real-life romance in action, and they may not immediately understand that a lot of it is probably staged for TRPs and eyeballs.
I say that because when Splitsvilla was launched (with that beautiful Agnee number, Aahatein, as its theme song), I had just entered adulthood. As it did for me, I think the deliberate theatrics and tension eventually put most people off, but there's a new generation of youth always waiting to be tapped for viewership. The only grownups I know who watch the show do so sporadically when they wish to get a laugh off some people's desperate quest for attention.
Roadies, meanwhile, had a passionate fan following for the first five seasons, and for good reason. No show had probably brought Indians that up close with adventure before. But by season five, the theatrics had ruined it. Again, the older adults who watch it, in my opinion, primarily do so for laughs off a crass affair where almost everyone talks like a caricatured Delhiite.
---
Gossip is the foundation of our species and reason why we watch these shows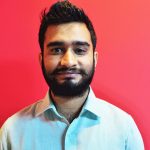 Nikhil Rampal
Journalist
Indians love meddling in other people's lives and relationships. Shows like Bigg Boss, Roadies and Splitsvilla definitely know how to monetise this well.
When my mother would gossip with the neighbourhood women, I couldn't resist myself from listening to what they were discussing. These shows are founded on the very principle of gossip. As Yuval Noah Harari's Sapiens says "gossip is the foundation of our species' survival". 
Consider this: Bigg Boss is actually inspired by the British Big Brother. The concept of the Big Brother comes from Orwell's book Nineteen Eighty-Four. Today, Orwell might want to bang his head on seeing what they have created out of his book, but even he can't deny the fact that we all have a 'big brother' in ourselves, who is constantly information hungry.
We all know that there is nothing real in these reality shows, but on any given day, I would like to know how Dolly Bindra turned into a monster on Bigg Boss than watch a random 'dhoom tanana' serial with a woman turning into a snake. 
Lies, breaches of trust, loyalty, love, anger are all part of these shows, and we love watching this play out in other people's lives.
People might hate talking about it, but they will continue watching these shows.
---
Entire debate only arises because it has become cool to mock these shows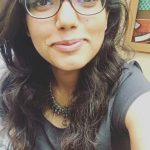 Yashasvini Mathur
Former Web editor
The Indian TV industry makes crores in profits every year. So clearly, they're getting something right. It is about time that the educated, urban, Netflix and Amazon Prime-watching audience stop thinking that TV programmes are dependent on a production house run by bigots who know nothing better. There is a science behind TV programming, and that is the only reason why shows like Bigg Boss, Splitsvilla, Roadies, Sasural Simar Ka, Pehredar Piya Ki exist and work.
What we call the 'downfall of television' is actually nothing but a well-thought-out strategy by TV channels to connect advertisers and their target audience. People want to watch these shows and thus these shows get made. It's a simple demand and supply equation.
For every show that is produced and put on-air, there is a huge amount of research that is done. The target audience is selected looking at the theme of the show, the cast is selected looking at who the producers want to attract, the clothes, the plot, the makeup, everything is carefully picked out and put together. What the urban viewer needs to understand is that all shows are simply not made for them, or aimed at them.
The entire debate only arises because it has become cool to mock these shows and tell stories of "oh, I was never interested in watching it in the first place". Deep down, everyone wants to secretly tune in, because we only pretend to hate them. We are a country of gawkers and that's what every producer wants to cash into.
---
For the Indian middle class, entertainment largely means being voyeurs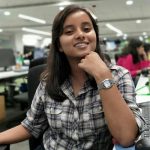 Sharanya Munsi
Web editor
For the Indian middle class, entertainment largely means being voyeurs who enjoy glancing into the lives of others through the camera. Reality shows like Bigg Boss and Splitsvilla provide us with that opportunity with doses of drama, emotions and constructed reality. After so many seasons, it is a given fact that Indians don't buy the drama anymore, but still, a large number of viewers suggests people love it nevertheless.
The heightened drama of celebrities hurling abuses, talking in hushed tones and scheming against each other are some of the attractions of Bigg Boss. The tasks thrown in are secondary as Salman Khan.
Viewers love it for the sense of action it gives despite being passive watchers. Voyeurism has always had great potency. It gives us the feeling of peeping in at the wrong and forbidden. The use of CCTV camera footages and night sensor cameras give us a privy into their personal space adding to our sense of superiority and inertness while giving us passive control.
In real life, it is not easy to shout back, slap or splash water at another being that you dislike. Civility stops us from doing it. However, the cocooned world of these reality shows where politics helps you survive, the rules of decency crumble away. Possibly viewers enjoy these shows for the simple fact that at an unconscious level they are manifestations of their own emotions which they fail to express in reality but wish they did.
---
It's the sheer nonsense of reality television that appeals to its viewers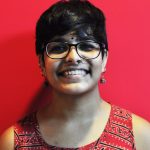 Nayanika Chatterjee
Former Journalist
It's evident: The Indian audience prefers watching men and women finding true love through tasks that require men to remain shirtless while women help oil their backs. This Splitsvilla task brings them one step closer to love.
But it's the sheer nonsense of reality television that appeals to its viewers. It's easier to simply give in to whatever rubbish Rannvijay, Salman and Sunny throw at you than question the logic behind it because in the world of TRPs, this sells.
May be reality television producers are trying to prove to the world that it does get worse, every single time. They probably hang out with each other and bet on who can make the worst reality TV show. How else could they get men to seduce women as they float around in a heart-shaped pool of chocolate?
Let's not forget – Bigg boss contestants have given TEDx talks because they're obviously an inspiration for a lot of young minds. Splitsvillans and Roadies contestants have hundreds of fan accounts on Instagram with descriptions marking the date and time that the contestants followed the fan account.
While some of us think the shows are just pathetic jokes, there are more people out there who genuinely consume MTV, make time for its shows and hope to make it to Rannvijay's gang on Roadies.
---
By Neera Majumdar, journalist at ThePrint. 
Check out My543, our comprehensive report card of all Lok Sabha MPs.