Home
Tags
Model Code of Conduct
Topic: Model Code of Conduct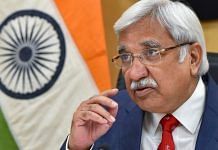 In an interview with ThePrint, CEC Sunil Arora made light of criticism lobbed at EC for allegedly failing to check hate speech during Delhi polls.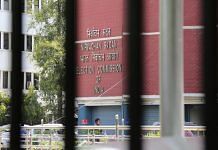 EC has written to the former CEC claiming that during his 2-year tenure, only 9 showcause notices for MCC violations, and no FIRs, were issued in 11 state and union territory elections.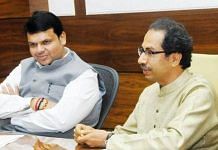 Sena MP Sanjay Raut asks if it is possible to implement Modi's idea in a country where governments can be formed and pulled down by a single vote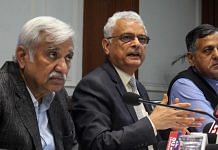 The Election Commission turned down an RTI request for commissioner Lavasa's dissent notes pertaining to model code violations by PM Modi and Amit Shah.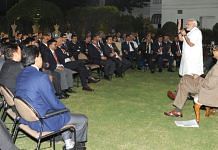 Both IAS officers and govts can use election period to review past work and plan for the future. Instead they mostly 'wait and watch'.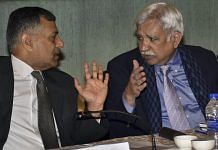 CEC Sunil Arora and commissioner Sushil Chandra overrule Ashok Lavasa's view that not recording dissent in model code violations renders minority view meaningless. New Delhi: The Election Commission Tuesday decided that it will not record the minority view in its orders on violations of the model code of conduct. The issue had been raised by Election Commissioner Ashok Lavasa after his dissenting opinions were not recorded in the EC orders passed on speeches by Prime Minister Narendra Modi and BJP president Amit Shah. In a full commission meeting held Tuesday, Chief Election Commissioner (CEC) Sunil Arora and Election Commissioner Sushil Chandra overruled Lavasa's view that not recording dissent in model code violations renders the minority view meaningless. Lavasa is learnt to have dissented on Tuesday's order as well. This time, however, the EC decided that Tuesday's proceedings will be duly and comprehensively recorded with all three commissioners' views before formal instructions are issued...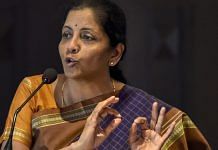 BJP leader Nirmala Sitharaman accused TMC workers of attacking BJP candidates and not letting voters opposed to TMC enter polling booths.
It's clear that the Election Commission has overlooked some glaring gaps in the MCC, which has been exposed in the ongoing elections.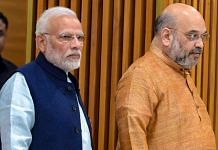 The Supreme Court refused to hear the plea stating that the Election Commission had already taken a decision.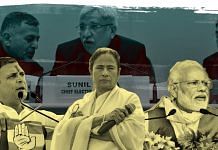 FM Arun Jaitley has questioned whether invoking model code of conduct in the complaints against PM Modi to the EC are violative of free speech.