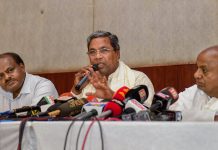 Karnataka's Congress-JD(S) coalition has been surviving on a wafer-thin majority and any setback in LS polls will give BJP a chance to topple the government.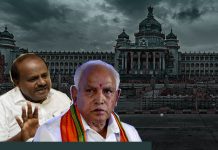 The Karnataka Congress called a legislature party meeting Friday to address the issue of horse trading in the state and put up a show of strength. The Congress also warned that action would be taken against absentees. This comes amid rumours of MLAs defecting to the opposition camp. The blame game between the BJP and the fragile JD(S)-Congress coalition continues, even as the BJP flew its 104 MLAs to a hotel in Gurugram. ThePrint asks: Karnataka crisis: Can horse-trading be checked or should it be accepted as part of politics? There should be zero tolerance for anybody who defects from a party Rajeev Gowda MP, Congress Speakers should do the job that they are constitutionally assigned to do – to disqualify any member who leaves the party he/she is affiliated to and on whose ticket he/she was elected. In Telangana and Andhra Pradesh, we have had MLAs who left their parties and defected to the ruling party....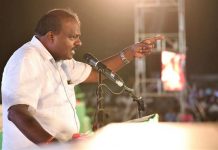 The Karnataka CM was recorded telling police to shoot the accused in a murder case, remarks the chief minister later dismissed as an 'emotional outburst'.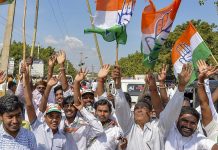 Once a Congress stronghold, Ballari saw Sonia Gandhi beat Sushma Swaraj before the controversial Reddy brothers delivered the seat to BJP for 14 years.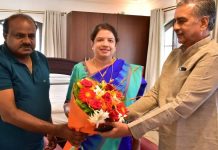 BJP state chief Yeddyurappa's son Raghavendra is ahead of former CM Bangarappa's son Madhu Bangarappa of JD(S) by 36,351 votes in the Shivamogga Lok Sabha seat.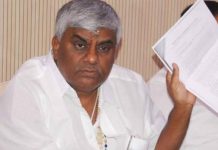 A hardworking politician, it is said if Revanna recommends a file, Kumaraswamy signs it without question. He also serves as the Deve Gowda family's astrologer.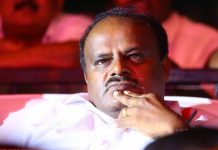 The Karnataka Chief Minister also limited the loan amount to Rs 2 lakh, as it was 'not right' to waive higher value crop loan.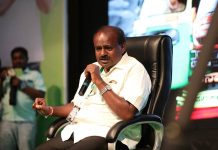 Karnataka CM dismisses reports of rift in JD(S)-Congress coalition after Siddaramaiah videos emerge, tells ThePrint govt will complete full term.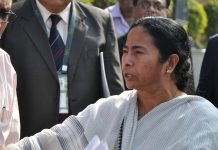 Banerjee and Naidu emphasised the need to strengthen regional parties at Kumaraswamy's oath-taking ceremony, which saw a galaxy of opposition leaders come together.