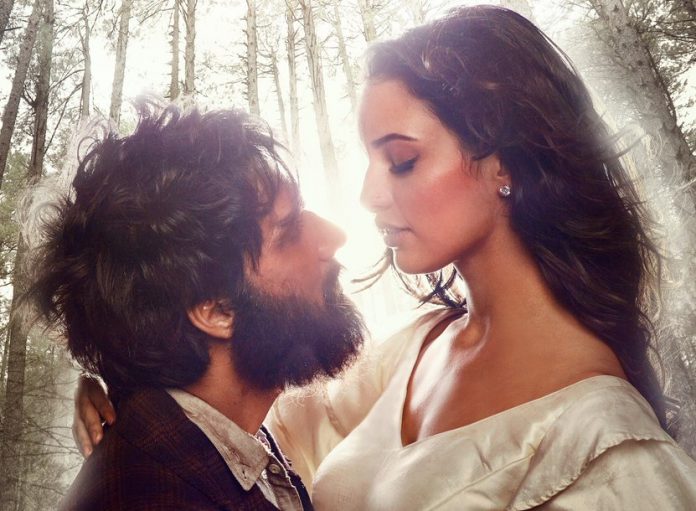 Text Size:
Laila Majnu leaves you wondering if writer Imtiaz Ali is running out of good love stories.
Directed by Sajid Ali and penned with his brother Imtiaz Ali, the new Bollywood romance on the block Laila Majnu leaves out no cliché. The over two hour-long drama starring Tripti Dimri (Laila) and Avinash Tiwary (Qais/Majnu) is a mixed bag of emotions looking for a strong plot.
Dimri plays a fun-seeking Laila ready to roar for her Majnu. Dimri's acting is average and fails to add personality to Laila's character making one question both the directorial skills of Sajid Ali and the casting choice. During some scenes, Laila's chirpiness feels like an extension of Kareena Kapoor's character Geet in Jab We Met. Tiwary, on the other hand, is a run-of-the-mill actor in the first half of the film, but he acts relatively better as a mad lover in the second half. For Dimri, the script allows little scope beyond crying, running hysterically towards Majnu and smiling pretty. For as with all Bollywood romance churners, she ceases to exist as an individual once the men in the script argue and fight for her, she is a cause and not a person.
---
Also read: Jeevan Mrityu is the movie to see as India amends corruption act to protect civil servants
---
The movie starts off with Laila revelling in the attention showered by on her by town lads in a never-named Kashmiri town. Ten minutes into the film we see a dupatta fluttering and Laila breaking into a mini-song about love. Like any great romance, it all begins with the brilliant art of stalking. Majnu, entranced by Laila, starts following her everywhere— road, college, café and even pays for her mobile recharges— till she is forced out of her comfort zone to confront him, and thus takes off their love story.
The regular tirade of romantic scenes follows with pigeons cooing and clandestine late-night meetings, all the while keeping the political reality of Kashmir at bay. Laila is forcefully married off to an aspiring politician who later rises to power post-marriage thanks to Laila's affluent family, but his new position is only hinted at through the increased number of khaki bodyguards around him. The real tension in Kashmir remains absent in the film.
However, the film does pay an ode to the scenic locations in Kashmir. Sayak Bhattacharya's cinematography captures both the lush green and white snow with equal mastery, nimbly adding to the romance factor of the film. The music, however, remains slow and unable to lend freshness, apart from the credit song by Atif Aslam.
---
Also read: Try watching 'Satyakam' in the age of post-truth, fake news and incorruptible leaders
---
The film oscillates between trying to be an out-of-the-world film like Sanjay Leela Bhansali's Ram Leela and a realistic love story like Love Aaj Kal. Laila Majnu fails to tell a modern story, making the film appear distant and archaic. The plot feels underdeveloped because there is no true tragedy— the staple of any love story.
The absence of the warmth, mushiness and cocooned reality— essentials of any Imtiaz Ali film—stares you in the face in the form of loose ends looking for tighter direction and screenplay. Laila Majnu leaves you wondering if Imtiaz is running out of romantic stories to spin.
Check out My543, our comprehensive report card of all Lok Sabha MPs.