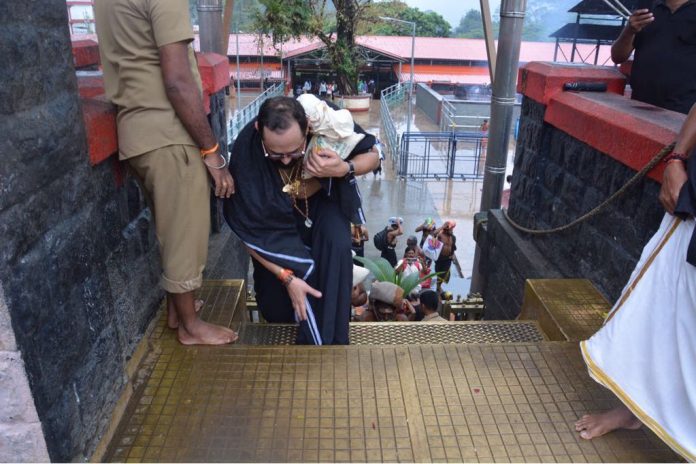 Text Size:
To call the Sabarimala tradition patriarchal is wrong and dangerous.
In 2018, I would have continued my annual tradition of climbing the Sabarimala and offering prayers to Lord Ayyappa for the 25th time – something I started when I was a young boy. It was interrupted by my years in the US, and then restarted in the 90s when I returned to India. So, having completed more than 18, I am a Guruswamy! This year, I was first interrupted by the floods in August-September and now the current agitation by devotees.
Like many temples in Kerala, Sabarimala has its unique mythology, tradition and rituals. One among them is that it is open only for five days in the month – starting with the first day of every Malayalam month. The second is that while men from all ages can worship, the temples traditions place a restriction on women below 50.
All these years as I trudged up the mountain, chanting Swami Ayyappa's name along with lakhs of other believers – big or small, rich or poor – there has never been any issue. When some years back I could take my mother up to Sabarimala, it was like an immense duty that I had fulfilled.
---
Also read: Sabarimala temple ruling distances courts from Indians steeped in tradition
---
But fast forward to now, the Supreme Court judgment along with a state government enjoying the prospects of splitting the Hindu community has caused a major uproar in Kerala. Thousands of people are out protesting, with Hindu women leading the charge against what is perceived as an insensitive interference in their faith and traditions.
So, to most sitting at a distance from Ayyappa and Sabarimala, its traditions are being viewed through the narrow prism of women's discrimination. Yes, debates on faith vs Constitution are inevitable. Even challenging faiths to reform periodically will and must arise. We have seen that in Triple Talaq and women's entry into mosques.
The natural question is why not here? The right to religion and right to non-discrimination are both prescribed in the Constitution. My political beliefs are firmly grounded in a vision of equity for women and all Indians. So, why am I opposing this?
The answer is simple – this is not about discrimination at all. This is about faith of both women and men who worship Lord Ayyappa. And while the debate is welcome, we must be careful and do research before wading into it. To start, most Hindu traditions practiced in most Hindu temples are not documented. Unlike Islam and Christianity, which are more recent religions and therefore more codified, Hindu traditions have been transmitted over thousands of years by hearsay and word of mouth.
---
Also read: At the heart of Sabarimala Temple's bar on women lies a story of unrequited love
---
Making things even more complicated is the fact that each Hindu god has his or her unique traditions and rituals. And unlike Christianity and Islam where places of worship are in effect places of prayer, Hindu temples are abodes of that god. So a Muslim goes to a mosque to pray, but in Hinduism, the gods are believed to reside in the temple. This is a fundamental difference between a Hindu place of worship and others. There are many temples that restrict men's admission periodically and allow only women to pray because of the rituals associated with that particular god.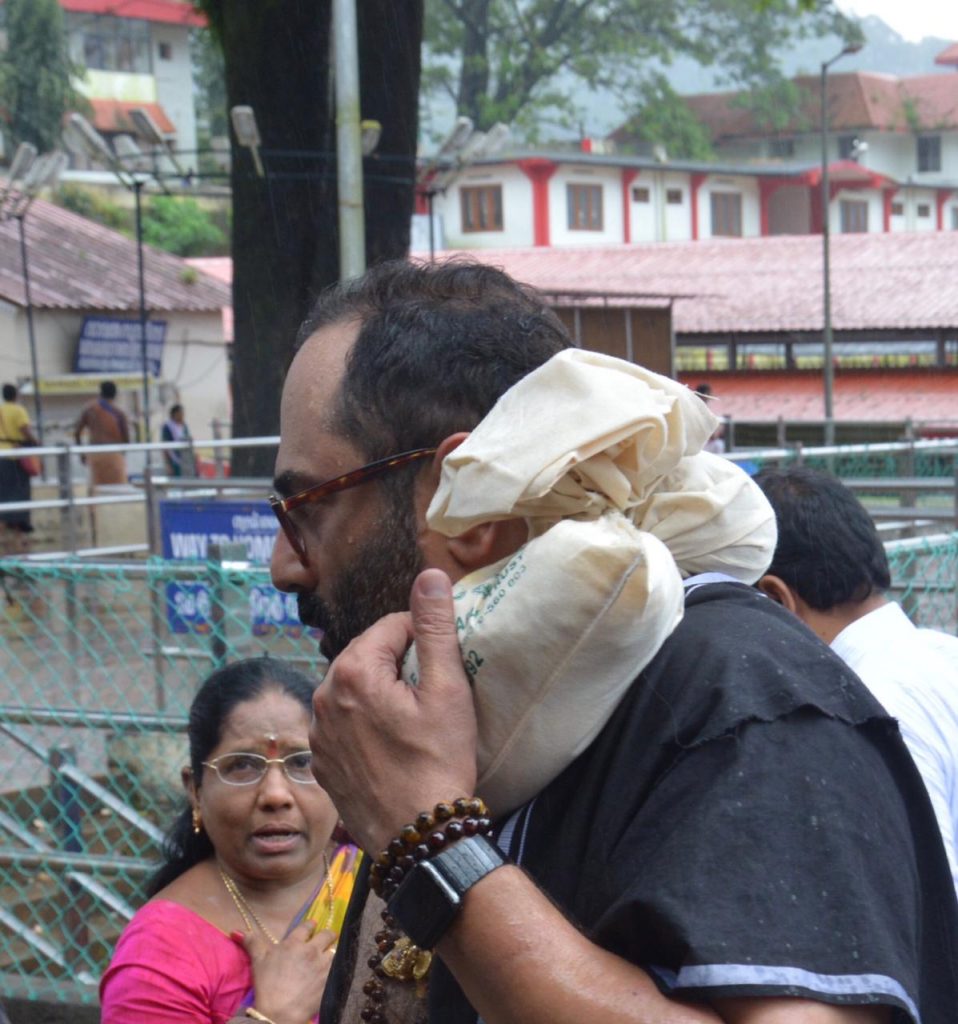 To reduce the age-old Sabarimala tradition to one that's patriarchal or discriminates against women is wrong, unfortunate and dangerous. It will be seen as and is being seen as an assault on Hindu Dharma by lakhs of devotees. That is why the recent the Supreme Court decision is lacking on so many counts. The judgment itself was clearly hurried and seemed more like driven by popular Delhi sentiment than a robust introspection of the issue. It seems to have been built around an objective of creating a false equivalence between its Triple Talaq judgment for Muslims and this for Hindus.
The PIL was filed by a group that clearly did not involve the affected parties – they were not Ayyappa devotees, but a group of lawyers with alleged Leftist links. The government of Kerala and the Devaswom board who were respondents were politically committed to supporting the petitioners, and so almost didn't defend Sabarimala's traditions in court. And those who did try and protect the Sabarimala tradition and faith – the Hindu devotee intervenors – found that the issues raised in their petitions were not responded to by the SC majority judgment at all. Justice Indu Malhotra's dissenting judgment was right in cautioning against this kind of brute force wading into Hindu tradition.
The anger and distress among Kerala Hindus cutting across castes is deep-rooted and real. There is a feeling that their tradition and faith are being messed around with by those who do not have any stake in it or haven't made the effort to understand it. Those who ignore this are making an unforgivable and dangerous mistake. The Left government with its politics of dividing and appeasing continuously is much to be blamed for the current situation. I hope the chief minister does the right thing, and ensures a judicial review of this judgment.
By allowing non-interested parties to file PILs on faith and religion, the former Chief Justice has dangerously erred. If Muslim women petition the court for constitutional right of non-discrimination then the court must go into it. Similarly, if women Ayyappa bhakts petitioned the court, then it should have looked into it.
---
Also read: As women block women, there's no #MeToo solidarity on the way to Sabarimala
---
Imagine the tinderbox that this judgment has created. Imagine Christian or Hindu petitioners approaching the Supreme Court on bigamy, hijab and other facets of Islam that Hindus or Christians do not like. Imagine Hindus approaching courts to scrutinise constitutionality of an aspect of Christianity that they do not like. There is no doubt in my mind that this issue requires a revisit by the Supreme Court. That is what the Hindus of Kerala and indeed all Ayyappa devotees deserve.
Swami Sharanam.
The author has been going on a Sabarimala annual darshan for 25 years, is a BJP MP and tech entrepreneur.
Get the PrintEssential to make sense of the day's key developments