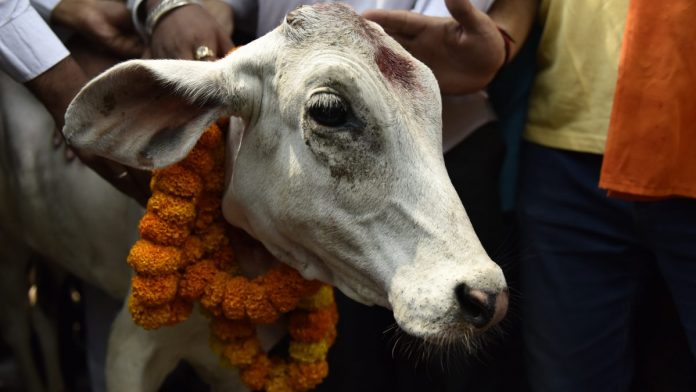 Text Size:
We are witnessing a generation of offence-takers who have been taught not to question authority, to mindlessly conform. HoH is their latest victim.
The demise of an extremely popular Facebook page, called 'Humans of Hindutva' (HoH), is the latest feather in the cap of our lovely country. This is a nation about which Bollywood actor-director Manoj (Bharat) Kumar had sung in 1970: "Hai preet jahan ki reet sadaa…".
The song of India has changed since. The "reet" (tradition) is no more "preet" (love), but "offence".
Humour and satire are the two pillars of an evolved society. But what do you say when a comedian's job has become one of the most dangerous jobs in the country?
That is quite an accomplishment. Give it a few more years, don't be surprised if crime data reports have a new column about attacks on satirists and comedians. Statistics will tell you that there is a greater chance of you perishing for indulging in humour or satire than being hit by a bus.
The founder of the parody page HoH is the latest victim. He pulled down the page after getting death threats targeting him and his family. Usually, humourists and satirists are at the end of the queue of dissent – which starts with rationalists, activists and journalists. Is it okay to say that the satirists just got moved up a little in the queue now? May be not yet, but soon, they will get there.
What is it about humour/satire that makes offence-taking blind believers so uncomfortable? Whether it is a young mimicry artist called Shyam Rangeela who mimicked PM Narendra Modi, or an FM Radio program called "Mitron", (an unofficial) clampdown was counter-productive. The content just became more popular. That, for me, is funny.
I can't help but smirk at the futility of offence-takers' actions. It's obvious that they don't like their lions to be lampooned. And that's exactly what satire does – points out that the emperor has no clothes.
However, attack on satire is not new. Governments have come down heavily on people like cartoonist Aseem Trivedi by even throwing in the dreaded charge of sedition. Even FIRs are not new to artists who have dared to ruffle feathers through satire.
But something has changed in recent years. The mob has arrived and has become a legitimate political entity and authority. It doesn't need an FIR, or court, or official ban, or any other legal tool. If people come after you in packs – online or offline – there remains no space for dissent or humour/satire. This is not freedom. This is the opposite of it. Lynching, threats of beheadings, threats of nose-chopping, threatening to harm the family of someone who runs a Facebook page – if these are the symptoms of a free country, then the religious fundamentalists and terrorists around the world are the flag-bearers of absolute freedom.
Good humour is almost always a direct product of some form of dissent. But one of the important features of our Indian tradition is the crushing of dissent at a very early stage in life. It starts in the family, and continues well into schools and universities. Dissenting kids are often branded as brats (and eventually "anti-nationals"), and every possible effort is made to stifle that dissent and make them conform.
What we are witnessing now in India is a generation of offence-takers who have been taught throughout their lives not to question authority, and to mindlessly conform. A generation that grows up without valuing dissent will rarely value humour/satire, or even get it.
It's dreadful to imagine a day when everybody is offended by a joke. But humour has a way of raising its head. Dissenting comedy thrived even during the Holocaust. Who will have the last laugh?
Sanjay Rajoura is a political satirist and stand-up comic.
Get the PrintEssential to make sense of the day's key developments