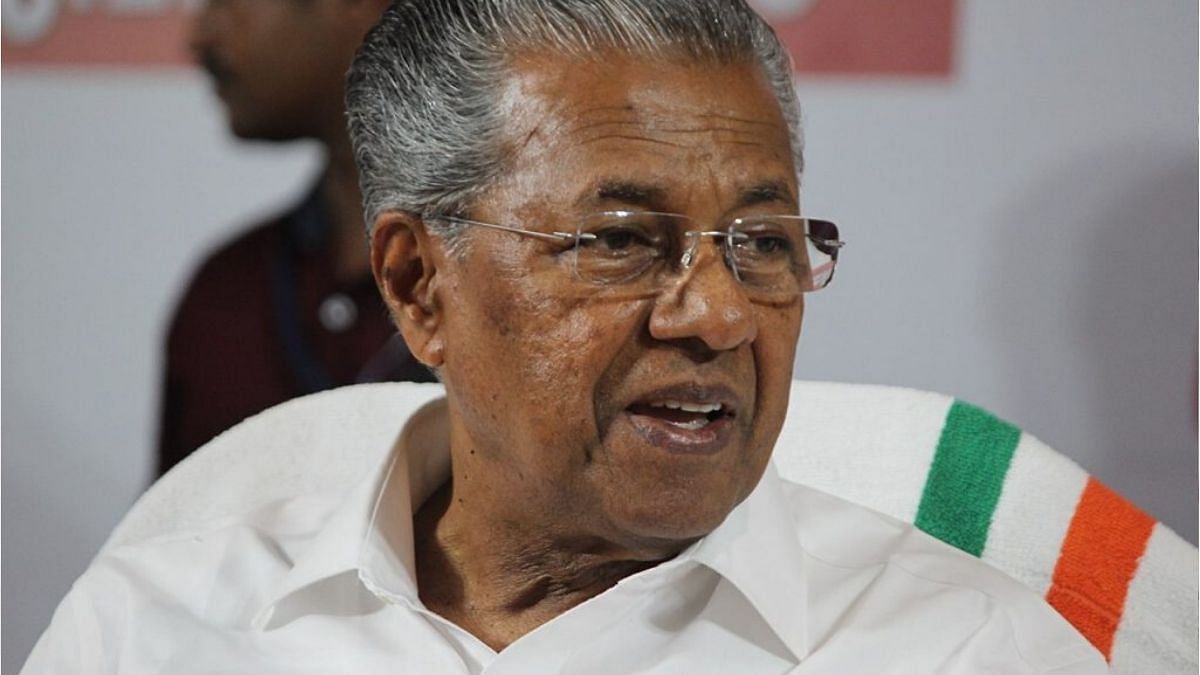 Some of the chief ministers who are being acclaimed for their handling of the coronavirus pandemic in India have in common an experience of handling crises.
The best chief minister out there, Pinarayi Vijayan of Kerala, has been lucky to have learnt crisis management repeatedly in the last four years, making him battle-hardened by the time Covid-19 arrived. The Nipah virus and two massive floods taught him how to manage a crisis situation and communicate with voters about it.
Leaders with a strongman image are well-suited to deal with crises. Pinarayi Vijayan is a case in point. Another is Amarinder Singh of Punjab. He is an Army veteran. What could be a better profile to be the manager of a crisis that is being likened to a 'war'? Like a general in a war, Singh has announced 'Mission Fateh' to defeat Covid, not taking the state's low cases for granted. As Singh comes close to election year, Covid seems to have helped him arrest the anti-incumbency sentiment somewhat.
Similarly, Uttar Pradesh CM Yogi Adityanath's strongman image has clearly been helped by the Covid crisis, though not as much as his supporters would like to think. Jagan Mohan Reddy of Andhra Pradesh started by taking the issue lightly in March but when he realised it was serious, led from the front, took ownership and has done a better job than many chief ministers. Andhra Pradesh, like Odisha, is even paying people to complete quarantine. At least for the moment, Reddy has put his strongman image to better use than political vendetta.
---
Also read: These 5 Indian states are leading the economy to recovery after lockdown, study shows
---
After the war
There's another kind of leader who's equally made for crisis. That's a leader who symbolises experience and trust. Ashok Gehlot in Rajasthan has had the experience of dealing with extreme droughts. His popularity has soared so high that it has silenced the state's main 'opposition leader', Sachin Pilot. Gehlot was praised even by Modi.
Naveen Patnaik of Odisha, whose magical powers over his voters are beyond comprehension, has been wildly successful in saving lives during cyclones.
But what happens when Covid has been managed? Will such leaders be able to maintain their high ratings? It is instructive to think of the ultimate war leader analogy: Winston Churchill. People rally around the leader when the nation is under threat. His approval rating was 83 per cent in May 1945. Yet, he badly lost the next election. The explanation given for this is that once Britain returned to peace, it no longer needed a war hero for a prime minister — the war was over.
The British needed, instead, a leader who could lead an economic recovery after the war.
Pinarayi Vijayan and his health minister K.K. Shailaja may be globally acclaimed today, but when the threat of Covid-19 goes away and the regular pain of unemployment and economic distress returns, Vijayan may no longer be as feted by the Malayalee public as he is today. Similarly, in Rajasthan and Punjab, the economic hurt that has been around will likely return to the fore.
This is why it is remarkable that Chhattisgarh has not only done a good job of managing Covid but also magically found the money for a cash transfer scheme. Chhattisgarh chief minister Bhupesh Baghel has emerged as being surprisingly popular.
---
Also read: Inter-state movement curbs: Are Indian states being paranoid or practical during Covid?
---
Leading from the front 
You may be neither a strongman nor have experience, but a sure-shot way of not letting your image drown in a crisis is good political communication. Jharkhand's Hemant Soren hasn't even completed a year in power but his understanding of the importance of political messaging will shame many elderly netas. Soren books a chartered flight for stranded migrant workers from Ladakh and lands up at Ranchi airport to receive them. Here is a non-BJP politician cut out for the Modi era.
Another example is Uddhav Thackeray, who is facing not so little flak for the explosion of Covid-19 in Mumbai, and the poor management of hospital beds and other infrastructure. And yet he is saving the day for himself with good communication — he speaks in Marathi to the people in a calm, reassuring manner, rising above the petty politics the BJP is indulging in. How long Uddhav Thackeray can sustain this is an open question.
By contrast, there are politicians who have wasted their experience and trust on poor messaging. Bihar's Nitish Kumar feared the spread of Covid-19 in his state if Bihari labourers returned. So, he proceeded to tell millions of Biharis that they can't return to their own homes. You don't expect a chief minister of nearly 15 years to have such poor political judgement.
Another veteran politician, Shivraj Singh Chouhan of Madhya Pradesh, has badly hurt his image by grabbing power from the Congress in the midst of a crisis, and then not being able to control the spread of Covid-19 in Indore. Here is a leader who was popular even when he was being voted out, and now desperately needs a by-poll to gain legitimacy.
---
Also read: As Covid goes out of hand, Modi goes back to yoga, acronyms and nationalism
---
Data manipulators will have it the worst 
There is perhaps not a single state that is not trying to manipulate Covid-19 data to make it look as less bad as possible. But some are openly, brazenly fudging data to the extent that they look like they are trying to hide their incompetence. This is where Mamata Banerjee of West Bengal was, until she did a course correction. Helped by Cyclone Amphan in shifting attention away from Covid-19, she now talks more about Bengali pride than the coronavirus.
Other data-obsessed chief ministers haven't learnt this lesson. The most shocking is K.C.R. Rao of Telangana. The state's low testing rate suggests he is living on another planet. Vijay Rupani of Gujarat is doing such a bad job that it led to speculation about his chair. Not many are saying more about it because they fear being arrested for sedition. As Covid cases and deaths rise, the chief ministers who will likely face the worst backlash are the ones deliberately not testing or are seen to be hiding and fudging data. Along with K.C.R. Rao and Vijay Rupani, both Delhi's Arvind Kejriwal and Haryana's Manohar Lal Khattar runs a very high risk of this.
The least you expect of a chief minister is to lead from the front in a moment of such a big crisis. Edappadi K. Palaniswami of Tamil Nadu has let his health minister and health secretary lead the fight in public perception. As Chennai hospitals start running out of beds, Palaniswami runs the risk of public backlash, not that he was the most popular chief minister anyway.
A high number of Covid cases and deaths don't necessarily have to mean a chief minister becoming unpopular. The leader must take the worst crisis head-on and be seen getting the better of it, like Winston Churchill leading Britain to victory in the war.
The Covid war in India has just about begun.
Prime minister Narendra Modi seems to have decided the war can't be won, and has passed on the fight to chief ministers. With a national lockdown that failed to 'flatten the curve', Modi's best option now is to deflect and distract.
The author is contributing editor to ThePrint. Views are personal.