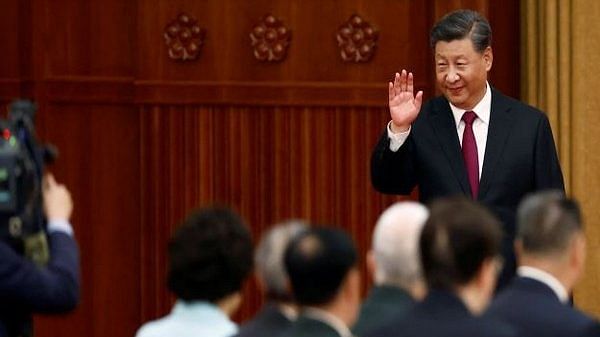 Is the factional politics in Zhongnanhai dead? One expert disagrees. India is now upgrading its nuclear weapons capability with an eye on China. Rumours about tweaks coming to 'one country, two systems' policy. Chinascope brings you the stories behind the headlines about China – and the world. 
China over the week
As the dust settles on the 20th Party Congress, China watchers are trying to make sense of the dynamic within the new Politburo Standing Committee and the most elite circles of Chinese politics. Many experts have suggested Xi Jinping's rise has dealt a blow to factional politics at the very top. But Wu Guoguang disagrees with that assessment.
"Xi's status and authority as a top leader are unlikely to meet any challenges from within high-ranking CCP cadres, but factional competition is already starting to take place among the various groups of Xi's followers who currently sit on the Politburo and its Standing Committee. In this sense, the current CCP elites can't be "united as a piece of hard steel," Wu wrote in China Leadership Monitor journal. 
Factional politics is a feature of the Soviet-style governance model that the CCP follows – with its own rendition, of course. Therefore, new groupings seeking to grow close to Xi will likely emerge, and the factional politics will readjust itself to Xi's third term. 
As always, there are new rumours about the top leadership in China. 
Nikkei Asian Review has claimed that Wang Huning, Xi's political strategist, has been picked to develop a new Taiwan 'reunification' policy as the "one country two systems" has stopped serving its purpose. The publication cites a source who is said to be "familiar with the inner workings of the Chinese Communist Party" without much else to back up the claim. 
Taylor Fravel, a leading expert on Beijing's security policies, raises doubts about claims made in the story by Nikkei Asian Review. 
This story on Wang Huning is really making the rounds. The main claim is that he stayed on the Politburo Standing Committee to focus on Taiwan and unification. However, the story's sourcing and reasoning is somewhat weak.https://t.co/9X2nEJXZKt

— M. Taylor Fravel (@fravel) January 28, 2023
The chatter on Beijing's Taiwan policy after Xi appointed Song Tao, an unconventional choice, has many in Taipei discussing it. The rumour mill runs from power circles in Washington to Taipei.
Where there is smoke there is a fire.
The Chinese state media have reported that Song Tao, now heading the Taiwan Work Office of the Communist Party of China Central Committee and the Taiwan Affairs Office of the State Council, met with Hung Hsiu-chu, former chairperson of the Chinese Kuomintang (KMT) party, in Xiamen, Fujian province.
"We will thoroughly implement the guiding principles of the 20th CPC National Congress, and respect, care for and deliver benefits to Taiwan compatriots on the basis that 'the people on both sides of the Taiwan Strait are of one family'," said Song, as quoted by Xinhua News Agency. 
Taiwan's main opposition party, the KMT, is well known for maintaining ties with the CCP. Beijing has a stake in ensuring that KMT wins the presidential election next year. 
If the chatter on political ramblings in Zhongnanhai wasn't enough, the US military officials have expressed their 'gut feelings' on Taiwan.
General Michael A. Minihan of Air Mobility Command has written an internal memo addressed to his fellow officers, saying that the US and China may face a conflict in 2025 – over Taiwan.
"Xi secured his third term [as Communist party general secretary] and set [sic] his war council in October 2022. Taiwan's presidential elections are in 2024 and will offer Xi a reason," Minihan wrote in the memo. 
A spokesperson from the Air Mobility Command confirmed the memo's authenticity and that it was written by General Minihan.
---
Also read: PLA media villainises India as Xi inspects LAC troops ahead of Chinese New Year
---
China in world news
India's nuclear deterrence strategy may rarely appear on the front pages when China interferes at the border. But a new report has suggested that India is modernising and expanding its nuclear arsenal with China on its mind, says Federation of American Scientists (FAS). 
"India currently operates eight different nuclear-capable systems: two aircraft, four land-based ballistic missiles, and two sea-based ballistic missiles. At least four more systems are in development, most of which are likely to be soon after completion and combat-ready. Beijing is now in range of Indian ballistic missiles," says the report by Hans M. Kristensen and Matt Korda.
The FAS report estimates India has produced approximately 700 kg of weapon-grade plutonium to make between 138 and 213 nuclear warheads. 
The US's chip war appears to have hit a wall as its allies failed to gather around the Biden administration's national security agenda to stymie Beijing's semiconductor innovation.
But there was some progress on that front this past week.
Japan and the Netherlands were reported by Bloomberg to conclude talks on Friday to tighten the restrictions on the technology transfer of chip manufacturing equipment to Beijing. 
"There is no plan for a public announcement of the restrictions, and once an agreement is struck, actual implementation could take months as the two countries finalize legal arrangements," Bloomberg reported. 
The synthetic-aperture radar (SAR) is fast revolutionising the world of surveillance and military operations. China has managed to develop its domestic capability through State-backed and private enterprises, which provide cutting-edge imagery for next-generation military operations. 
The US has now sanctioned a Chinese satellite company, Changsha Tianyi Space Science and Technology Research Institute, also known as Spacety, for allegedly supplying SAR imagery to Russia's Wagner Group. 
Must read this week
US Could Defend Taiwan From China — at Great Cost – Tobin Harshaw
China's Spring Festival 2023 in Numbers – Yang Caini 
What Impact Would a U.S. Debt Default Have on China? – Arthur R. Kroeber
Is China's demography China's destiny? – Bert Hofman
The author is a columnist and a freelance journalist. He was previously a China media journalist at the BBC World Service. He is currently a MOFA Taiwan Fellow based in Taipei and tweets @aadilbrar. Views are personal.
(Edited by Prashant)