The best Indian cartoons of the day, chosen by editors at ThePrint. The selected cartoons appeared first in other publications, either in print or online or on social media and are credited appropriately.
The lead cartoon by Alok Nirantar shows a tired Chandrababu Naidu of the TDP quitting the NDA after getting tired of hanging on to it.
Kirtish Bhat's cartoon in BBC Hindi mocks the cutting a BSF soldier's salary for not attaching honorifics to the prime minister's name while referring to him.
Amazon has said it is trying to fix a bug in its voice-based personal assistant device Alexa, after many users complained that the speaker had begun to laugh without any reason. Cartoonist Shreyas Navare gives it his own hilarious interpretation.
Guesswho (@guesswhostreetart) uses the Oscar-nominated film 'Three Billboards Outside Ebbing, Missouri' to poke fun at the escape of three Indian billionaires – Nirav Modi, Vijay Mallya and Lalit Modi.
Mamata Banerjee's indecisiveness is the focus of E.P. Unny's cartoon in The Indian Express. It shows Banerjee unable to decide if she loves the Left or not, given her bigger enemy presently is the BJP. And finally, Karna's cartoon in Tamil daily Dinamalar, shows Sonia Gandhi and Banerjee both trying to convince a reluctant M.K. Stalin of the DMK to join them, with little success.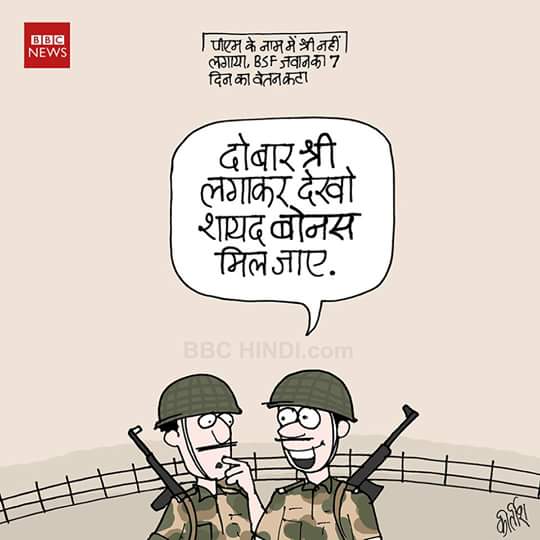 (A BSF's salary was cut because he did not use 'Shri' before PM Narendra Modi's name
One officer to another: Use 'Shri' twice and you may even get a bonus)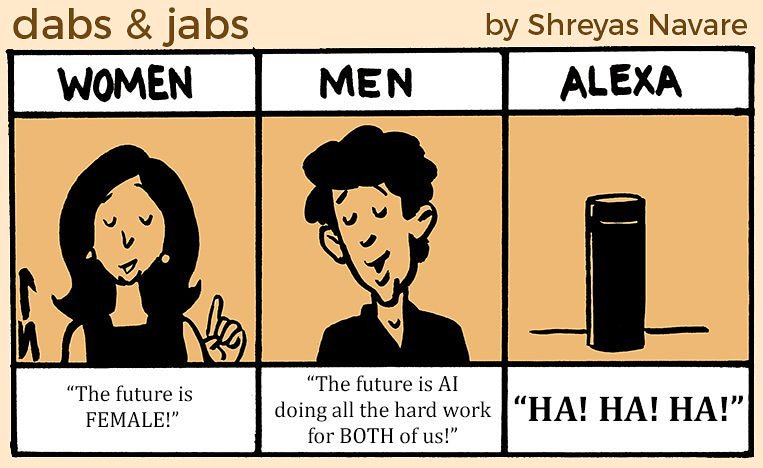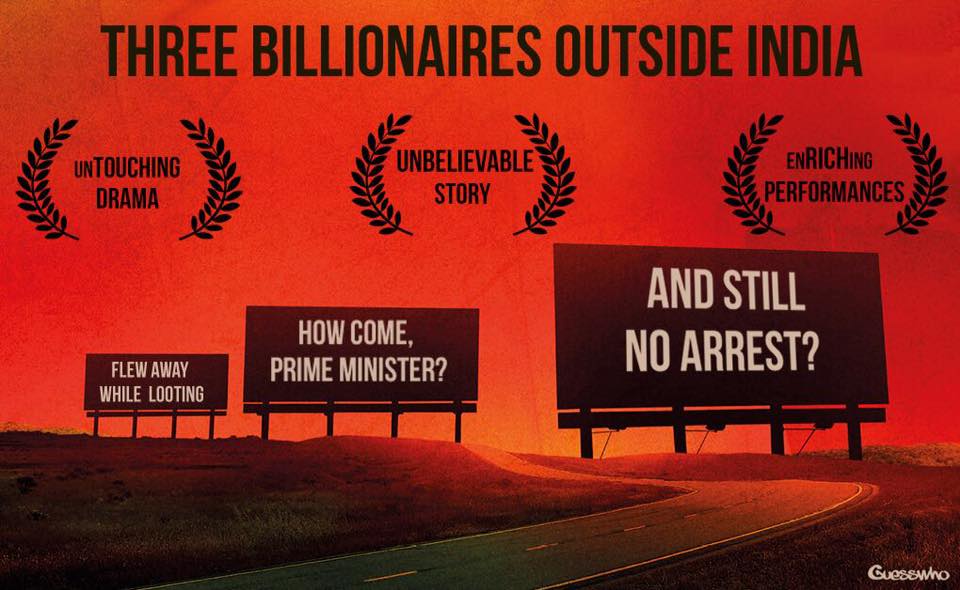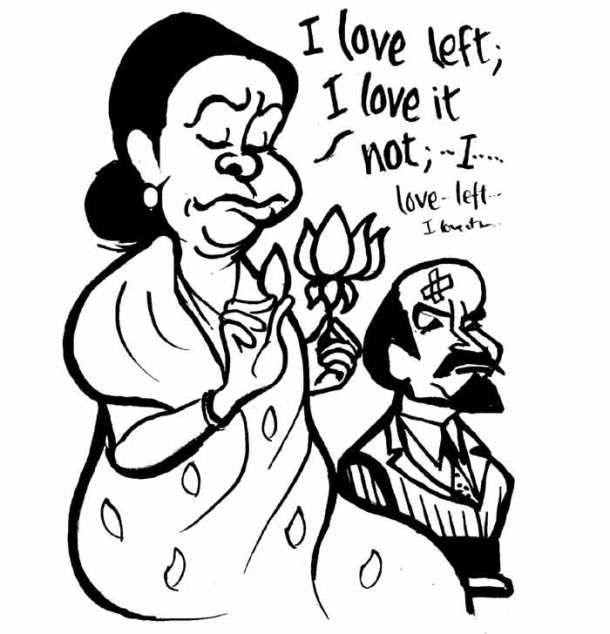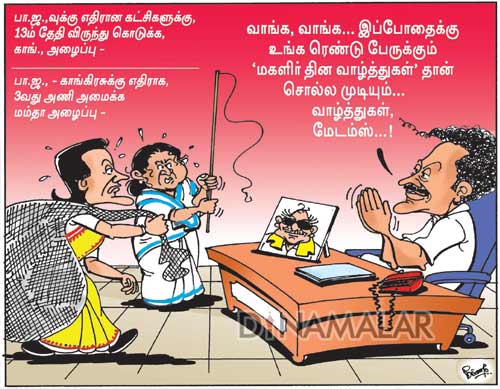 (Sonia Gandhi-  
13 March
 Congress will invite opposition parties against BJP for a feast
Mamata Banerjee- There's an invite for a third front against both BJP and Congress
DMK acting-president MK Stalin: Welcome… madams… Happy Women's Day… and that's all for now)
Send us your cartoons at Cartoons@theprint.in
ThePrint's YouTube channel is now active and buzzing. Please subscribe here.