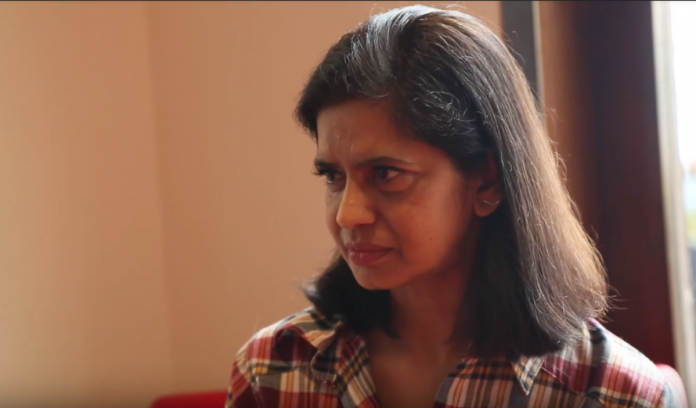 Text Size:
While Nina Lath Gupta was considered a top performer, NFDC under her allegedly flouted rules and favoured select media groups.
New Delhi: The I&B ministry's unprecedented decision to fire National Film Development Corporation (NFDC) MD Nina Lath Gupta may have come as a shock to many in the Indian film fraternity, but those in the know claim it was in the offing.
The decision to sack Gupta was based on a "damaging" internal audit report, which was prepared in 2013-14 following multiple complaints on irregularities, sources told ThePrint.
Gupta (52), a former Indian Revenue Service Officer, had been at the helm of NFDC since 2006. Earlier, she had served in the films section at the ministry on deputation.
Known to be passionate about films, Gupta had been supportive to alternative cinema and debutant filmmakers, through initiatives such as co-producing projects involving public-private partnerships, mentoring budding scriptwriters and organising workshops to facilitate writing and selling original Indian screenplays.
NFDC was constituted in 1975 to encourage high-quality Indian cinema. It functions in areas of film financing, production and distribution.
'A top performer'
Gupta was also instrumental in launching the 'Cinemas of India' distribution brand in a bid to release old movies after restoring the picture and sound.
A senior government official, who knew Gupta well, said she was a top performer, which was reflected in her annual confidential reports of the past two years.
"She wasn't even served a show-cause notice before being fired," the official said speaking on condition of anonymity.
"Despite being a single mother, and her constant ill-health, she delivered on what was expected f her. That was also the reason why term was extended by Arun Jaitley when he was I&B minister," the official added.
Gupta is currently recovering from a kidney transplant that she has recently undergone. She did not respond to requests for comment for this report.
Soon after taking over as NFDC chief, Gupta reduced its staff strength from 250 to 100 and closed NFDC's Guwahati, Secunderabad and Bengaluru offices in a bid to increase efficiency and cut cost.
Film fraternity in shock
The decision to fire Gupta also came as a surprise to the Indian film industry, with which she was extremely well-connected.
Veteran filmmaker Shyam Benegal said he was appalled by the news.
"She understood the medium and helped out young filmmakers. The sort of accusations made against her is ridiculous," Benegal told ThePrint, referring to NFDC-supported films such as Lunchbox, which earned much critical acclaim.
"NFDC had a pathetic reputation and the results are now there for everyone to see," he added.
Kanu Behl who directed Titli, another critically-acclaimed film, expressed dismay at Gupta's termination through a social media post, calling her the single most dedicated, courageous, visionary person to have headed NFDC in the past two decades.
Allegations of irregularities
However, some senior government officials told ThePrint that NFDC under Gupta had been openly flouting rules when it came to running government campaigns and advertisements.
Gupta allegedly bent rules to accommodate demands from various corners.
A senior government official said that unlike the Directorate of Advertising and Visual Publicity — the nodal agency for releasing government advertisements, which was bound by certain rules — NFDC followed no rules at all when it came to releasing advertisements.
So demands regarding release of government campaigns and advertisements which could not be met by DAVP were promptly cleared by NFDC.
"For instance, there have been several demands from various corners in the past to favour select media groups by giving out a major chunk of certain government advertisements or campaigns to them," the official alleged.
"As per the electronic media policy, one group cannot be given advertisements in excess of five per cent of the total advertisement budget, so such demands were often put aside by DAVP," the official added. "But, the NFDC cleared them promptly violating the same policy that governed it."
The official further alleged that certain channels were paid the entire campaign amount by NFDC, without verifying their claims of running the spots as per the number of times agreed upon.
An official from the rural development ministry claimed that it was much easier for social sector ministries to run their campaigns through NDFC.
"Unlike DAVP that is governed by stringent rules, NFDC was much more flexible and thus it saved us a lot of clerical work," the official said
"NFDC operated absolutely without rules. The staff made random trips, stayed in five-star hotels and made NFDC foot the bills. Journalists hosted by NFDC during IFFI were treated lavishly," an NFDC official said.
Audit nailed the discrepancies
Many of these irregularities had come out in detail in the audit report, sources said.
ThePrint spoke to the audit team about these alleged irregularities in the running of NFDC.
"The I&B minister (Smriti Irani) took note of the audit report after she was dissatisfied with Gupta and NFDC's role in organising International Film Festival of India last November," an official said.
Other alleged irregularities cited include non-refund of 15 per cent commission to client ministries, charging an excess of Rs 4.29 crore from ministries over the actual expenditure for government advertisement campaigns, non-adherence to the process for utilising funds for restoring films and certain SOPs for co-producing films.
Another official defended Gupta by asking if it is fair to sack her on the basis of an old audit report.
"Even if the irregularities mentioned in the report are true, she should be judged on the basis of rules defined by the department of public enterprises for and not by the rules of a government department," the official said.
"In any case, aren't PSUs mostly misused by governments?" the official asked.
Get the PrintEssential to make sense of the day's key developments