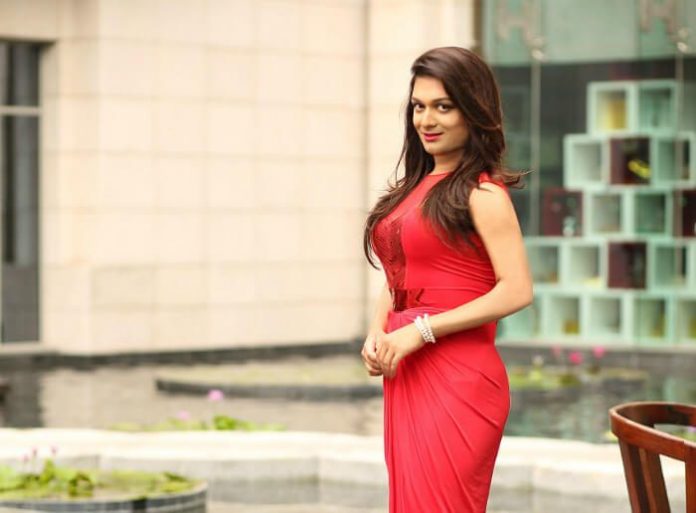 Text Size:
Journalist Apsara Reddy, who has worked with the BJP and AIADMK, says she will combat the ruling party's 'regressive' thought.
New Delhi: The Congress Tuesday appointed Apsara Reddy, a transgender activist and journalist, as the national general secretary of its women's wing, the Mahila Congress.
Reddy is regarded as India's first transgender editor and has worked with a number of media organisations, and senior Congress leaders confirmed she is the first transgender person to be appointed an office-bearer by the party.
"No one from the transgender community had formally joined the Congress before. We, as a party, believe that gender justice means taking everyone on board, so I am extremely happy that she has joined the Congress," Sushmita Dev, president of the Mahila Congress, told ThePrint.
"At the same time, I would like to point out that she is a person in her own right, and intellectually very motivated, and she will be an asset to the party."
Dev said the Mahila Congress had always strived to achieve gender equality and gender justice, "and it is our great pride that you'll be the first national office bearer from the transgender community".
Reddy hits out at 'regressive' BJP
Reddy earlier had a brief stint with the BJP and then joined the AIADMK.
"The BJP is regressive and has no place for free-thinking individuals. I come from a background where I was exposed to many prejudices and injustices quite early on. The hypocrisy and discrimination only motivated me to work against injustice," Reddy said.
"India is being governed by forces that place far more importance on religious identity than the rights and dignity of women. Congress is truly a party that built India and sustained us for generations with good policy and a sensitive and inclusive approach in governance.
"Rahul Gandhiji's commitment to fair representation of women, women-centric manifesto goals and dynamism are truly inspiring, and I would be delighted to serve women across the country under his leadership."
---
Also read: Six transgender candidates promise to make a difference as MP votes Wednesday
---
On the transgender bill
On the controversial Transgender Bill that has been passed by the Lok Sabha but is yet to come up in the Rajya Sabha, Reddy said: "The BJP government has this patronising attitude towards us. We don't need charity, we need assistance to bridge the inequality meted out to us for far too long.
"They use words like rehabilitation. What the community truly needs is education and equal opportunity. Most importantly, political recognition, such as this by the Congress, goes to show that Rahul Gandhiji looks at us as a talent-pool and a worthy skill-set, rather than a fringe group that needs pity. This is a good starting point for mainstreaming."
Asked what she plans to do in her new capacity, Reddy said: "I will meet with a cross-section of women to address issues pertaining to their rights. This coming election, I will campaign vociferously against the fascist BJP dictatorship that drives a coloured agenda that reduces people to what they eat, how they pray and how they love."
Get the PrintEssential to make sense of the day's key developments