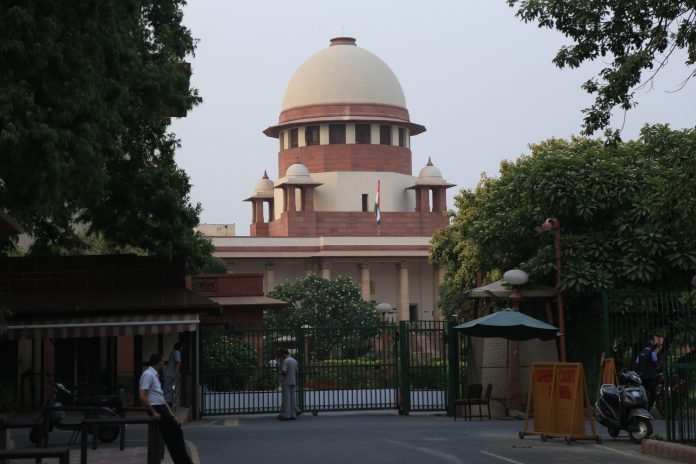 Text Size:
The STF, led by retired Justice Bedi, does not link any politicians or high-profile police officers to any of the these encounters.
Mumbai: The Supreme Court-appointed Special Task Force, which investigated 17 encounter cases in Gujarat from 2002 to 2006, has found at least three of them suspicious and called for action against at least nine police officers of different ranks.
The report, which ThePrint has accessed, however, does not link any politician or high-profile police officer to any of the three encounters. The task force was led by retired SC judge Harjit Singh Bedi.
"I have taken a conscious decision that initially action will be suggested against only those police officers whose participation was admitted or prima facie proved leaving it open for others who are subsequently found to have been involved in conspiracy or in any other manner in regular court proceedings, to be arraigned later as per law. These directions must be read into the three matters in which I have found prima facie evidence of custodial killings," retired judge Bedi said in the report.
The 3 encounters found suspicious
The task force has highlighted the encounter of Sameer Khan Pathan, who was shot dead on 22 October 2002, as suspicious.
Khan was arrested in 1996, for snatching a gold chain along with his cousin Sahistakhan. He allegedly stabbed police constable Vishnubhai Jhalla, killing him on the spot, and then ran away while Sahistakhan was arrested, sentenced and imprisoned for life.
The police said Sameer Khan obtained a fake passport from Bhopal, went to Pakistan for weapons training under the Jaish-e-Mohammed for three years, and entered India through Nepal with the help of Pakistan's Inter-Services Intelligence. According to the police, he was tasked with assassinating the then Gujarat Chief Minister Narendra Modi.
The other two encounters that the Bedi-led task force found to be suspicious were that of Mumbai-based Kasim Jafer and another person, Haji Ismail.
Jafer was allegedly part of an Irani gang intending to commit fraud on banks and cheat people, when the Gujarat Police intercepted him and his associates on 13 April 2006.
Haji Ismail was alleged to be a notorious smuggler.
---
Also read: SC-appointed Special Task Force 'finds 4 Gujarat encounters suspicious'
---
Police personnel named in report for action
In case of Sameer khan, the report has recommended action against Gujarat IPS officers K.M. Vaghela and Tarun Barot, both police inspectors at the time.
"Inspector K.M. Vaghela and Inspevtor T.A. Barot at the first instance be prosecuted for murder and other relevant offences and if it is found during the trial that there is evidence against others as well they too should be brought in as per law. Inspector A.A. Chauhan has since passed away. No proceedings against him are possible," the report said.
Retired justice Bedi has raised questions on why Sameer Khan was not tightly handcuffed when there were several other cases against him, including that of the killing of constable Vishnubhai Jhalla.
The report added, "The medical and forensics report read together cast a serious doubt on the police's story."
Incidentally, the Central Bureau of Investigation had questioned Vaghela in the Sohrabuddin Sheikh alleged fake encounter case. He was, however, not chargesheeted.
Barot is an accused in the Ishrat Jahan alleged fake encounter case.
The task force also approved a compensation of Rs 10 lakh to Sarfarazkhan, Sameer Khan's father.
In case of the Kasim Jafer's killing, the report names senior police inspector J.M. Bharwad and a constable, calling for their prosecution for murder.
In case of Haji Ismail's encounter, the report said, "The five officers who had fatally shot at the deceased and are named in the complaint, that is, Inspector K.G. Erda, PSI L.B. Monpara, PSI J.M. Yadav, PSI S.K. Shah and PSI Prag P. Vyas are brought to trial for murder and other offences. If it is found on evidence during trial that others too were involved in the murder they too should be brought in and prosecuted in due course of law."
---
---
Get the PrintEssential to make sense of the day's key developments.