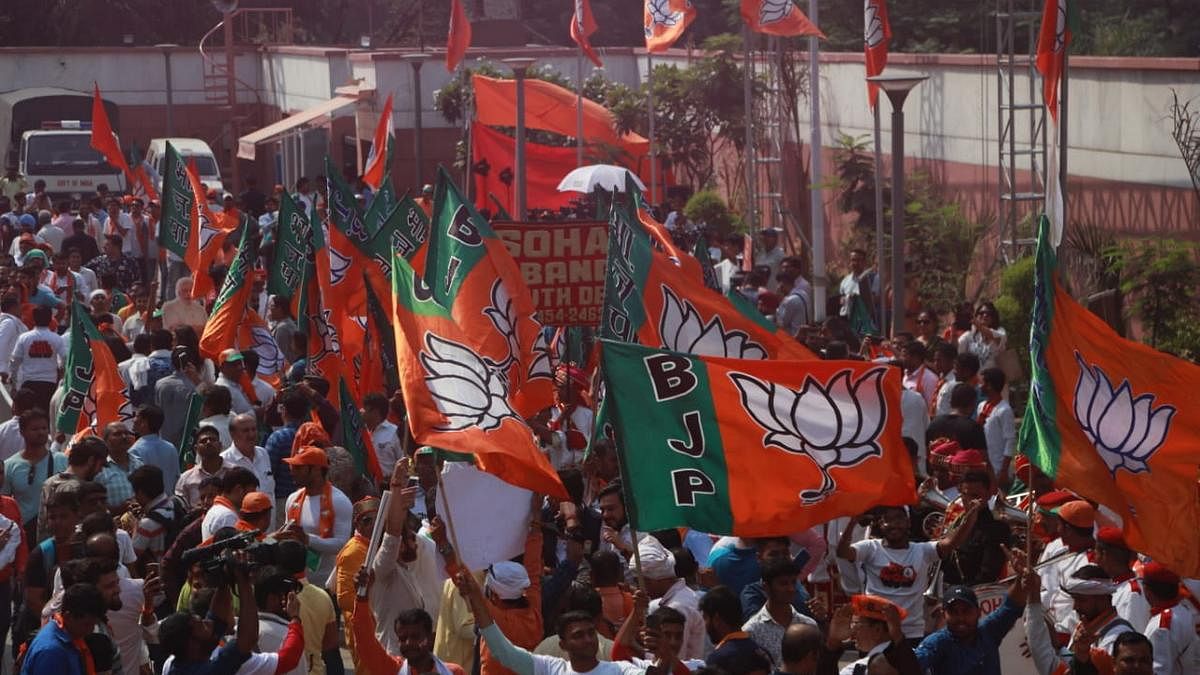 New Delhi: In a possible indication of how polarisation and counter-polarisation on communal lines worked on the ground, the Bharatiya Janata Party (BJP) won over one-third of Lok Sabha constituencies with a high Muslim population across the country.
According to data analysed by ThePrint, the BJP managed to win 36.9 per cent of the 65 seats with over 25 per cent Muslim voters, as per the 2011 Census. District data was then approximated at the constituency level on various factors such as geospatial boundaries, according to the Delimitation of Parliamentary & Assembly Constituencies Order, 2008.
The findings
The 65 seats analysed are spread across 13 states — Telangana, West Bengal, Assam, Bihar, Uttar Pradesh, Rajasthan, Jharkhand, Uttarakhand, Manipur, Kerala, Jammu and Kashmir and Maharashtra — and two Union Territories — Delhi and Lakshadweep. Of these 65 seats, the BJP alone won 24, while its Bihar ally JD(U) won two and the Shiv Sena in Maharashtra bagged one.
The remaining seats were won by opposition parties like the Congress, Trinamool Congress, Badruddin Ajmal's AIUDF, Asaduddin Owaisi's AIMIM, the Bahujan Samaj Party, Samajwadi Party, Nationalist Congress Party, Jharkhand Mukti Morcha as well as Jammu and Kashmir National Conference.
The Congress won nine of these seats across three states, most of them in Kerala.
---
Also read: Three things Indian liberals held dear were tested this Lok Sabha election
---
What this means
This shows how polarisation of Hindu votes — BJP's core base — worked to its advantage. The BJP built its politics, and especially its steep rise in the 1990s, on an overt Hindutva plank. The party continues to further its majoritarian Hindutva politics, and this election was no different.
From making citizenship a religion-based issue — promising citizenship to non-Muslim refugees — to bringing in the 'Ali versus Bajrang Bali' narrative, the Narendra Modi-led party did its bit in attempting to polarise the election. In most seats with a high number of Muslims, therefore, Hindu votes across caste lines seem to have consolidated behind the BJP, enhancing its strike rate.
---
Also read: Left emerges as No. 1 among biggest losers this Lok Sabha election
---
Moreover, rivals' strategy was partly based on counter-polarisation — they had been hoping to overtake the BJP by getting Muslim votes to rally behind them. But with a splintered opposition, the vote got divided, such as in West Bengal, where it ended up being shared between the Trinamool Congress, the Congress and the Left.
In Uttar Pradesh too, the SP-BSP combine and the Congress ended up sharing the Muslim vote, as did the Congress and the AIUDF in Karimganj, Assam.
For more on Election Results 2019, click here