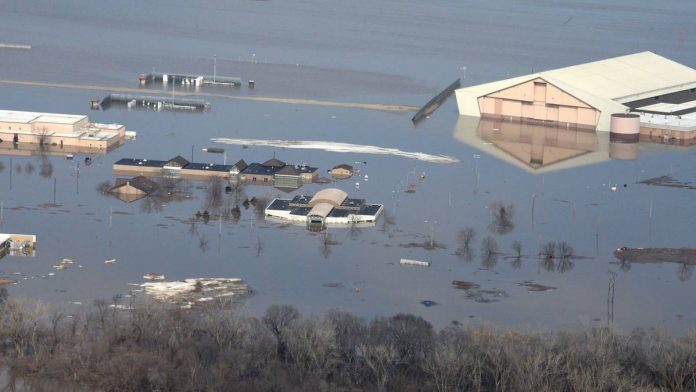 Text Size:
The arctic weather that swept across the central United States in January has now given way to severe flooding in states like Nebraska, Iowa, South Dakota and Wisconsin. Last week, most rivers in these states were fully flooded, with the maximum damage caused by the Platte, Elkhorn and Missouri rivers.
The Missouri flooded areas almost up to Papillion Creek, leaving the Offutt Air Force Base in Nebraska, one of the US Air Force's most important bases, under water.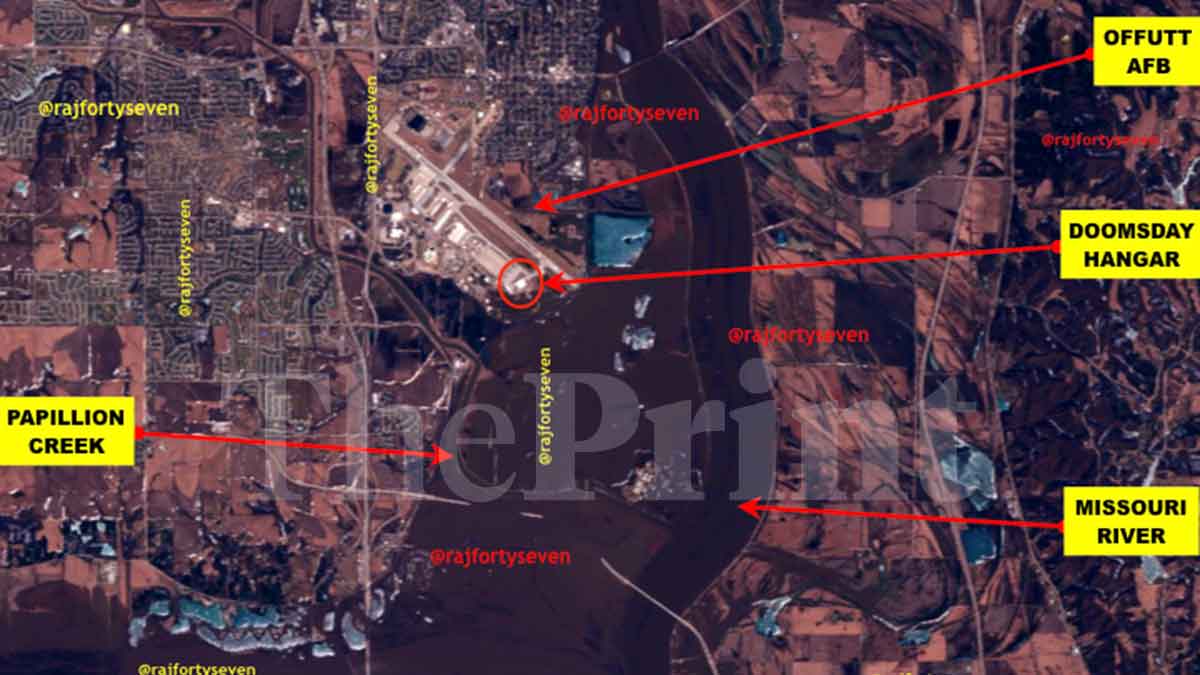 ThePrint took a closer look through satellite imagery, and found that about one-third of the base was under water on 16 March.
What is the Offutt AFB?
The Offutt base is home to the Global Strike Command's 595th Command and Control Group. The group consists of a command and control squadron, strategic operations squadron, strategic communications squadron and an aircraft maintenance squadron.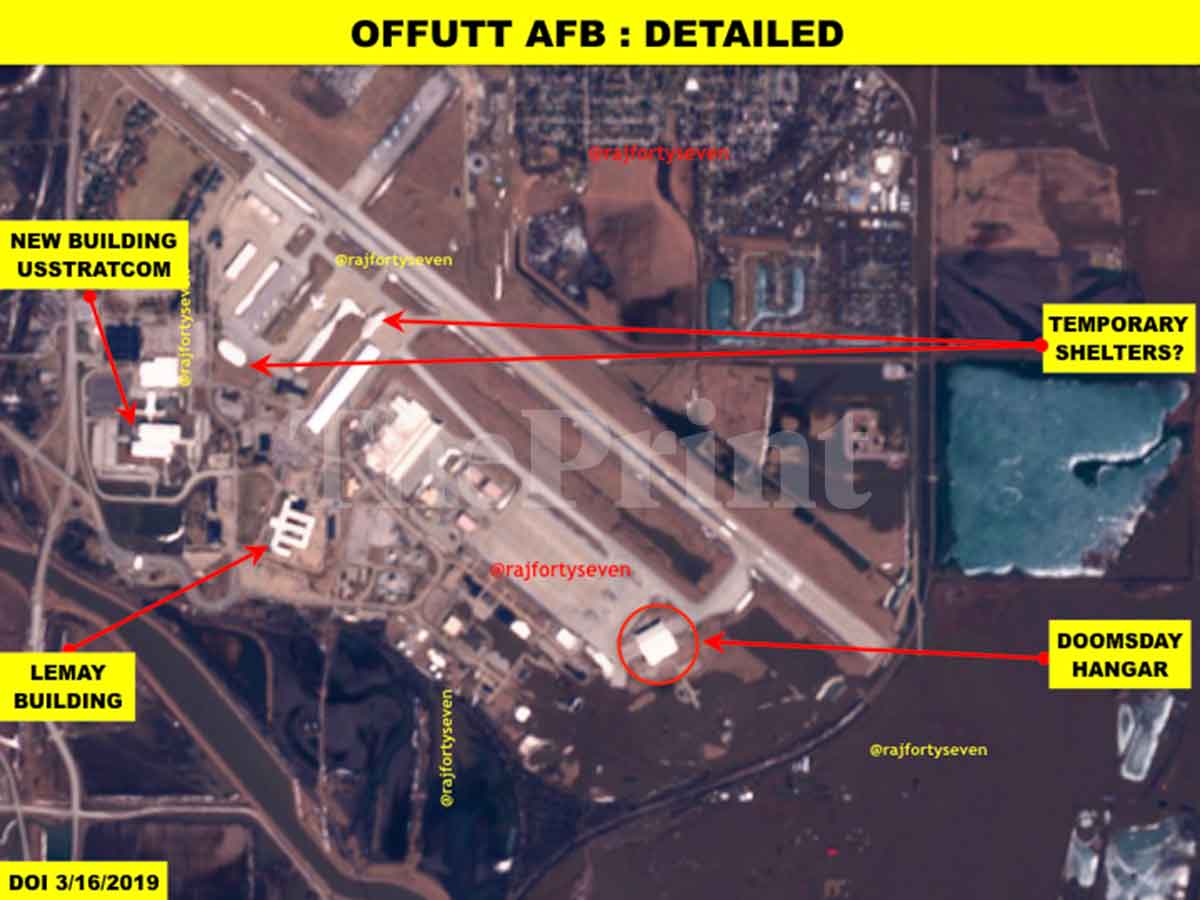 The US Strategic Command headquarters are also located at the Offutt AFB.
The base also hosts the 55 Wing of the USAF, which provides worldwide C4ISR (command, control, communications, computer, intelligence, surveillance and reconnaissance) coverage.
---
Also read: China's new goal in Tibet seems to be to select the next Dalai Lama
---
LeMay building
The old LeMay building was unable to accommodate all the staff due to many expansions. A new, mostly underground, facility was constructed from 2014 onwards, which is now home to the US Stratcom.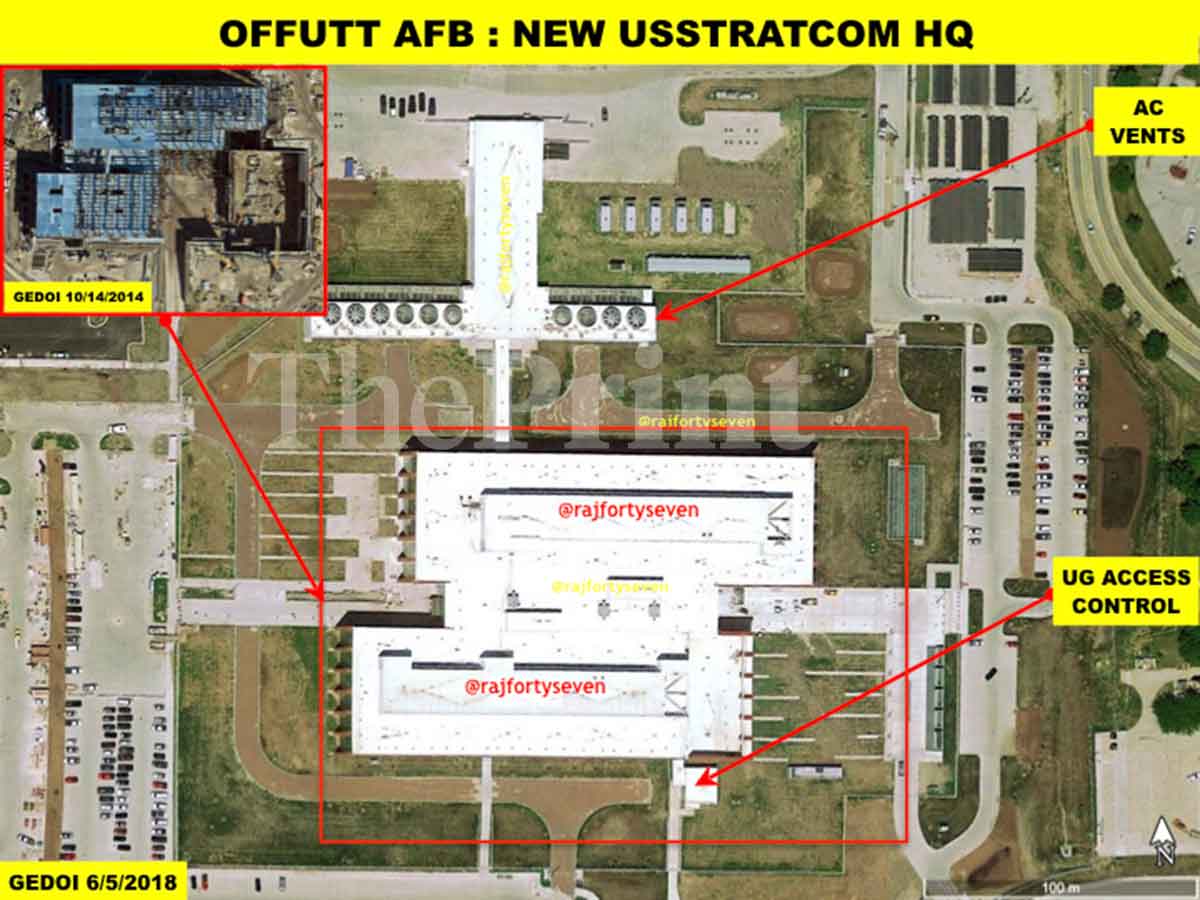 Building #365
The large hangar on the south-eastern end of the runway is called Building #365. The building is all-important for the US because it houses the Boeing E-4 'Nightwatch' aircraft.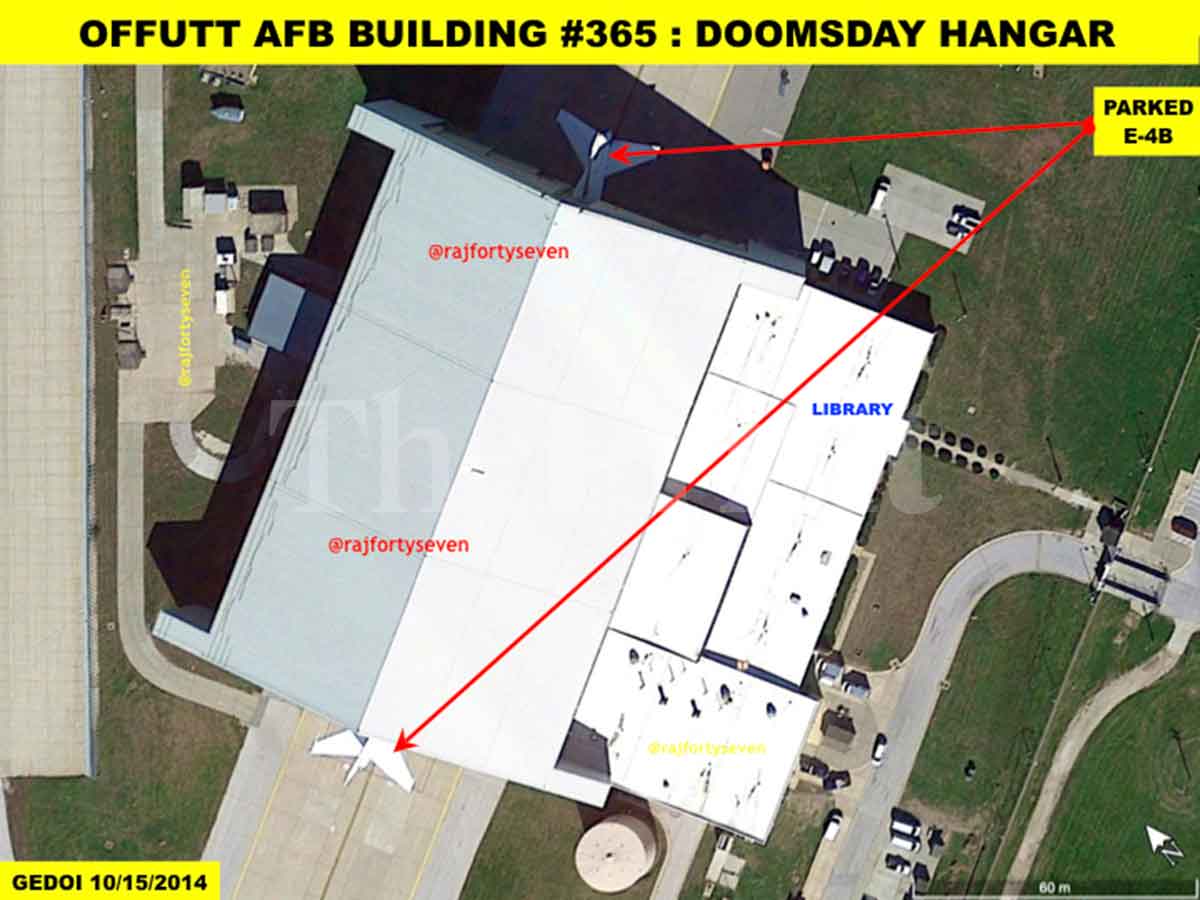 The E-4 is an advanced airborne command post of the US President. It is a strategic command and control aircraft operated by the United States Air Force.
The aircraft, popularly known as 'Doomsday' aircraft, is a specially-modified Boeing 747-200B aircraft, supposed to be used during any national emergency.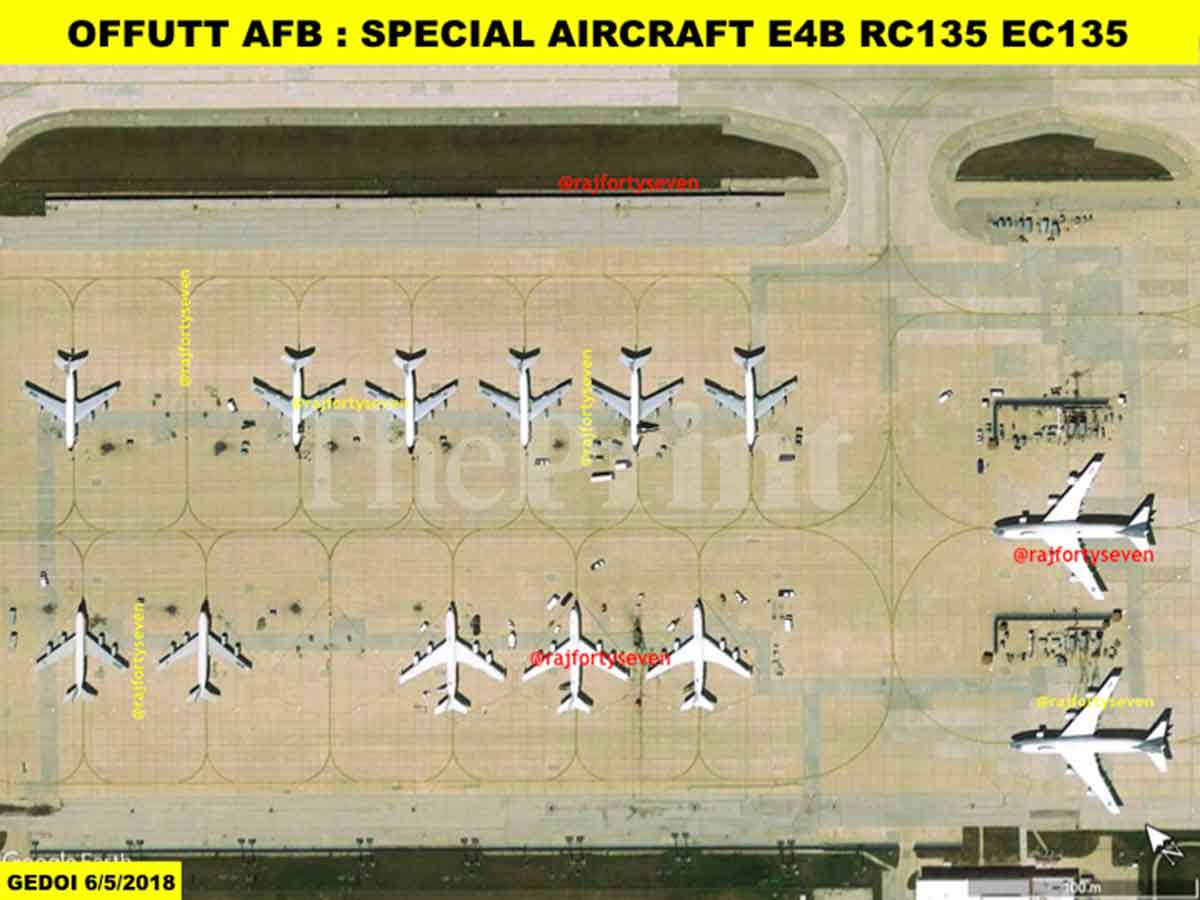 ---
Also read: The rising Russia-Ukraine tensions at Kerch Strait, and how US overflight affects them
---
Check out My543, our comprehensive report card of all Lok Sabha MPs.