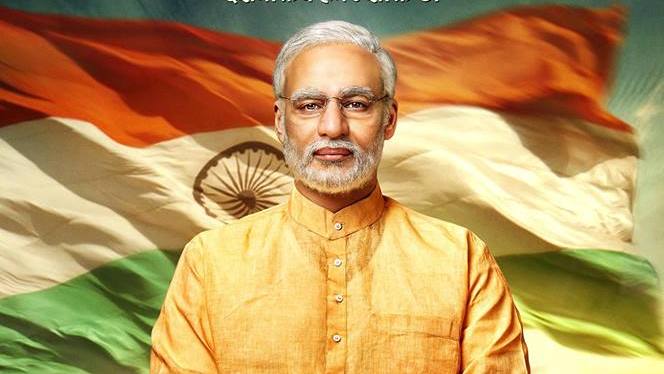 Text Size:
New Delhi: Lyricist Sameer Anjaan Saturday said he has been making incessant calls to the production team of the film PM Narendra Modi but is yet to get a concrete response on how his name appeared in the credits of the film when he did not play any role in it.
Anjaan and fellow lyricist Javed Akhtar had both Friday expressed shock at finding their names on the credits of the Modi biopic, pointing out on Twitter that they had not written songs for the film or were anyway associated with it.
"For the last 24 hours, I have been waiting for a concrete response from the production team of the film to know how our names came up in the list of credits," Anjaan told ThePrint. "But nobody seems to have an answer."
The lyricist added he had contacted the production team and the music production company of the film (T-series) to get an answer.
"Several people who I spoke to didn't know what led to this fiasco. One person I spoke to said he would get back to me in 10 minutes but he hasn't responded since then," he said, adding that it could have been a mistake on part of the production team as they are responsible for drafting the credits in a film.
Am shocked to find my name on the poster of this film. Have not written any songs for it ! pic.twitter.com/tIeg2vMpVG

— Javed Akhtar (@Javedakhtarjadu) March 22, 2019
---
Also read: PM Modi's biopic starring Vivek Oberoi to be released in the middle of poll season
---
Lyricist to wait and watch
Anjaan said he will first wait in order to know what exactly went wrong before thinking of taking any action. "It's unlikely that anything will come out today since it is a Saturday. I will first wait for them to let us know how our names featured in the credits," he said.
ThePrint tried to contact Akhtar over calls and messages but did not get a response. This report will be updated as and when he responds.
The film — based on the life of PM Narendra Modi — will trace his journey from his childhood to his RSS roots to his becoming the Gujarat Chief Minister and PM.
The trailer of the film, launched Thursday, received flak from various corners as a propaganda film for Modi before the general elections. It is scheduled to release on 5 April, days before the polling begins.
---
Also read: New dilemma for EC, Modi and Rahul films coming to a theatre near you
---
For ThePrint's smart analysis of how the rest of the media is doing its job, no holds barred, go to PluggedIn